Registration for this event has passed
VANTEC's Cascadia Venture Forum (CVF) is a collaborative initiative showcasing the highest quality, investor-worthy, health innovation start-ups from the Cascadia Innovation Corridor, connecting BC, WA and OR.
For 2019, CVF is excited to partner with the #BCTECHSummit to co-host the Investment Showcase, showcasing the best early stage health tech companies from the Pacific Northwest, occurring on Monday, March 11, 2019 in beautiful Vancouver, BC.
Accredited Investors are invited to meet with up to 50 companies raising Seed or Series A.

These companies were selected by an independent review panel, made up of local and international investors. The companies represent some of British Columbia's most promising startups and come from a variety of different sectors, including HealthTech, CleanTech, and Digital Technologies.
For investors that would like to attend the Investment Showcase, follow this link to get the special VANTEC sponsored rate of $299.

Investors also get a VANTEC sponsored rate for 3-day Full Access to the #BCTECHSummit, March 11-13. See the agenda for details. Follow this link to register. Please ensure that you enter VANTEC in the company field to qualify for the discount. Once approved you will receive and email with the discount code for the VANTEC sponsored rate of $599.
Health Tech Companies from BC
Agilik Technologies Inc. Agilik has licensed Bionic Power's wearable exoskeleton for medical markets.
CannSight Technologies Inc CannSight Technologies Inc. is a leading innovator in real-time impairment detection technology.
Careteam Technologies Careteam Technologies is the digital health company behind the novel Patient-Centered Collaboration (PCC) platform that health organisations deploy as SaaS to support the 30% of their patients who have complex chronic diseases.
Cyberdontics Inc Cyberdontics is a medical device company developing CyD, an AI-driven robotic tool that fully automates surgery for dental crowns, reducing the dentist time required for the surgery by 12X and increasing billing rates.
Embrace Orthopaedics Inc. Embrace is a Vancouver based startup that has developed technologies to integrate joint support directly into athletic apparel, eliminating the need to wear orthopaedic braces.
eTreat Medical Diagnostics Inc. eTreatMD develops apps that turn everyday smartphones into advanced medical imaging devices using AI-based algorithms capable of making spatially accurate measurements of anatomy and skin.
HeadCheck Health Inc HeadCheck Health enhances the way sports organizations manage their concussion policy through innovative testing, documentation, and compliance reporting software.
Metabolic Insights Inc. Consumer healthcare device platform with initial focus on rapid measurement of salivary insulin to enable delivery of personalized weight loss solution.
Orbityl Orbityl is developing in-ear sensors that integrate with earbud headphones to monitor electrical brain activity.
Sonic Incytes Medical Corp Sonic Incytes is developing quantitative ultrasound for point-of-care diagnostic and procedure guidance, with core technology that uses traditional ultrasound equipment to quantify tissue physical properties.
Wiivv Wearables Inc. Wiivv's first product is a sensor-enabled custom foot orthotic that enhances performance, comfort and biomechanics.
XCO Tech Inc. XCO provides digital biomarker solutions for precision medicine and precision sport training.
Zennea Technologies Inc Zennea is developing the first clinically-proven and regulated medical device for snoring.
Health Tech Companies from WA and OR
Iasis Molecular Sciences We have developed a solution to the problem of health care-associated infections using a proprietary (patented) means of creating self-disinfecting surfaces.
KOR Therapeutics Better monoclonal antibodies for veterinary medicine
Mindshare Medical We leverage machine-learning in medical imaging to dramatically reduce false-positives and improve detection in oncology.
Pacific Diabetes Technologies With the world's first CGM infusion set, PDT stands to capitalize on the convergence of glucose sensing and insulin delivery.
Safkan Health The first automated ear cleaning device.
Sparrow Pharma New, proprietary standards-of-care for millions of patients with autoimmune and other diseases
Suturegard Medical Inc SUTUREGARD is on a mission to "relax and close" more wounds!
Vasotorq Inc Safer, Faster, More Effective Stroke Treatment!
About VANTEC Angel Network
We are angel investors who support promising entrepreneurs with investment, advice and connections. Each month, 8-12 start-ups pitch and present their investor package. Since 1999, VANTEC has presented 2,000+ companies to investors and helped them to raise seed funding.
About Cascadia Venture Forum
The Cascadia Venture Forum (CVF) is a collaborative initiative that cultivates a thriving health innovation cluster throughout the Cascadia region by providing early stage investment capital, mentorship, and networking opportunities for health innovation start-ups. As part of this initiative, the CVF organizes three regional investment forums in each of Vancouver, Seattle, and Portland to showcase the top investor-worthy companies from across British Columbia, Oregon and Washington. The top companies from each regional event are invited to present at the CVF Summit in Seattle representing the best of the Cascadia Innovation Corridor.
About #BCTECHSummit
Explore the new age of innovation at Western Canada's largest annual innovation event. The #BCTECHSummit showcases B.C.'s vibrant technology industry, builds cross-sector and cross-border opportunities for businesses, and explores the latest ideas and innovations that are solving today's biggest challenges. Hosted annually by the BC government and Innovate BC, this three-day conference brings together technology leaders, industry executives, investors, senior government officials, researchers and students to connect and share insights, experiences, and opportunities.
This year, 3,000 delegates and 125 speakers will explore innovation through four key streams: Scaling Up, Harnessing Data, Future Realities, and Sustainability. Keynote speakers, including Tan Le, Eric O'Neill, Anousheh Ansari, Manjit Minhas and Duncan Wardle, will share rare expertise into how we can harness innovation to create business value and improve lives here in B.C. and around the world.
Sponsors & Prize Packages
Keiretsu Forum - 5 City Roadshow with a Preview Presentation ($7,000 Value)
FrontFundr - Start-up Crowdfunding Due Diligence and Listing Fee ($4,000 Value)
Organizing and Community Partners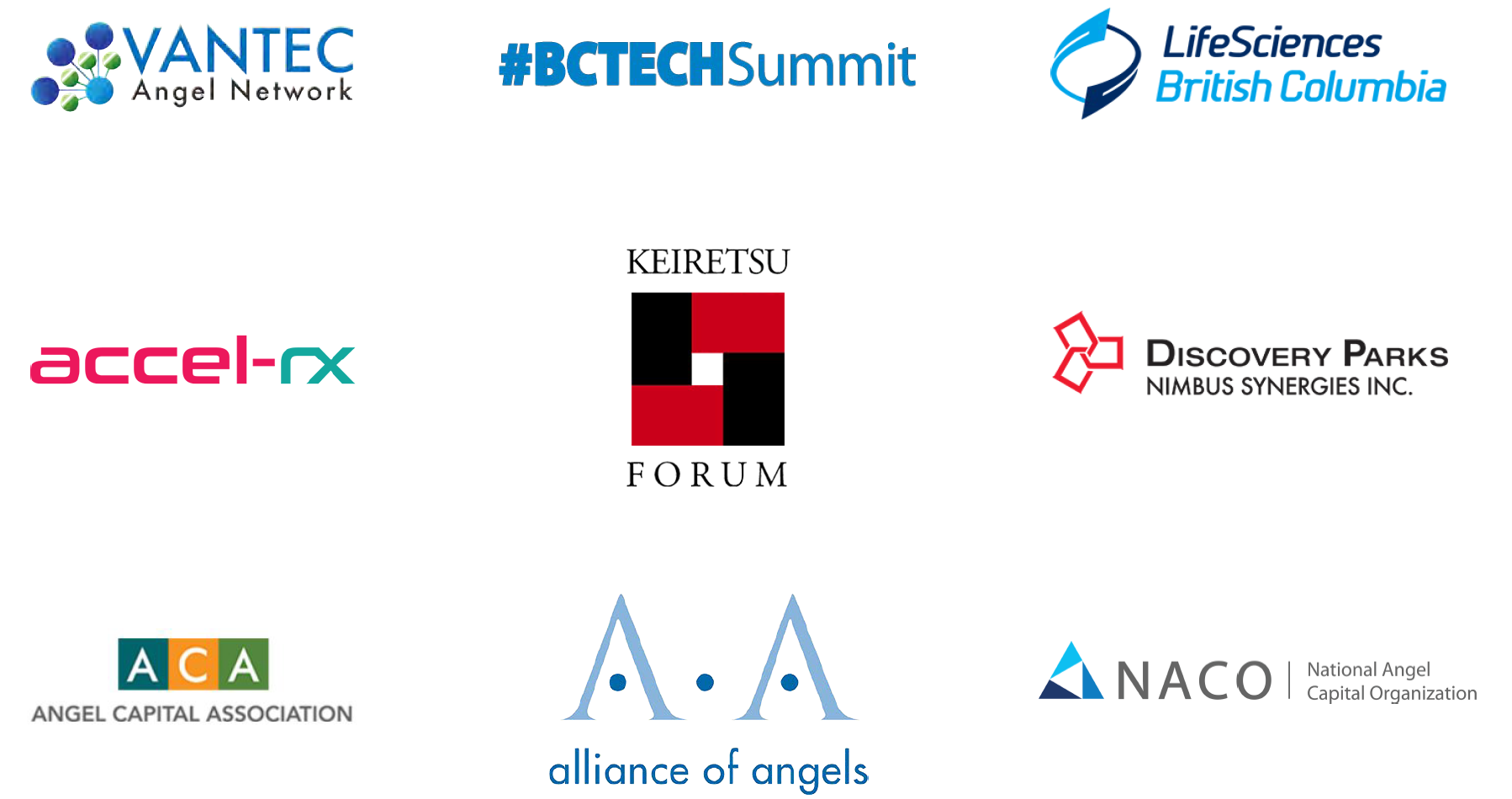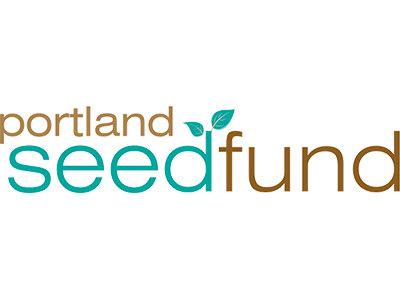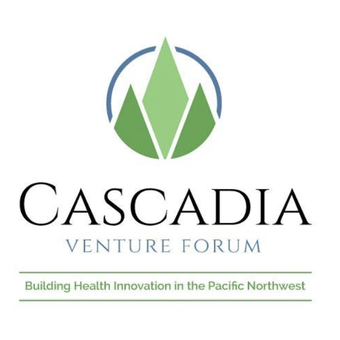 Vancouver Convention Center - West