Registration for this event has passed
Thank you for your support of entrepreneurial ventures which has never been more important to our community and our economy.

Keiretsu Forum members and invited guests are cordially invited to attend the Keiretsu Forum Vancouver/BC Chapter Meeting on Tuesday, November 17th from 1:00pm - 4:00pm. The forum will feature 25-minute presentations (including Q&A) from a curated selection of exciting start-up companies, all of whom have been carefully selected through our screening processes. You will also see a few update presentations from past presenting companies.
Zoom Registration: https://zoom.us/webinar/register/2615917403139/WN_2uyXRj6FSzKmNdOxHYS3wQ

Keiretsu Forum Vancouver Chapter Meeting
12:50 - 1:00 PM Guest Online Arrival / Registration / Orientation
1:00 - 4:00 PM Keiretsu Forum Meeting

Virtual Location:
Online via Keiretsu Connect Custom Zoom Meeting Platform- Link to be sent in the confirmation email to registered members and approved guests prior to the meeting.

Click Here for a link to our Online Meeting Best Practices Guide
Keiretsu Guest Policy:
Keiretsu is the world's most active early stage investment network and we are working hard to make sure that our portfolio companies have access to the best advice, and that deserving entrepreneurs can gain access to our global network of investors. If you are an investor, please join us by clicking where indicated to register. We would love to have you investing with our members.

You are welcomed and encouraged to invite guests who are interested in exploring membership, sponsorship, or presenting with Keiretsu Forum. Please email us their full names and email addresses so we can send them registration details.We look forward to your attendance and participation!

About Keiretsu Forum:
Founded in 2000, Keiretsu Forum is the world's largest angel investor network with 3,000 accredited investor members throughout 50+ chapters on 3 continents. Keiretsu Forum Members collaborate in the due diligence of presenting companies, but make individual investment decisions, with the Northwest region having invested over $240M in 350 companies to date. Keiretsu Forum Members benefit from quality deal flow, angel investor education, social opportunities, charitable giving, and association in a worldwide community of diverse and powerful professionals.

RSVP:
Member or invited guest? Log In to RSVP for events.
New to Keiretsu? Register first, then you can RSVP for events.
Forgot your password? Click Here to reset your password with your email address.
Questions? Please call 206-529-3687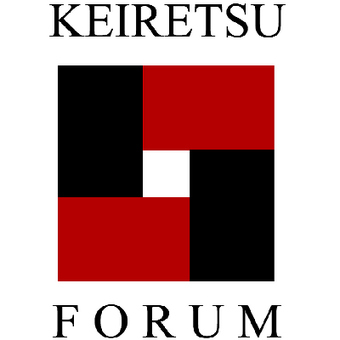 https://zoom.us/webinar/register/2615917403139/WN_2uyXRj6FSzKmNdOxHYS3wQ