VANTEC Meeting - Life Sciences Angel Network (LSAN)
Join us for the annual Life Sciences themed investor meeting where we invite and select BC's most promising Seed and Series A companies in the Medical Device, Pharma/Biotech, Digital Health, and Health IT sectors.

Companies from across BC are invited to apply to pitch and we welcome investors referrals of their portfolio companies. Please apply ASAP to provide sufficient time for pre-screening before or on May 22.

Companies who are upvoted by the investors during the June 13 meeting will be invited to participate in the upcoming Cascadia Venture Forum (CVF) to be held during Fall 2018 in Seattle. Click HERE for details about the previous year's CVF program.
Sponsoring Opportunity
We welcome sponsors for this special event. For more information, email info@vantec.ca to get involved.

A G E N D A
Registration & Networking 1:30pm
Welcome & Community Announcements 2:00pm
Salvis Group - Planning and execution of high uncertainty projects
URL: https://www.salvisgroup.com/
Contact: Dave Turbitt | dturbitt@salvisgroup.com | 778-231-0172
Upcoming Events
Jul 4 VANTEC Summer Reception (immediately following meeting)
Company Presentations 2:20pm
UPDATES
Conquer Experience | Healthcare Services | Award-winning digital simulation training solution (PeriopSim) for operating room nurses
LifeBooster Inc | Healthcare Services | Predictive injury risk platform for the enterprise health and safety market
ViewsIQ Inc | Medical Devices and Equipment | Digitizing pathology for accelerated patient diagnosis
Biointeractive Technologies Inc | Healthcare Services | Recovery and prevention of hand injuries through an engaging rehabilitative solution (TENZR)
PREVIEWS
Locumunity | Healthcare Services | Centralized marketplace for temporary doctors
NeedSafe | Healthcare Services | Protective needle assembly to prevent needlestick injuries
Embrace Orthopaedics Inc | Medical Devices | Athletic apparel with integrated, adjustable joint support
QiiQ Healthcare | Healthcare Services | Improved workflows to eliminate Emergency Department wait times
GenXys Health Care Systems | Healthcare Services | Precision prescribing pharmacogenetics software solutions
Panel: Investing in BC Startups: Attracting Capital From Within the Region (PNW), Nationally and Internationally (US and Asia) 2:50pm
Panelists:
Sacha Mann, Venture Partner at Zoic Capital
Jason Robertson, Vice President Investments, Nimbus Synergies
Dylan Freeze, Analyst, Kensington Capital
Allyson Tighe, BDC Healthcare Venture Fund
Moderator: Thealzel Lee, President, E-Fund
BREAK
Company Presentations 3:30pm
DIGITAL HEALTH
Claris Healthcare Inc | Healthcare Services | Track, coach and monitor patients at home
Mindful Garden | Healthcare Services | SaaS platform reducing anxiety and aggression in seniors with delirium/dementia
Panel: Corporate Partnership: Pitfalls and Opportunities 4:30pm
Panelists:
Jennifer Hamilton, Senior Director, Johnson & Johnson - New Ventures (Canada),
Jonathon Jafari, Senior Director, Business Development at Centre for Drug Research & Development
Janet Grove, Managing Partner, Norton Rose Fulbright (Vancouver)
Lesley Esford, President, LSBC
Moderator: Ali Ardakani, Founder & Managing Director, Novateur Ventures Inc.
Company Presentations 5:00pm
MEDICAL DEVICE
AxioSonic | Medical Devices | Platform technologies to treat sinusitis and pain
Sonic Incytes | Medical Devices | Quantitative ultrasound for point of care
PHARMA/BIOTECH
Novelogics Biotechnology Inc | Biotechnology | Unique antibody immunotherapies for cancer
Closing 5:30pm
Reception & Networking 5:45-6:45pm
We will serve light snacks, wine, beer and non-alcoholic drinks
NOTE: In our effort to share the pitches and presentations beyond our venue for a bigger impact we will record some of our events and make them available online.
By attending this event, you consent to the use of photography/video/audio in all forms of media, for any and all promotional purposes including advertising, display, audiovisual, exhibition or editorial use by VANTEC Angel Network without payment or other compensation.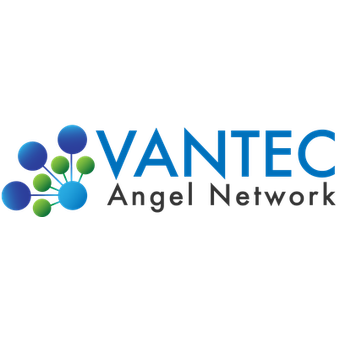 555 W Hastings St #1100, Vancouver, BC V6B