A G E N D A
Networking 3:30pm
Community Announcements 4:00pm
UPCOMING EVENTS
Jul 16-17 Reversing The Tide by Toniic (Victoria)
Sep 12 VANTEC Open Network
Sep 25-27 NACO World Angel Investment Summit 2018 (Toronto)
Company Presentations 4:15pm
UPDATES
Agartee Technology Inc | Medical Devices and Equipment | Full-service in-home monitoring for improved patient compliance
PREVIEWS
Causebox | Internet / Web Services | Social networking platform for Causes
Insura Solutions | Financial Services | Digital platform to simplify commercial insurance underwriting
XOMBO | Healthcare Services | AI platform to build relationships with Personal Trainers
Invento: Creative Solutions | Education | AI Learning management system for education
BeaverTail | Media and Entertainment | Geo-ID user submitted factually accurate news pages
Bio Conscious Technologies Inc | Healthcare Services | Predictive health analytics using medical and wearable sensor data
Haro.ai | Software | Developer-friendly SaaS prediction engine
Casca Designs Inc | Consumer Products | Innovative footwear
Lumen Exchange | Fintech | Online platform for small consumers to transfer funds internationally
ioji | Consumer Services | SaaS app for consumer products and services
Swiggle | Software | Suite of services and tools to protect online purchases
Hannah- A BSP Company | IT Services | Integrated platform for Human Resources
Black Bear Trades | Construction | Branding and franchising to grow trades businesses
Keela | Software | SaaS platform for non-profit organizations
Cornwall | Software | Software platform for exhibitions
FULL PRESENTATIONS
HopKidz Technologies Inc. | Education | On-demand drop-in "I need it right now" childcare search platform
Haystax Financial Inc | Fintech | Enhanced consumer experience for home financing though AI, ML and social intelligence
Pick My Brain | Education | Package and sell your time, knowledge and experience in new and creative ways on your own independent terms
Investor Decks
The company presentations and investor packages, including more details on the team, financials and other documents are available to VANTEC members on the Gust platform. Email us at info@vantec.ca if you have any questions.
Annual Summer Reception & Networking 5:30-7:30pm
We will serve snacks, wine, beer and non-alcoholic drinks.
NOTE: In our effort to share the pitches and presentations beyond our venue for a bigger impact we will record some of our events and make them available online.
By attending this event, you consent to the use of photography/video/audio in all forms of media, for any and all promotional purposes including advertising, display, audiovisual, exhibition or editorial use by VANTEC Angel Network without payment or other compensation.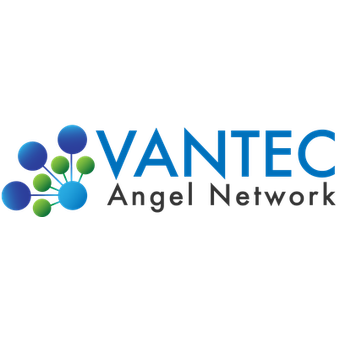 555 W Hastings St #1100, Vancouver, BC V6B