Watch the Videos Online
INVESTOR DECKS & PITCH VIDEOS (VANTEC members only, must be logged in to view)
Get an Annual or Online Membership to access all past pitch videos and decks
A G E N D A
Angel Investing Introduction 3:00pm
Meet and greet with Thealzel before the event to learn more about Angel Investing, VANTEC and partner angel groups and funds. This part of the event is per signup basis.
Networking 3:30pm
Community Announcements 4:00pm
Community partners are invited to announce their upcoming events to the investors in the room and subscribers to our newsletter. Simply email us at info@vantec.ca
Canadian Cancer Society – TSX Option to Give Program | Contact: Aryana Sye aryana.sye@cancer.ca
New Ventures BC Competition | Contact: Angie Schick angie@newventuresbc.com
RADIUS' venture accelerator programs | Contact: Kelsey Klaver kklaver@radiussfu.com
Tandem Innovation - Financials for Startups Walk-In | Contact: Mike Cliff / Tania Lo | tania@tandemig.com
UPCOMING EVENTS
Cascadia Venture Forum / BCTECH Investor Showcase Health Stream Monday, March 11, Vancouver
Ready to Rocket, Monday, March 11, Vancouver
BC Tech Summit Monday-Wednesday, March 11-13 Vancouver
Spring Activator's 2019 Impact Challenge Wednesday, April 3 Vancouver
Keiretsu Forum Vancouver Chapter Meeting Tuesday, April 9 Vancouver
OKGN Angel Summit Thursday, April 11 Okanagan
Angel Forum, Tuesday, April 16 Vancouver
Angel Forum Due Diligence Workshop, Thursday April 25 Vancouver
NACO World Angel Investment Summit Wednesday-Friday, June 5-7 Calgary
For Entrepreneurs
Volition Pitch Night Wednesday, March 13 Vancouver
VANTEC Pitch Circuit: I-on Connect Wednesday, March 20 Burnaby
Financials for Startups Walk-in Wednesday, April 10 Vancouver
Company Presentations 4:15pm
Companies can apply to pitch here, and are recommended to attend one or more of the pitch circuit events to practice their pitch. The presenting companies will be announced 2 weeks prior to the meeting.
UPDATES
Peqish | Food Tech | Food is Medicine. We disrupt food programs in healthcare and academic centers through our functional foods that provide measurable health benefits.
PREVIEWS
Mortgage Sandbox | Financial Services | Our platform matches you with local, pre-screened, values-aligned real estate professionals because shared values make better working relationships
Brellaz Inc. | Consumer Services | Bringing the convenience of the sharing economy to pedestrians, globally.
CheckingIn | Healthcare Services | Creating space for mindfulness and meaningful connection
GotHire | Software | Hiring is expensive and the process is lengthy, GotHire makes hiring simple, automated and fast.
FlareWolf Games Inc. | Software / Gaming | FlareWolf is creating a global games as a service platform so PC gamers can play all the high-quality games they want for the low price of $15 per month.
School of Greatness | Education | School of Greatness engages students living within the community to learn how the mind works and students will learn how to develop products.
FULL PRESENTATIONS
Plurilock Security Solutions Inc. | Security | Proof of Presence. Continuous Authentication.
Floka (by Calendher Technologies) | Software | Smart holistic health technology for women.
Structure Lock | Construction | Structurelock products are stronger, safer and seismically superior to wood bracing or blocking in wood frame buildings.
Investor Decks
The company presentations and investor packages, including more details on the team, financials and other documents are available to VANTEC members on the Gust platform. Email us at info@vantec.ca if you have any questions.
Reception & Networking 5:30-6:45pm
We will serve snacks, wine, beer and non-alcoholic drinks.
NOTE: In our effort to share the pitches and presentations beyond our venue for a bigger impact we will record some of our events and make them available online.
By attending this event, you consent to the use of photography/video/audio in all forms of media, for any and all promotional purposes including advertising, display, audiovisual, exhibition or editorial use by VANTEC Angel Network without payment or other compensation.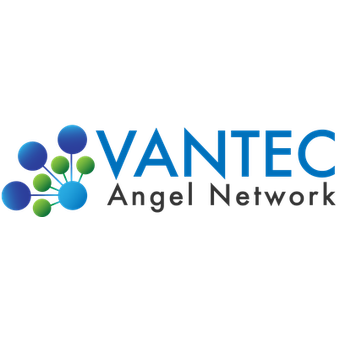 555 W Hastings St #1100, Vancouver, BC V6B