Watch the videos
Investor Presentations (Investor Members Access Only)
Join us for the annual Health and Life Sciences themed investor meeting where we invite and select BC's most promising Seed and Series A companies in the Digital Health, Medical Device, Pharma/Biotech and Health IT sectors.

Companies from across BC are invited to apply to pitch and we welcome investors referrals of their portfolio companies.
A G E N D A
Registration & Networking 2:00 pm
Presentation: Trends in Health & Life Sciences 2:30 pm
The Trends in Investment and Successful Commercialization
Presenting the range of investments observed globally - particularly in Canada and the growing importance of the Cascadia Innovation Corridor - with an overview of the business models and commercialization models leading to the highest growth, valuations and exits.
Presenter: Lesley Esford
Dr. Esford has spent the last couple of decades in the life sciences sector in leadership positions as an educator and a trusted advisor. In her most recent positions at Accel-Rx and at Life Sciences BC, she has developed a large professional network and a comprehensive understanding of the global Life Sciences sector and investment community; including working with over 100 entrepreneurs developing drugs, medical devices, and diagnostics at every stage of the innovation process from concept to commercialization.
Panel: Investing in Health 2:45pm
Successfully Commercializing technology to create a Market Leading Company
A unique opportunity to hear about how local entrepreneurs are driving innovation and create winning products and services. We will learn how they have balanced investment, partnerships and revenue opportunities on this path to success.
Panel:
Patricia Beckmann, Ph.D., Managing Director, BioStrategy
Dr. Beckmann is an entrepreneurial bioscience professional with a background in corporate R&D, law and venture capital. Beckmann is the co-inventor of Amgen's marketed drug Enbrel (worldwide sales over $8B in 2013) and inventor on over forty issued U.S. Patents. She is experienced in helping to develop multiple therapeutics, diagnostics and medical devices. A qualified operational manager, she is effective in funding and leading early-stage companies with a broad network of relationships developed over two decades in the U.S. and Canada.
Dr. Nima Ziraknejad, Ph.D. P.Eng., Founder & CEO, NZ Technologies Inc.
Nima is the founder and CEO at NZ Technologies Inc. (NZTech), a medical technology innovation firm with a mission to improve patient outcomes and the quality of care. NZTech is proud to have invented TIPSO™, novel medical devices that have revolutionized the state of Human-Machine Interactions in the operating room. Over the past two decades, Nima has combined expertise in scientific research and experimentation, technology development, entrepreneurship, and technology commercialization to create, sell, and install innovative technology products that save lives and improve safety in the mining, oil and gas, automotive, and healthcare sectors. Nima holds a PhD in Electrical and Computer Engineering from the University of British Columbia.
Harrison Brown, Co-Founder & CEO, HeadCheck Health
Harrison Brown is an athlete with a history in contact sport and an interest in brain science. A rugby player in his early years, Harrison played on the Hong Kong National Rugby Team and the University of Guelph Varsity team while pursuing his undergraduate degree in Human Health and Nutritional Sciences. Harrison's graduate work at UBC in sensorimotor physiology and his interest in the field of sports medicine - specifically head and brain injuries - led him to found HeadCheck Health, a start-up that provides sideline identification and management of concussion to sports teams.
Elayne Wandler, Director Programs & Partnerships, Accel-Rx Health Sciences Accelerator
Ms. Wandler draws on over 20 years experience as a health sciences executive and as an entrepreneur in the role of Director, Partnerships and Programs for Accel-Rx Health Sciences Accelerator. Her background includes executive positions at Canadian biotech QLT Inc. as VP of Corporate Communications & Investor Relations and as VP of Business Development; and senior positions in market research, brand management and sales with the multinational Abbvie. In addition to her corporate experience, Ms. Wandler has enjoyed success as an entrepreneur and business consultant.
Moderator: Lesley Esford
Networking Break 3.30pm
Community Announcements 4:00pm
Community partners are invited to announce their upcoming events to the investors in the room and subscribers to our newsletter. Simply email us at info@vantec.ca
Get Inspired Talks – free, high-quality global publicity | Contact: Roger Killen rogerk@getinspiredtalks.com or 604-408-0888
Accel-Rx Mentor Program Recruitment | Contact: Elayne Wandler ewandler@accel-rx.com
Digital Marketing Workshop | Contact: Matt Dion matt@getmintent.com 604-763-1994
INVESTOR EVENTS
Annual VANTEC Summer Reception Thursday, June 20
Vantec Investor Meeting Wednesday, July 3
Keiretsu Forum Vancouver Chapter Meeting Tuesday, July 9
Investor Panel Discussion: Angels and VC's Investing Together Wednesday, July 10 5.30-8.30PM
FOUNDER EVENTS
Tandem Bookkeeping for Startups Walk-in Wednesday, June 19
Vantec/Tandem Startup Sprints - Getting your Business Investor Ready Wednesday, June 19
VANTEC Pitch Circuit: I-on Connect Wednesday, June 19 Burnaby
VANTEC Pitch Circuit - CMPNY Coquitlam Thursday, June 27 Coquitlam
Company Presentations 4:15pm
Companies can apply to pitch here, and are recommended to attend one or more of the pitch circuit events to practice their pitch. The presenting companies will be announced 2 weeks prior to the meeting.
PREVIEWS (presented by Rick Hansen Institute)
Introduction by John Chernesky jchernesky@rickhanseninstitute.org
Human in Motion Robotics | Wearable Technology/Exoskeleton | Wearable exoskeleton that can produce all the ranges of motion required for walking and complex movements.
Careteam Technologies Inc. | Health Care Platform | Digital health platform which brings together health care professionals, the patient and support team to create care plans and monitor follow-ups.
Range Wellness | Rehabilitation Product | Physiotherapy product that uses sensors to calculate and display range of motion in real time to improve treatment and therapy.
Braze Mobility | Wheelchair Navigation System | Braze Mobility is building a low-cost, after-market navigation assistance system to detect blind spots and prevent collisions for wheelchair users.
iCough | Drug Assist Device | iCough is a portable, patient-operated cough-assist and pulmonary drug delivery for individuals with spinal cord injuries or neuromuscular deficiencies.
UFREE | Indwelling Catheter | UFREE is an indwelling catheter that only needs to change once per month, resulting in a decrease in complications and an increase in quality of life.
PREVIEWS
Smile Club | Consumer Products | Bringing Worldwide Innovative Oral Care Products To Canada.
Obidou HeathCloud | Healthcare Services | Cloud-based mental health care.
XCO Tech Inc. | Sports | Disrupting the athlete performance and human health market with precision movement tracking.
UPDATES
Peqish Food Company | Food Health Tech | Food is Medicine. We disrupt food programs in healthcare, academic, and retail chains through our clinically-endorsed functional foods.
Microbiome Insights Inc. (MBI) | Biotechnology | Microbiome testing company (100% revenue growth, high margins), leveraging expertise & revenue to launch microbiome focused chronic disease management platform.
FULL PRESENTATIONS
SierraSil (Sierra Mountain Minerals) | Food Health Tech | Proprietary natural product that uniquely addresses the significant pain and inflammation opportunity by bridging the choice of safe or efficacious.
Cyberdontics | Medical Devices and Equipment |
ABI Wellness | Healthcare Services | A scalable, interdisciplinary service platform for brain injury recovery.
Medident Technologies Inc. | Medical Devices and Equipment | Patent pending technology PlasmaClave creates a plasma stream that safely eradicates microorganisms.
Investor Decks
The company presentations and investor packages, including more details on the team, financials and other documents are available to VANTEC members on the Gust platform. Email us at info@vantec.ca if you have any questions.
Reception & Networking 5:30-6:45pm
We will serve snacks, wine, beer and non-alcoholic drinks.
NOTE: In our effort to share the pitches and presentations beyond our venue for a bigger impact we will record some of our events and make them available online.
By attending this event, you consent to the use of photography/video/audio in all forms of media, for any and all promotional purposes including advertising, display, audiovisual, exhibition or editorial use by VANTEC Angel Network without payment or other compensation.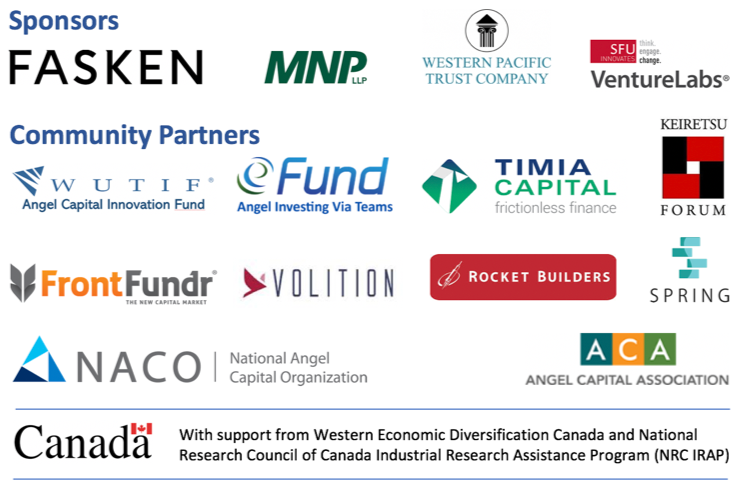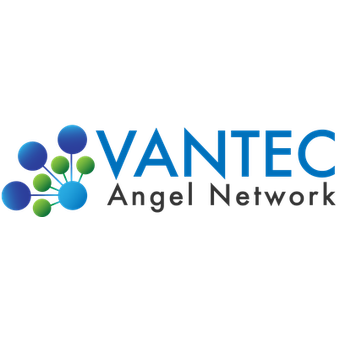 555 W Hastings St #1100, Vancouver, BC V6B