Watch the videos
Investor Presentations (Investor Members Access Only)
A G E N D A
Angel Investing Introduction 3:00pm
Meet and greet with Thealzel before the event to learn more about Angel Investing, VANTEC and partner angel groups and funds. This part of the event is per signup basis.
Networking 3:30pm
Community Announcements 4:00pm
Community partners are invited to announce their upcoming events to the investors in the room and subscribers to our newsletter. Simply email us at info@vantec.ca
INVESTOR EVENTS
Keiretsu Forum Vancouver Chapter Meeting Tuesday, July 9 Vancouver
Best Practices and War Stories for Investing into Startups Wednesday, July 10 Vancouver
VANTEC Open Network Wednesday, September 11 Vancouver
COMMUNITY EVENTS
Traction Conference Wednesday-Thursday, August 7-8 Vancouver
10th Annual NVBC Golf Tournament Monday, August 12 Burnaby
BC Food and Beverage Awards Gala Saturday, September 7 Vancouver
Company Presentations 4:15pm
Companies can apply to pitch here, and are recommended to attend one or more of the pitch circuit events to practice their pitch. The presenting companies will be announced 2 weeks prior to the meeting.
UPDATES
Aqua Intelligent Technology | Clean Technology | Aqua Intelligent is developing a software to integrate and analyze data collected from sensors in water utilities for improving drinking water systems operation.
Nova Tank Systems Inc. | Retailing / Distribution | New opportunity for community mobility; gas stations with a lesser eco impact, lower cost of ownership, with above ground fuel storage for full portability.
PREVIEWS
UmbraCity | Consumer Services | Umbrella Sharing Network; Unlocking a new advertising platforM.
aXonAd | Marketing / Advertising | Providing non-Behavioral Insights for optimized, efficient and the most effective advertisements.
DRIVE Hockey Analytics | Sports | Hockey analytics for minor league player development. Our technology automates collecting stats & takes the guesswork out of developing youth hockey players.
Aeopsi Web Portal Inc. | Finttech | Aeopsi is online platform to help communities and startups create their own blockchain based currencies for fair distribution of outcomes to volunteers.
Butterfly Technology Inc. | Internet / Web Services | Matching opportunity for concerned clients to find and connect with the best business service providers in Canada.
SMARTMALLCLUB Holding Inc. | Education | How Shopping Malls can digitize retail operations to enhance the customer experience and increase their loyalty.
myCareBase Solutions Inc. | Software | An online marketplace for families to find affordable home care services for their aging parent, with a complete toolkit to manage and oversee the ongoing care.
Coastal Genomics | Robotics | We consolidate laboratory processes that require multiple pieces of equipment into single-system instruments that are appropriate for clinical use.
Mobi-Lance | Mobile | Easy to use mobile application for on-demand freelancing, that eliminates scammers and paperwork.
Rentastico | Travel | We provide the most affordable prices for booking private accommodations & help property owners be more fully booked throughout the year.
Plugzio | Clean Technology | Making parking lots ready for autonomous vehicles using the data management tools of Enforz.io and the charging capabilities of Plugz.io.
FULL PRESENTATIONS
Codeca Educational Technology and Services inc. | Education | C3D transforms coding education and nurtures future-ready generation with browser-based VR programming app with tools to help teachers deliver coding curriculum.
MergeBase Software Inc. | Security | MergeBase is securing the software supply chain with a SaaS tool that provides the strongest cyberdefense for application components.
FundRazr | Internet / Web Services | World leader in enterprise crowdfunding for nonprofits.
Craver | Internet / Web Services | Craver helps QSRs retain and grow their loyal customer base with a fully branded mobile app with best in class features such as ordering and loyalty programs.
Investor Decks
The company presentations and investor packages, including more details on the team, financials and other documents are available to VANTEC members on the Gust platform. Email us at info@vantec.ca if you have any questions.
Reception & Networking 5:30-6:45pm
We will serve snacks, wine, beer and non-alcoholic drinks.
NOTE: In our effort to share the pitches and presentations beyond our venue for a bigger impact we will record some of our events and make them available online.
By attending this event, you consent to the use of photography/video/audio in all forms of media, for any and all promotional purposes including advertising, display, audiovisual, exhibition or editorial use by VANTEC Angel Network without payment or other compensation.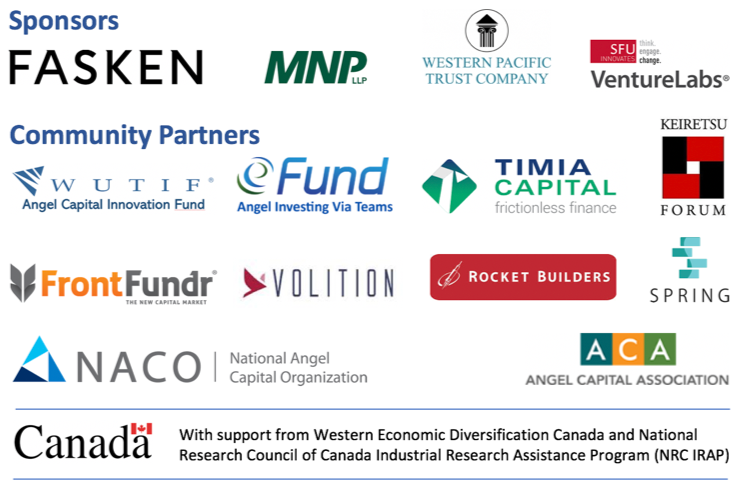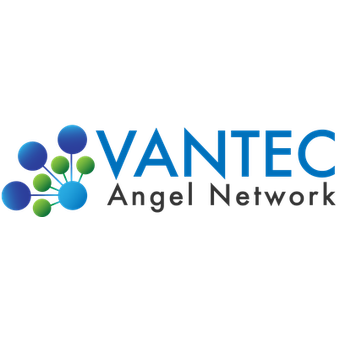 555 W Hastings St #1100, Vancouver, BC V6B