Event changes with regard to COVID-19
The June VANTEC was a virtual meeting with industry panel conversations and 19 companies presenting.
Investor members and sponsors can watch the company presentations (must be logged in) on THIS PAGE
A G E N D A
Today's VANTEC event will feature thought leaders who will provide some insights into the trends and future of the life and health sciences sector; followed by presentations from life/healthtech companies. Join us for an afternoon of investor panels, pitches and networking.
Registration & Networking 2:15pm
Breakout Rooms for Networking
New: VANTEC Investor Slack (members will receive an invitation)
Presentation: Future of Life Sciences/HealthTech 2:45pm
What the future holds for the Life Sciences sector
Overview of the trends in the life sciences sector observed globally and in Canada - and the effect of the COVID-19 pandemic on this sector.
Presenter: Wendy Hurlburt, President & CEO at LifeSciences BC
Wendy, is a senior executive who brings more than 20 years of global finance, operations and compliance leadership experience in healthcare and technology sectors, has held leadership positions at Johnson & Johnson, the Heart & Stroke Foundation and Lexmark International. Wendy has a B.A. from the University of Western Ontario, MBA from Queen's University and a Certificate in Strategic Leadership from the Sauder School of Executive Education, University of British Columbia.
How our local life sciences ecosystem is coping with the pandemic
Overview of the local life sciences startup ecosystem and how our local life sciences community of entrepreneurs, investors and others are handling the COVID-19 pandemic.
Presenter: Lana Janes, Venture Partner, adMare BioInnovations
Lana is a biopharmaceutical industry veteran with over 20 years of pharmaceutical development experience that spans the full life cycle of therapeutic product development. As a Venture Partner, Lana is focused on identifying compelling areas of strategic commercial opportunity in the therapeutic space, and driving the creation and acceleration of new companies to develop those opportunities into innovative therapies. She is also an Associate with Creative Destruction Labs and a Board Member for several start-up biotechs across North America.
Investment trends in life/healthtech
What investors should look for when investing in this sector and how the COVID-19 pandemic has affected investment decisions.
Presenter: Jason Robertson, VP Investments, Nimbus Synergies Inc.
Jason leverages over 20 years of experience as a health and technology executive, entrepreneur, mentor, and investor. He is the co-founder and Vice President of Investments at Nimbus Synergies, which leads early-stage financings in innovative and complementary health technology companies in British Columbia. Prior to founding Nimbus, Jason led Business Operations for Aquinox Pharmaceuticals where he was responsible for M&A, licensing, IP, contracts, and, outsourcing and relationship management. He was integrally involved in the company's raising of more than $60M in VC financing, successful NASDAQ IPO, as well as a $155 million partnership with Astellas Pharma. Jason also serves on the Board of Directors of Alavida Health, Claris Healthcare, LifeBooster, and Zennea Technologies.
Panel: COVID-19 Impact 3:00pm
Moderator: Wendy Hurlburt, President & CEO at LifeSciences BC
Panelists:
Lana Janes, Venture Partner, adMare BioInnovations
Jason Robertson, VP Investments, Nimbus Synergies Inc.
Geof Auchinleck, Co-founder and CEO of Claris Healthcare Inc.
Geof has 35 years of experience with medical device startups field. He has worked on surgical robotics, joint implants, minimally invasive surgery, lab automation and blood transfusion management. Most recently he co-founded Claris Healthcare to develop a platform for the delivery of care into the home – including social isolation prevention, remote patient monitoring and coaching for recovery from surgery. Geof is active in the Vancouver community through Creative Destruction Labs, the Medical Device Development Centre and the boards of several medical device companies.
Richard Liggins, Chief Scientific Officer, Zucara Therapeutics
Richard is a co-founder (2015) and CSO of Zucara Therapeutics, a diabetes-focused company developing a drug to prevent potentially life-threatening hypoglycemia in people taking insulin. Prior to Zucara, Richard was at adMare BioInnovations developing a technology portfolio in early stage commercial development/company creation, where he co-founded Sitka Biopharma. He has over 20 years of experience with early clinical development and is an inventor in 21 patent families. He is an accomplished team builder and leader, and medical technology innovator, with broad experience in management and execution of early stage drug development. Richard obtained his PhD in pharmacy at UBC.

Networking Break 3:45pm
Welcome 4:00pm
Community Announcements 4:00pm
Fasken - Sponsor of the month
Fasken is a leading international law firm with more than 700 lawyers and 10 offices on four continents. Clients rely on us for practical, innovative and cost-effective legal services. We solve the most complex business and litigation challenges, providing exceptional value.
Website: https://www.fasken.com/ | Phone: 604-631-3131
Nimbus Synergies - Event Sponsor
Nimbus Synergies is an innovative investment program that will invest Discovery Parks' assets in growing companies that focus on the intersection between health, life sciences, and technology. Each year, three to five companies will be selected to receive this unique support. Nimbus will bring these companies together to share resources, industry specific knowledge, and relationships – to accelerate their growth and commercialization.
Website: http://www.discoveryparks.com/nimbus-synergies/ | Email: info@discoveryparks.com
Phone: 604-734-7275
Halo Health is a not-for profit Angel Network of entrepreneurial MDs supporting and scaling healthtech companies that are building the future of healthcare.
www.halohealth.ca | Luke J. Sheen, Executive Director, lsheen@halohealth.ca
INVESTOR EVENTS
Angel Forum Thursday, June 4 Online
Keiretsu Forum Vancouver Chapter Meeting - Tuesday, June 16 Online
Invest Canada '20 - Monday-Wednesday, June 15-17Online
VANTEC Investor Meeting - Wednesday, July 8 Online
COMMUNITY EVENTS
Volition Global Pitch Event - Wednesday, June 17 Online
adMare Academy Executive Institute – Developing Canada's Life Sciences Leaders in a COVID World and Beyond. Accepting applications until 30-Jun-2020 for 2020-2021 Program https://www.admarebio.com/admare-academy/executive-institute/
HICOOL Global Entrepreneur Summit and Entrepreneurship Competition - Up to $11 million in prizes to be awarded to the competition winners. For details and registration, contact lillian@bizfieldangel.com
Geting Investor Ready - A program for Startups Raising Capital Applications closes September 30, 2020. Registration and more info at https://bit.ly/2U6U62O
Company Presentations 4:15pm
Companies can apply to pitch here, and are recommended to attend one or more of the pitch circuit events to practice their pitch. The presenting companies will be announced 2 weeks prior to the meeting.
Praxis is a Canadian-based not-for-profit organization that leads global collaboration in spinal cord injury research, innovation and care. We accelerate the translation of discoveries and best practices into improved treatments for people with spinal cord injuries. At Praxis, we focus on accelerating innovations including medical devices and diagnostics that can improve the lives of people living with SCI. We bring together the best in class research, commercialization and consumer experts in the area of SCI to provide companies with the tools needed to scale and develop their innovation internationally.
Website https://praxisinstitute.org/ | Contact: Fred Rego
VANTEC had a conversation with the CEO's of three of the companies presenting to day. You can read the stories of Biointeractive, Rehabtronics, and Pathmaker on our blog.
Biointeractive Technologies (BIT) | Medical Devices and Equipment | Gust | We are a tele-health company modernizing the $34B North American physical therapy market, with a convenient and interactive way to guide patients through recovery from the safety and comfort of their homes, using intelligent wearables.
CathBuddy, Inc. | Medical Devices and Equipment | Patented, reusable urinary catheter system that will help catheter users avoid urinary tract infections and improve their overall health.
Dr. Gordon's Bum Cream™ | Medical Treatment | The only non-prescription, fast-acting, complex-compounded skin cream that effectively treats all symptoms of infectious or non-infectious Moisture Associated Skin Damage (MASD).
PathMaker Neurosystems Inc. | Medical Devices and Equipment | Non-invasive multi-site neuromodulation devices for the treatment of serious neurological conditions.
Rehabtronics | Medical Devices and Equipment | Neural interface technologies for restoring function and preventing medical complications.
UPDATES
Metabolic Insights Inc | Consumer Products | Gust | Consumer healthcare device platform with initial focus on rapid measurement of salivary insulin to enable delivery of personalized weight loss solution.
Torus Biomedical Solutions Inc. | Medical Devices and Equipment | Gust | Surgical Intelligence for during Orthopaedic & Spine Surgery.
LifeBooster Inc. | Healthcare Services | Gust | Leading workplace safety and risk analytics company that has developed a connected worker platform, Senz, to prevent injuries, illness, and death.
PREVIEWS
WombWave Technologies Corp. | Medical Devices and Equipment | Gust | Mobile device utlizing ultrasound technology to detect fetal health.
3Spheres Robotics Project, a JDQ Systems Inc. Initiative | Medical Devices and Equipment |
Peace Self Care | Healthcare Services | Gust | The Peace app instantly connects its users with mental health practitioners and their personal support groups for a peace of mind.
MYND Therapeutics Inc. | Healthcare Services | Gust | The world's most immersive weight management program to achieve longterm lifetime goals.
Howdy Care | Healthcare Services | Gust | Providing healthcare to as many people as possible via a platform that facilitates immediate data availability to the medical practitioners.
Origen Air Systems Ltd. | Healthcare Services | Gust | Smart air purification removing CO2 and pathogens from indoor air and surfaces
TalkZone Therapy Software Inc. | Healthcare Services | Gust | Speech-Language Pathology therapy treatments utilizing cultural anthropology and psychological aspects of practical linguistics.
Incisive Genetics Inc. | Biotechnology | Gust | Incisive Genetics has a superior gene editing delivery platform enabling targeted CRISPR-based gene therapy.
FULL PRESENTATIONS
Arbutus Medical | Medical Devices and Equipment | Gust | We design & commercialize radically affordable medical devices for surgery.
Obidou HealthCloud | Medical Devices and Equipment | Gust | A medical device for mental health.
NZ Technologies Inc. | Medical Devices and Equipment | Gust | We are specialized in building touchless interfaces to fight against infection transmission.
Investor Decks
The company presentations and investor packages, including more details on the team, financials and other documents are available to VANTEC members on the Gust platform. Email us at info@vantec.ca if you have any questions.
Networking 5:30-6:30pm
Break-out rooms to meet with the presenting companies and investors for networking.
Investor members can communicate and collaborate on VANTEC slack.
NOTE: In our effort to share the pitches and presentations beyond our venue for a bigger impact we will record some of our events and make them available online.
By attending this event, you consent to the use of photography/video/audio in all forms of media, for any and all promotional purposes including advertising, display, audiovisual, exhibition or editorial use by VANTEC Angel Network without payment or other compensation.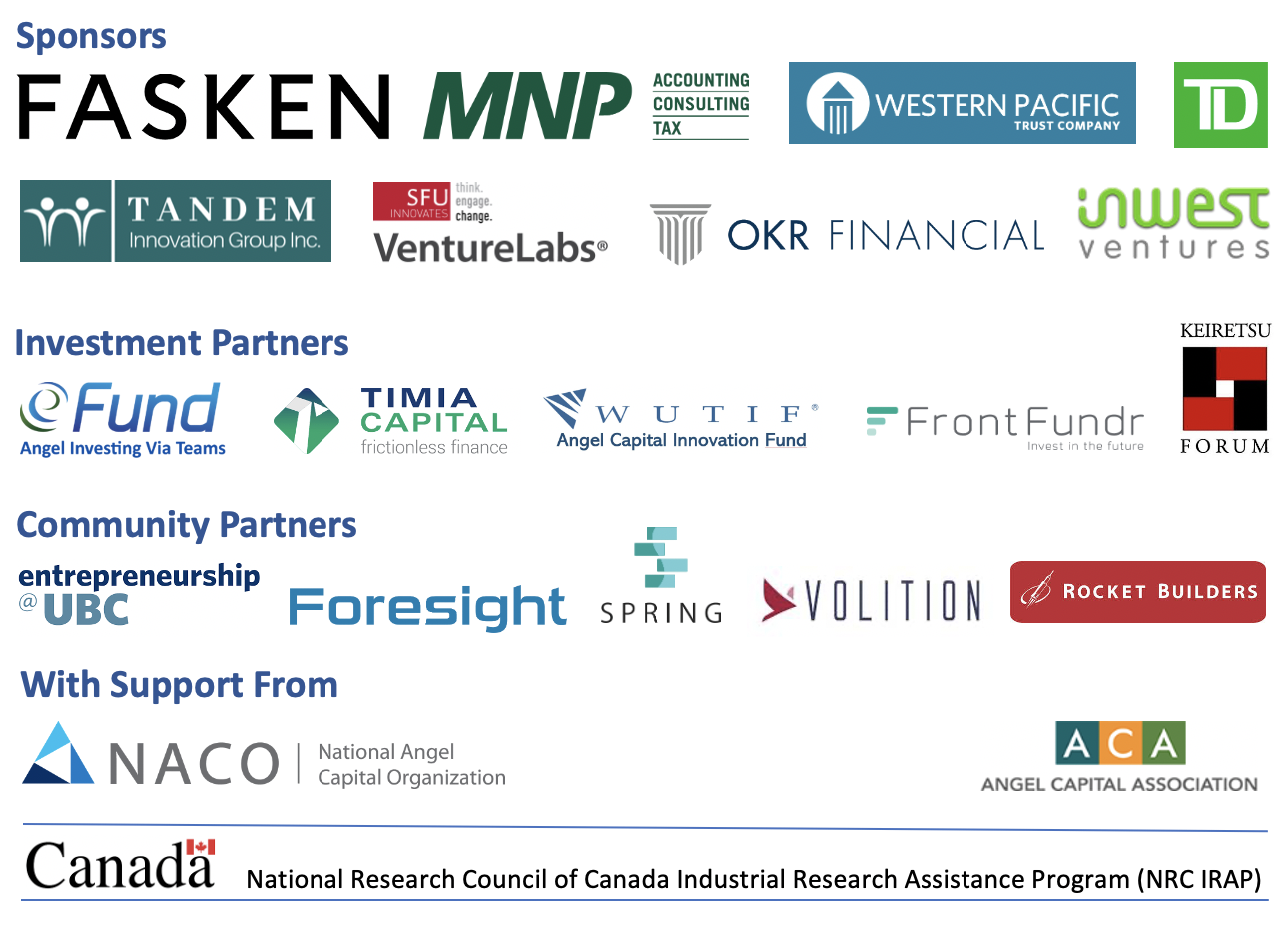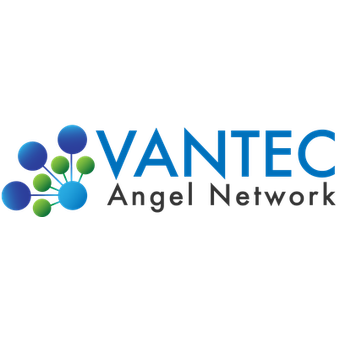 555 W Hastings St #1100, Vancouver, BC V6B