A G E N D A
Networking 3:30pm
Community Announcements 4:00pm
Community partners are invited to announce their upcoming events to the investors in the room and subscribers to our newsletter. Simply email us at info@vantec.ca
Global Angel Group TiE opens doors in Vancouver with their first Demo Day, and offers opportunity for BC founders to pitch global investors. Apply at tievancouver.org.
Contact: Maninder Dhaliwal | admin@vancouver.tie.org
TLS Financial Services Our strategies enhance, protect and tax shelter the financial security you have achieved either personally or as a business owner.
Contact: John Shelling | jshelling@tlsfinancial.com | 1-800-665-7707
Connectivity Alliance Capital Corp. exciting vertical tech-market acquisition/ consolidation of key independent wireless operators within the US rural markets using a 'Capital-Pool-Company'(CPC) model.
Contact: Joel Burke | joel@connect-alliance.ca | 778-968-1724
Catax works with Canadian businesses recovering up to 41% of expenses associated with product, software and facility innovation & development. We do this through government incentive programs in tax legislation. Our proposition is simple: If we cannot recover any money through these programs, we won't charge you anything.
Contact: Dawson Drolet | Dawson.drolet@catax.com | 604-732-7777 | www.catax.ca
WUTIF Capital (VCC) is an angel fund that co-invests with angel investors in promising new technology ventures in British Columbia. WUTIF was formed in mid-2003 and made its first investments in late 2004. To date, over $10 million has been invested in over 100 companies.
Contact: Mike Volker | mike[at]volker.org | (604) 644-1926 | wutif.ca
eFund (VCC) was founded with the goal to achieve consistently higher returns and more exits from angel investments. Since 2011, the fund made 47 investments in 32 BC-based companies. eFund launched its 5th fund. eFund 4 invested in 15 companies open until October 31. Your investment in eFund qualifies for the 30% BC tax credit and can also be made via your RRSP or TFSA. You must be an accredited investor to invest.
Contact: Thealzel Lee | info@e-fund.ca | www.e-fund.ca
VANTEC Start Up Visa (SUV) Pitch Perfect program will ensure alignment of the SUV candidate with investor and IRCC requirements.
Contact: James Rutherford | inwestventures@gmail.com | 604-559-4964
4th Agrifood Tech Investor Forum Nov 4 - Call for Companies Online
Hosted by VANTEC in collaboration with accelerators from BC, AB, SK, MB including Foresight Cleantech Accelerator, Entrepreneurship UBC, SFU VentureLabs, Spring Activator. Seed and Series A companies. Pre-screening Oct 13 & Oct 20. Foreign investors, funds and VC's welcome. info@vantec.ca
INVESTOR EVENTS
Nutrition Capital Network - NPC Investor Meeting Wed-Thu, Oct 14-15 Online
LifeSciences BC Investor Summit Mon-Tue, Nov 2-3 Online
VANTEC's 4th Agrifood Tech Investor Forum Wed, Nov 4 Online
COMMUNITY EVENTS
Momentum Technology Startup Pitch Competition Applications until Oct 10
LifeSciences BC Investor Readiness Program for SMEs Applications until Oct 14
Fireside Chat with Grant Lawrence Thu, Oct 15 Online
Modern Ways of Education with New Forms of Capital Thu, Oct 15 Online
Social Venture Institute's 25th Anniversary Tue-Fri, Oct 13-16 Online
Interface Health Summit Mon-Tue, Oct 19-20 Online
Term Sheet Workshop Thu, Oct 22 Online
20th Annual New Ventures BC Competition Awards Thu, Nov 19 Online
Company Presentations 4:15pm
Companies can apply to pitch here, and are recommended to attend one or more of the pitch circuit events to practice their pitch. The presenting companies will be announced 2 weeks prior to the meeting.
UPDATES
PREVIEWS
Bitelectron | Medical Devices and Equipment | Gust | Bitmed-VR relieves anxiety and stress by brain wave modification.
Nano-Dust Monitoring | Software | Gust | Internet of Things-enabled Building Information Modeling (BIM) platform (IBIMP)
BuildApp Systems Corp. | Construction | Gust | BuildApp is a cross-platform application for Construction Projects, that combines the use of hardware and software along with blueprints for safety optimization.
UniHROM Employment Verification Systems Inc. | Business Services | Gust | Unique digital application platform, dedicated to helping the HR world speak the same language about people's knowledge, skills, and professional experiences.
E-Pick Design Solutions Inc. | Consumer Products | Gust | Immersive interactive ergonomic design solutions for residential kitchens and commercial shops.
R3Rewards Management Corporation | Consumer Services | Gust | Reverse vending machines in public places to allow people to deposit recyclables and receive Reward Points in return.
Vivo.Health | Biotechnology | Gust | Rapid Covid Testing – to return to normal life. Our focus is on low cost, serial testing to enable safe return to school & work.
Darwin Labs Inc. | Software | Gust | Darwin Labs is a digital innovation foundry focusing on the burgeoning enterprise health management (EHM) space.
QMOS Software Inc. | Software | Gust | Cloud-based quality management system to support assurance of ISO framework compliance.
JVPLabs (JRAS Medical Inc) | Medical Devices and Equipment | Gust | Non-invasive remote monitoring for heart failure patients and cutting 30 day hospital readmission rates in half.
Amphoraxe Lifesciences Inc. | Agtech/Biotech | Gust | We develop alternatives to conventional antibiotics to replace ineffective or restricted drugs. Our beachhead market is poultry farming applications.
FULL PRESENTATIONS
Qase | Legal | Gust | SaaS-enabled managed marketplace that helps people find and work with lawyers entirely online to solve everyday legal problems.
Ecologyst | Consumer Products | Gust | Ecologyst is an outdoor clothing and media company.
Flashana Technologies Inc. | Software | Gust | Flashana delivers predictive analytics solutions for retail enterprises, who need to understand the demand chain of their customers.
Solar Earth Technologies | Clean Technology | Gust | We manufacture the world's leading solar road technology. Smart, connected solar surfaces that provide scale-up for renewable energy production.
Investor Decks
The company presentations and investor packages, including more details on the team, financials and other documents are available to VANTEC members on the Gust platform. Email us at info@vantec.ca if you have any questions.
Reception & Networking 5:30-6:45pm
We will serve snacks, wine, beer and non-alcoholic drinks.
NOTE: In our effort to share the pitches and presentations beyond our venue for a bigger impact we will record some of our events and make them available online.
By attending this event, you consent to the use of photography/video/audio in all forms of media, for any and all promotional purposes including advertising, display, audiovisual, exhibition or editorial use by VANTEC Angel Network without payment or other compensation.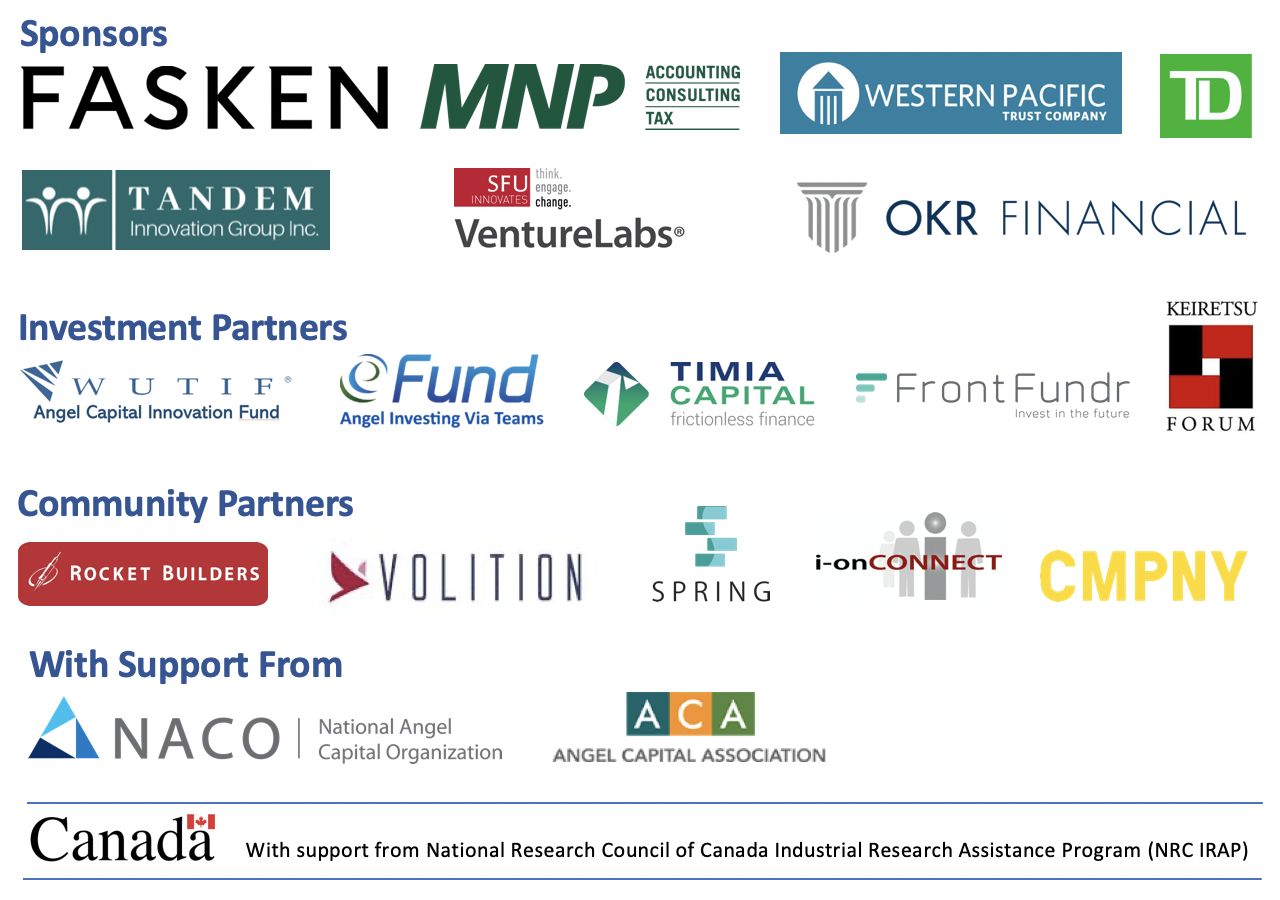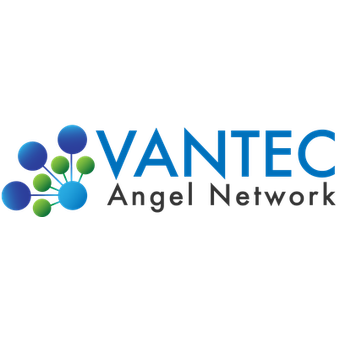 555 W Hastings St #1100, Vancouver, BC V6B