Five Ways to Invest in Startups
Learn about seed stage investing and investment opportunities in local startups. Hear from angel investors, investor groups, impact investors and funds who invest in our local entrepreneurs. Find out why they invest, how they find and vet the companies they want to invest in, how they support entrepreneurs after they invest, and what investment returns and impact they aim for.
This is a great way to meet investors from all local investor groups at one event and see what best fits your investment goals and possibilities.
A G E N D A
Welcome & Introductions 3.00pm
From Startup to Scaleup and Exit
The investor journey from the first investment Founders, Friends & Family to a Seed Round and Series A. Find out what needs to happen to make it to a successful Exit.
Panel Discussion (Moderator: Geoffrey Hansen, Rocket Builders)

Five Ways to Invest in Local Startups
Crowd Funding, Investor Groups, Angel Networks, Angel Funds and Venture Debt. How are they different. Find out which are the best choice for you.
Panel Discussion (Moderator: Thealzel Lee, VANTEC Angel Network, E-Fund)
Jaime McNally, Manager Due Diligence at FrontFundr
Mike Walkinshaw, CEO at TIMIA Capital Corporation.
Frank Leffelaar, Angel Investor and Due Diligence Team Member at E-Fund
Investing with Impact
Impact investors use a number of different lenses to select the causes and ventures that they want to invest in. Learn more how they find, screen and support the companies they invest in.
Panel Discussion (Moderator: Richard Muller, Toniic Impact Investors)
Networking 5.30pm
Wrap-Up 6.00pm
Participating Angel Groups
VANTEC Angel Network's mission to help grow the community of angel investors and investments made in BC. We host monthly angel investment meetings where startups pitch their venture and have a chance to connect with local angel investors. We host various other events including Themed Investor Meetings and Investor Workshops.
Accredited investors are invited to Email info@vantec.ca to receive a complimentary invitation to one of our monthly events. Please mention VSW18
Keiretsu Forum - Vancouver Chapter Our members possess and share diverse industry expertise, from software, telecommunications and life sciences to retail and information technology. Our goal is to fund great companies.
Participating Angel Funds
WUTIF Capital VCC is an angel fund that co-invests with angel investors in promising new technology ventures in British Columbia.
E-Fund was founded by entrepreneurs and angel investors to achieve consistently higher returns and more exits from angel investments. By investing via teams, we are able to do better due diligence, leverage the domain expertise of our investors and provide post investment advice to our portfolio companies. Accredited investors are invited to Email info@e-fund.ca to receive an invitation to one of our investor events and learn more about investing with E-Fund. Please mention VSW17.
Pique Ventures enables a diverse community of investors to pursue integrated investing. Whether as an investor in Pique Fund, through Pique Ventures' services, or through the practice of Integrated Investing, we help people invest to help create a better world.
TIMIA Capital is a specialty finance company that provides revenue financing to technology companies in exchange for a royalty stream on revenue. The alternative financing option complements both debt and equity financing, while allowing entrepreneurs to retain control of their business. TIMIA's target market is the fast-growing growing business-to-business software-as-a-service (SaaS) segment.
FrontFundr is a fintech company that enables entrepreneurs to raise capital from all Canadians. Investing in private companies has previously been limited to angel investors and venture capitalists, but after recent rule changes, private investing is now open to a wider spectrum of investors. Canadians can now invest online through equity crowdfunding platform FrontFundr alongside seasoned investors, while directly contributing to innovation and sharing in the growth of companies they believe in.
Sponsors
Email us at info@vantec.ca to discuss sponsoring opportunities.
Organizing Host
Organizing Partners
SFU Venture Labs
With support from
National Angel Capital Organization (NACO)
Western Economic Diversification Canada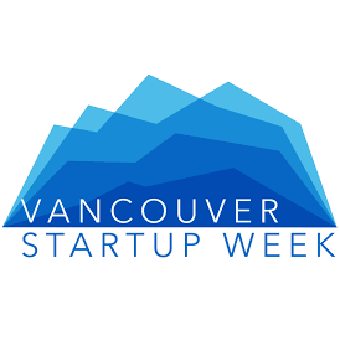 VentureLabs, 11th floor, 555 W Hastings St, Vancouver, BC V6B 4N6, Canada