VSW Pass holders can attend for free on a first come first served basis at the event. This event is over subscribed. If you want to guarantee your seat, consider buying a ticket.
There Has Never Been a Better Time
To Sell Your Technology Company
Why This is the Hottest M&A Market Ever, and How You and Your Company Can Take Advantage.
Strategic Exits will explain how you can take advantage of this unique opportunity in the history of the technology industry. But beware that selling a company is difficult even in hot markets:
Only 25% of entrepreneurs and investors are happy with the results.
Of the other 75%, many fail to exit at all, and some companies die in the process.
Join David Rowat active angel investor, board member and advisor for early stage technology companies and Jason Bax, digital marketing expert and exit advisor, in this interactive workshop . Enjoy the insights from exited entrepreneurs and experts on our panels.
Exit Strategy in the Hottest M&A Market Ever:
The M&A markets for tech companies are buoyant, but most technology company exits are failing to take advantage. Strategic Exits will demonstrate why a well-considered strategy is crucial to achieve the maximum value.
In this seminar you will learn:
Why this is the best time in history to sell a tech company

How to build alignment of all stakeholders around your exit strategy

How to prepare your business and your team for a successful exit
Who should attend
This session will be informative and valuable to Investors, Founders, Entrepreneurs, and CEO's; the executives who will plan and execute the exit, and the founders and investors that will benefit from its success.
The key take-away is that planning should begin now to align your strategy and operations to support an exit.
Agenda
1.00 PM
Why the M&A markets are so hot for technology companies right now
How to prepare for an exit
Case studies with exited entrepreneurs and investors
Questions and Answers
2.30 PM End
About David Rowat
David W. Rowat has been Founder and CEO of a tech start-up and previously been CEO, CFO, and COO of public and private companies, both as a full-time employee and on contract through Strategic Catalysts Inc.
David has managed several exits, and also managed finance, operations, administration, and marketing, raised public and private financing, negotiated M&A deals, and managed Boards as Corporate Secretary.
He has been chief strategic advisor and sounding board to many CEOs.
About Jason Bax
Jason founded, managed and exited a company after over 20 years in software, performance-based digital marketing and 10 years in film and TV. He happily sold his company and now extols the virtues of early exits for technology companies.
Event Sponsor
>&gt;&amp;gt;&amp;amp;gt;&amp;amp;amp;gt;&amp;amp;amp;amp;gt;&amp;amp;amp;amp;lt;span&amp;amp;amp;amp;gt;&amp;amp;amp;lt;span&amp;amp;amp;gt;&amp;amp;lt;span&amp;amp;gt;&amp;lt;span&amp;gt;&lt;span&gt;<span>
Sponsors
Email us at info@vantec.ca to discuss sponsoring opportunities.
Organizing Host
Organizing Partner
With support from
National Angel Capital Organization (NACO)
Western Economic Diversification Canada
Terms & Conditions
In our effort to share the pitches and presentations beyond our venue for a bigger impact we will record some of our events and make them available online.
By attending this event, you consent to the use of photography/video/audio in all forms of media, for any and all promotional purposes including advertising, display, audiovisual, exhibition or editorial use by VANTEC Angel Network without payment or other compensation.
By registering for this event you will be added to our Angel Investor newsletter list where you will be emailed twice per month with upcoming investor events. You may unsubscribe at any time.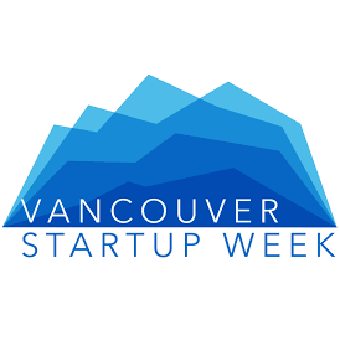 VentureLabs, 11th floor, 555 W Hastings St, Vancouver, BC V6B 4N6, Canada