A G E N D A
We are back in person at VentureLabs downtown with the option to present and watch the livestream via Zoom.
Networking 3:30pm
In-person networking and random networking on zoom.
Community Announcements 4:00pm
Community partners are invited to announce their upcoming events to the investors in the room and subscribers to our newsletter. Simply email us at info@vantec.ca.
VEC and Angels for Climate Solutions I
VEC is Vancouver's economic development agency with a purpose to contribute to building a prosperous, inclusive, zero carbon and resilient local economy, competitively positioned in the global market.
Angels for Climate Solutions is a 16-week education and training program to increase the availability of angel stage capital to accelerate climate technologies. The program has two intersecting cohorts: one geared towards angel investors looking to make early-stage investments into climate technologies and one designed for climate-focused startups looking to fundraise.
Contact: Hashir Safi - Manager, Economic Transformation (Innovation & Capital) | hsafi@vancouvereconomic.com
BC Agrifood Tech Investment Forum - Nov 2, Vancouver (in person and online)
Join us for to learn about the latest investment trends, enjoy an engaging panel conversation with investors and founders and meet BC's most promising Agtech and Foodtech companies. Companies are invited to apply to pitch before October 14.
This event is hosted by VANTEC Angel Network in collaboration with Foresight, agriNEXT, with sponsorship from Raymond James and support from the Government of Canada.
Our associated BC VCC angel funds eFund, WUTIF and VANTEC members invested $900,000+ in 6 of the 2021 Agtech Investor Forum companies and helped to unlock an additional $4Million+ from Agtech VC's.
Contact: Frank Leffelaar - VANTEC | info@vantec.ca
Agriculture Enlightened Conference - Oct 20, Winnipeg (in person and online)
EMILI's annual digital agriculture conference. Learn, network, and connect with other players across the digital agriculture industry in-person or online. Keynotes and panels from leaders in agri-food data and intelligent technologies including automation and AI. Register today.
INVESTOR EVENTS
Keiretsu Forum NW & Rockies Deal Screening Registration Thursday, October 6
Keiretsu Academy - Intellectual Property with Brad Frazer Friday, October 7
Keiretsu Forum Vancouver Tuesday, October 11
Angel Forum Meeting Thursday, October 20
VANTEC Meeting - Agritech & Cleantech Wednesday, November 2
COMMUNITY EVENTS
VANTEC Start Up Visa (SUV) Pitch Perfect Previews Thursday, October 6
Agriculture Enlightened Conference Thursday, October 20
Volitions: BC Startup Showcase: Black Entrepreneurs Thursday, October 27
Company Presentations 4:15pm
Companies can apply to pitch here and are recommended to attend one or more of the pitch circuit events to practice their pitch. The presenting companies will be announced 2 weeks prior to the meeting.
UPDATES (90 seconds)
Ascent Systems Technologies | Clean Technology | Gust | Autonomous Mobile Energy System - self-contained clean energy generation and storage module delivered on demand anywhere in the world, any time.
IUVOX | Healthcare Services | Gust | VioWave reduces the risk of airborne disease transmission in dental operatories by autonomously dosing Far-UVC during routine aerosol-generating procedures.
PREVIEWS (90 seconds)
INHUB FARMS | Agtech | Gust | We are growing a network of smart mushroom farms in every city.
Green Spirit Technologies Inc. | Transportation | Gust | Secure bike parking and charging for ebikes and escooters.
D2Type Health Inc. | Healthcare Services | Gust | D2 Type is a startup to design an integrative digital platform to empower people with prediabetes or Type 2 Diabetes to prevent, delay and reverse diabetes.
Tuktu Care Inc. | Mobile | Gust | Tuktu is an on-demand care platform that enables families to support their aging loved ones and vulnerable care recipients from anywhere.
Blossom Social Inc. | Fintech | Gust | Canada's First Social Brokerage - combining mobile-first stock trading with a social community for investors.
EXAMIND AI INC. | Education | Gust | EXAMIND helps university instructors deliver online exams with integrity.
re-Cast | Software | Gust | You are listening to a podcast, there is a cool idea that flies by that you want to make note of, but you can't.... you should be using re-Cast
FULL PRESENTATIONS (5 minutes)
Novion | Clean Technology | Gust | Novion empowers cities to become more climate resilient and helps them proactively and retroactively circumnavigate adverse climate events.
SapienML | Healthcare Services | Gust | SapienSecure is a medical data extraction and de-identification AI platform that "Empowers Your Data" securely, efficiently and confidently.
Troop Impact Inc | Software | Gust | Troop is a turnkey software solution to help SMBs engage employees in monthly local impact initiatives.
Investor Decks
The company presentations and investor packages, including more details on the team, financials and other documents are available to VANTEC members on the Gust platform. Email us at info@vantec.ca if you have any questions.
Founder & Investor Networking 5:30pm-6:00pm
In-person networking between investors, founders and community members. We will serve complimentary beverages and appetizers.
Online participants can meet in a number of dedicated breakout rooms.
NOTE: In our effort to share the pitches and presentations beyond our venue for a bigger impact we will record some of our events and make them available online.
By attending this event, you consent to the use of photography/video/audio in all forms of media, for any and all promotional purposes including advertising, display, audiovisual, exhibition or editorial use by VANTEC Angel Network without payment or other compensation.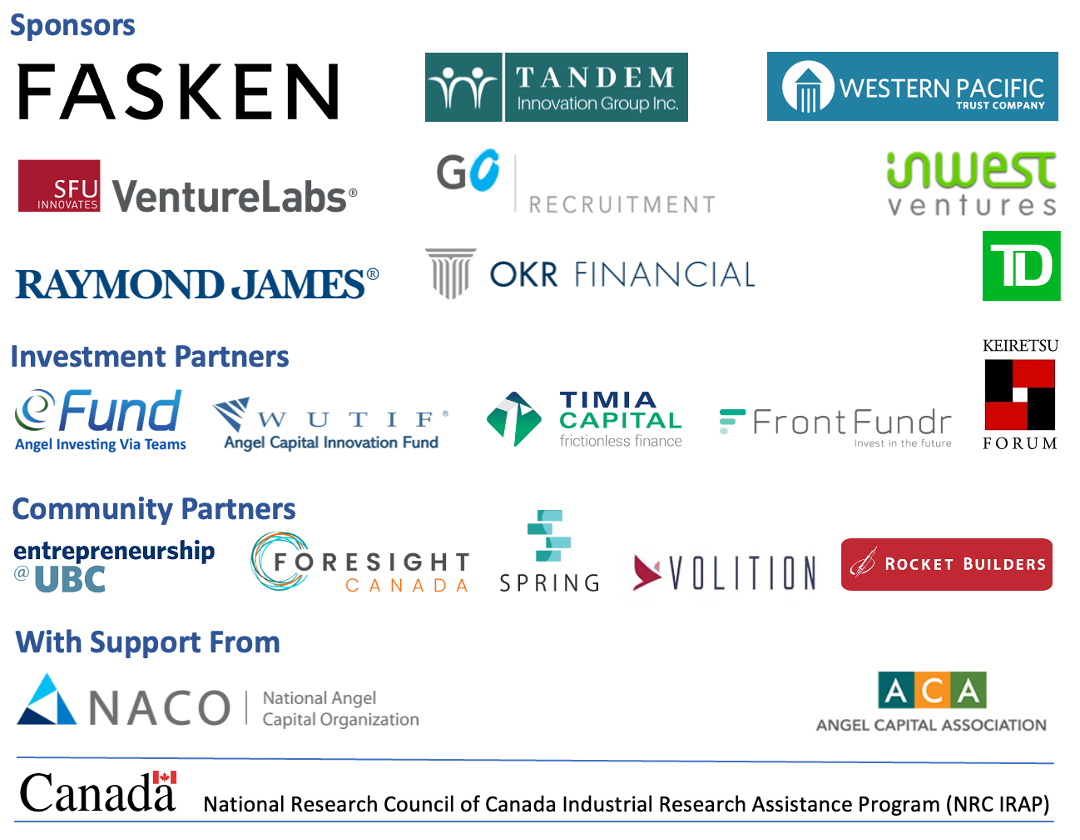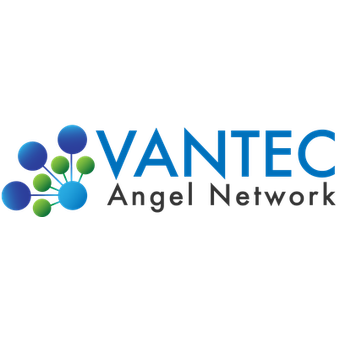 Online/ SFU VentureLabs, 555 W Hastings St #11th floor, Vancouver, BC V6B 4N6, Canada