A G E N D A
Networking 3:30pm
In-person networking and random networking on zoom.
Community Announcements 4:00pm
Community partners are invited to announce their upcoming events to the investors in the room and subscribers to our newsletter. Simply email us at info@vantec.ca.
Call for Companies VANTEC Apr 5 themed on Cleantech & Climate Tech
Presentation & Panel Discussion: Opportunities in the transition to carbon neutrality.
Companies can apply to pitch here before January 10 for a prescreening on January 17
If you're using AI in Agrifood email marketing@vantec.ca for an invitation to a related event
INVESTOR EVENTS
Keiretsu Forum Vancouver Tuesday, March 7
VANTEC Cleantech & Climate Tech Meeting Wednesday, April 5
Angel Forum: 50th Investors Edition Thursday, April 20
COMMUNITY EVENTS
Founder Meet & Greet & Foodmylife Launch Friday, March 3
Feeding The Future: A Conversation With Founders Wednesday, March 8
OKGN Angel Summit Finale 2023 Thursday, March 16
SFU VentureLabs: Investors, Venture Finance, and Raising Capital Monday, March 27
The Odlum Brown Forum Pitch Finale Thursday, April 27
TechExit.io Tuesday, May 30
Company Presentations 4:15pm
Companies can apply to pitch here and are recommended to attend one or more of the pitch circuit events to practice their pitch. The presenting companies will be announced 2 weeks prior to the meeting.
UPDATES (90 seconds)
Breathe-Global Devices Ltd | Medical Devices and Equipment | Gust | The VENTI is a wearable iron lung fitted as a jacket. Non-invasive, no masks are needed to treat COPD asthma, pneumonia, and long haul Covid-19.
SkyAcres Agrotechnologies Inc. | Agriculture | Gust | Alleviating food insecurity in food deserts using proprietary, cutting edge, low cost, low energy vertical farming systems.
PREVIEWS (90 seconds)
FMRK Diagnostic Technologies | Biotechnology | Gust | Rapid Antibiotic susceptibility testing of urine.
Hop | Software | Gust | Hop (Health Optimization Program) provides personalized, short-form to make achieving your wellness goals easier than ever before with the help of AI.
Canada BeaverWealth Finance Technology Inc. | Financial Services | Gust | A global financial information platform for Chinese-speaking investors.
Cellulotech | Clean Technology | Gust | Cellulotech has developed a breakthrough process to help the packaging industry make paper-based products at a low cost.
ReductionTech Inc. | Clean Technology | Gust | We are humanitarians who can remove all GHGs from the atmosphere at once, which makes this the fastest approach for the best value.
Mussia Studio | Consumer Products | Gust | The first parenting app in history that can actually parent a child.
Talius | Construction | Gust | Talius is the Canadian leader in innovative and attractive roll shutters and solar screens for security and shading solutions.
FULL PRESENTATIONS (5 minutes)
Cascadia Seaweed Corp. | Agriculture | Gust | Cascadia Seaweed supplies growers and farmers with seaweed products to improve yields and lower GHGs.
Dipstic | Software | Gust | A social marketplace for finding, booking, and tracking car services for car owners based on their vehicles & location, with a social media component.
Breeze Traffic | Clean Technology | Gust | We help cities reduce CO2 emissions from traffic by optimising operations of traffic lights.
Whiteglove Technologies Inc. | Telecommunications | Gust | WhiteGlove Technologies Inc. is an innovative platform to manage companies' telephony services using blockchain technology to ensure effectiveness and security.
Investor Decks
The company presentations and investor packages, including more details on the team, financials and other documents are available to VANTEC members on the Gust platform. Email us at info@vantec.ca if you have any questions.
Founder & Investor Networking 5:30pm-6:30pm
In-person networking between investors, founders and community members. We will serve complimentary beverages and appetizers.
Online participants can meet in a number of dedicated breakout rooms.
NOTE: In our effort to share the pitches and presentations beyond our venue for a bigger impact we will record some of our events and make them available online.
By attending this event, you consent to the use of photography/video/audio in all forms of media, for any and all promotional purposes including advertising, display, audiovisual, exhibition or editorial use by VANTEC Angel Network without payment or other compensation.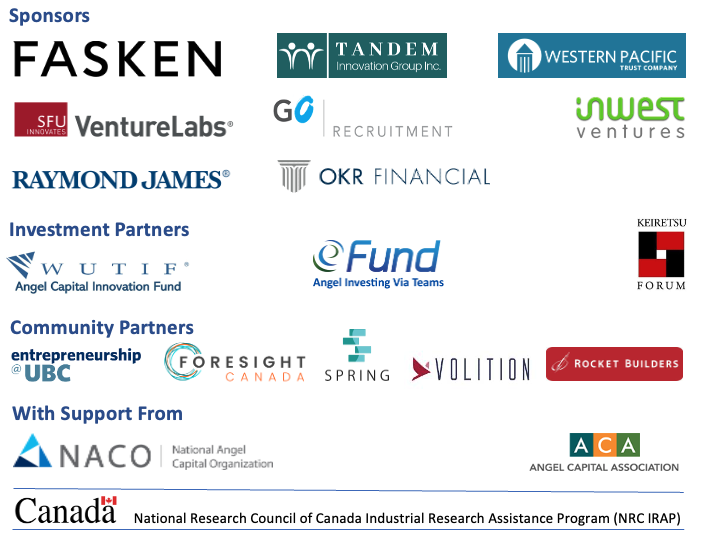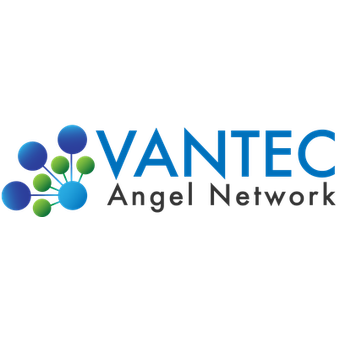 SFU ventureLabs, 555 W Hastings St Suite #1100, Vancouver & ONLINE