A G E N D A
Networking 3:30pm
In-person networking and random networking on zoom.
Community Announcements 4:00pm
Community partners are invited to announce their upcoming events to the investors in the room and subscribers to our newsletter. Simply email us at info@vantec.ca.
Calling innovation entrepreneurs and investors to join the Roadshow (September) and the Innovation Interview Program - both organized by the Canada-China Cross-border Innovation Alliance (CCCIA) in September. "Invest in Canada and Expand to China." Contact: Lillian Jing Liu | CEO | lillian@cccia.ca ; Edward Chu | COO | edward.chu@cccia.ca
INVESTOR EVENTS
Keiretsu: Investor Meeting Tuesday, July 11
Keiretsu: Deal Screening Meeting Tuesday, July 18
Keiretsu: Investor Summit Meeting Tuesday, July 25
VANTEC Open Network Wednesday, September 6
COMMUNITY EVENTS
VANTEC: Start Up Visa (SUV) Pitch Perfect Previews Thursday, July 6
NVBC: Golf Tournament and Social Tuesday, August 1
Company Presentations 4:15pm
Companies can apply to pitch here and are recommended to attend one or more of the pitch circuit events to practice their pitch. The presenting companies will be announced 2 weeks prior to the meeting.
UPDATES (90 seconds)
Breeze Traffic | Clean Technology | We help cities reduce CO2 emissions from traffic by optimising operations of traffic lights.
Cascadia Seaweed Corp. | Agriculture | Cascadia Seaweed is N/A's largest seaweed cultivator and processor, supplying growers and farmers with products to improve yields and lower GHGs.
PREVIEWS (90 seconds)
Lily Mily | Education | An evolutionary solution for the development of creative thinking in children.
Secur3D | Software | Secur3D, proprietary AI tech is providing seamless moderation, verification and authentication of all 3D digital content.
anyw.ai Technology Corp. | Artificial Intelligence | Most organizations already know "what" their users are doing. We use AI to help organizations discover "why?" "what next?" and "what to do about it?"
Tree Track Intelligence Inc. | Agriculture | TreeTrack makes reforestation safer, faster, and affordable. Our business model centers on utilizing drone automation to disperse designed seedpods.
Wellin5 | Digital Health | A virtual mental health therapy app that provides post-therapy support to improve therapist-client relationships significantly.
Seawise Innovative Packaging Ltd. | Clean Technology | We created plant based and biodegradable thermal packaging to replace Styrofoam for seafood, meal kit industry & Pharma industry.
Pilot | Travel | AI-Powered Social Travel Hub to enable people to discover and share memorable experiences together.
CERO Technologies Inc. | Climate Tech | CERO is innovating the carbon credit market with a SaaS that brings efficiency, automation and transparency to the generation and monetization of carbon credits.
FULL PRESENTATIONS (5 minutes)
FUTURi Power Inc. (Hexagon Power Technologies Inc.)| Clean Technology | Renewable energy solutions for modular home builders - we provide seamless integration of Solar, Battery, Generators, and more into your projects.
Viewpoint AI | Software | Viewpoint AI is an AI-assisted decision intelligence platform.
Echo Labs | Clean Technology | Helping companies and industries reach their GHG and ESG goals by providing actionable analytics using Hyperspectral Imaging.
TruCelium Inc. | Agriculture | TruCelium is building the first functional mushroom mycelium production facility in Canada to meet global demand.
Founder & Investor Networking 5:30pm-6:30pm
Company Showcase
We will provide the companies with a table to meet with interested investors
In-person networking between investors, founders and community members while we serve complimentary beverages and appetizers.
Pitch Videos & Investor Packages
The recorded pitch videos, company presentations and investor packages, including more details on the team, financials and other documents are available HERE to VANTEC members (must be logged in to view).

NOTE: In our effort to share the pitches and presentations beyond our venue for a bigger impact we will record some of our events and make them available online.
By attending this event, you consent to the use of photography/video/audio in all forms of media, for any and all promotional purposes including advertising, display, audiovisual, exhibition or editorial use by VANTEC Angel Network without payment or other compensation.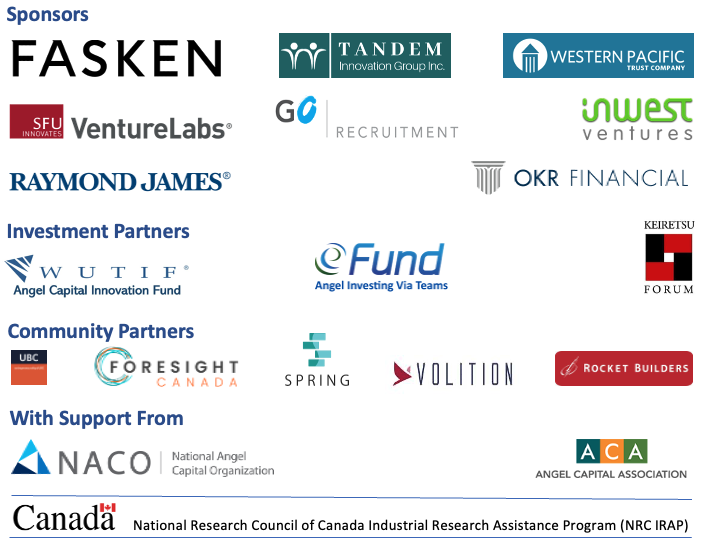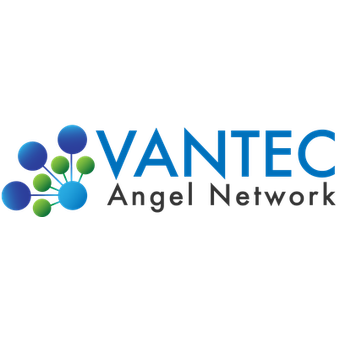 SFU ventureLabs, 555 W Hastings St Suite #1100, Vancouver & ONLINE