VANTEC-Life Sciences Angel Network (LSAN)
We invite Seed and Series A companies in the Medical Device, Pharma/Biotech, Digital Health, and Health IT sectors and other Health Innovators across BC to apply to pitch. Selected companies who apply before May 30th will have the additional opportunity to be pre-screened to pitch Full Presentations at the June 6th LSAN meeting. Companies who are upvoted by the LSAN investors will be invited to participate in the upcoming Cascadia Venture Forum to be held Fall 2017 in Vancouver, Portland and Seattle.
The Cascadia Venture Forum is an investment forum for early stage (Seed and Series A) Life/Health Sciences companies from the Pacific Northwest region (BC, Oregon, and Washington). This 2nd Annual Forum is organized by VANTEC in partnership with the Pacific Northwest life sciences community, angel investor groups, venture capitalists, and private equity investors to showcase the most promising early stage companies and increase their opportunity to raise funding from investors.
A G E N D A
NETWORKING (7.30am to 8.00am)
INTRODUCTIONS, ANNOUNCEMENTS and SPECIAL PRESENTATIONS (8am to 815am)

Cascadia Venture Forum http://www.cascadiaventureforum.com/
Contact: George Aliphtiras | dopios@gmail.com | 604-727-4145
entrepreneurship@UBC http://entrepreneurship.ubc.ca/
Contact: Sean Lumb | info@entrepreneurship.ubc.ca | 778-968-8849
Genome BC https://www.genomebc.ca/
Contact: Pat Brady | pbrady@genomebc.ca | 604-833-4351
Innovation Boulevard http://www.innovationboulevard.ca/
Contact: Samudra Dissanayake | samudra@htifoundation.com | 604-619-9633
Accel-Rx https://www.accel-rx.com/
Contact: Elayne Wandler | ewandler@accel-rx.com | 604-626-3301
LifeSciences BC http://www.lifesciencesbc.ca/
Contact: Lesley Esford | lesford@lifesciencesbc.ca | 604-328-5828
SFU VentureLabs http://www.venturelabs.ca/
Contact: Ian Hand | ian@venturelabs.ca | 604-729-4747
TIMIA Capital http://www.timiacapital.com/
Contact: Mike Walkinshaw | mikew@timiacapital.com | 604-616-2773
PRESENTATIONS (8.00am to 10.00am)
Previews
Immunitor Inc.
RxToMe
The Mindful Garden Digital Health, Inc. (dba MindfulGarden)
Careteam Technologies Inc.
Vesalius Cardiovascular
DNA Romance LTD
Nourished Babe
Full Presentations
Novelogics Biotechnology Inc.
Mesentech Inc.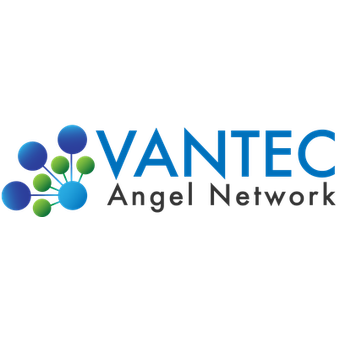 Room 7000 SFU Harbour Centre 515 West Hastings