Event Details
A G E N D A
Watch the videos
Presentation & Panel Discussion (Free Access)
Investor Presentations (Investor Members Access Only)
Registration & Networking 2:00pm
Trends in Digital Health 2:30pm
Presentation
Geoffrey Hansen, Managing Partner at Rocket Builders
Investing in Digital Health 3:00pm
Panel Discussion
Alison Taylor and Trevor Johnston Co-CEO's at Jane Software
Geof Auchinleck CEO at Claris Healthcare
Alexandra Greenhill CEO at Careteam Technologies
Moderator: Geoffrey Hansen, Managing Partner at Rocket Builders
Break 3.30pm
Networking 3:30pm
Community Announcements 4:00pm
Community partners are invited to announce their upcoming events to the investors in the room and subscribers to our newsletter. Simply email us at info@vantec.ca
RADIUS Slingshot Accelerator - Health Promotion Lab
https://radiussfu.com/programs/labs-ventures/slingshot-accelerator/
Kelsey Klaver kklaver@radiussfu.com
Mastermind Capital - Vancouver Economic Commission
http://www.vancouvereconomic.com/mastermind-capital-health-life-sciences/
Mervyn Mabini mmabini@vancouvereconomic.com
2018 Autumn 6th C2CAN China Business Development Trip
https://sfuventurelabs.formstack.com/forms/c2can_nov_2018_china_visit_application
William Li william.li@c2can.com
Understanding BC's Proportional Representation Referendum
Peter Austin paustin@telus.net
UPCOMING EVENTS
Company Presentations 4:15pm
UPDATES
SHM Controls Inc. | Industrial/Energy
MailChannels | Software
Immunitor Inc. | Biotechnology
Careteam Technologies Inc. | Healthcare Services
Claris Healthcare | Healthcare Services
XOMBO | Healthcare Services
PREVIEWS
Agents Republic Inc. | Business Services
Bio Conscious Technologies Inc. | Healthcare Services
Shepherdess Biotech | Bioplastic
FULL PRESENTATIONS
Molecular You | Healthcare Services
Navigate Surgical | Healthcare Services
Biointeractive Technologies | Computers and Peripherals
Honeycomb.ai | Food and Beverage
Investor Decks
The company presentations and investor packages, including more details on the team, financials and other documents are available to VANTEC members on the Gust platform. Email us at info@vantec.ca if you have any questions.
Reception & Networking 5:30-6:45pm
We will serve snacks, wine, beer and non-alcoholic drinks.
Terms & Conditions
In our effort to share presentations, panel discussions and investor pitches beyond our venue for a bigger impact we are recording our events. While panel discussions will mostly be publicly accessible, pitches have restricted access for our investor members and select affiliated investor groups.
By attending this event, you consent to the use of photography/video/audio in all forms of media, for any and all promotional purposes including advertising, display, audiovisual, exhibition or editorial use by VANTEC Angel Network without payment or other compensation.
By registering for this event you will be added to our Angel Investor newsletter list where you will be emailed twice per month with upcoming investor events. You may unsubscribe at any time.
Alison Taylor and Trevor Johnston, Jane Software Inc
Geof Auchinleck, Claris Healthcare Inc
Geof Auchinleck has more than 35 years of experience in the medical device field. . Geof Auchinleck serves as Chairman and Chief Executive Officer of Claris Healthcare Inc. Mr. Auchinleck was part of the Vancouver-based team that built and tested the world's first robot specifically designed to assist in surgery, then went on to develop a number of other medical technologies, including surgical tools for laparoscopic surgery, surgical limb positioning, blood sample handling equipment, ...
Alexandra Greenhill, Careteam Technologies
Dr. Alexandra T. Greenhill is one of Canada's leading physicians in digital health innovation. She is currently the cofounder CEO and Chief Medical Officer of Careteam, a digital health platform with the mission to solve the fragmentation of health care, that was selected by the World Economic Forum as New Champion - Startup.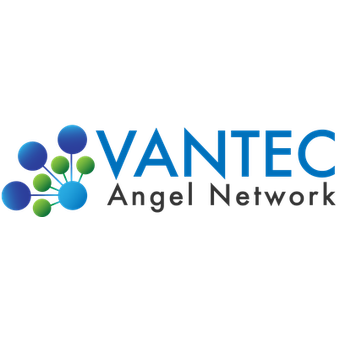 555 W Hastings St #1100, Vancouver, BC V6B