Watch the videos
Industry trends presentation and panel discussion (Free access for everyone)
Investor Pitch Videos (Investor Members Access Only)
Investor Packages on GUST (Investor Members Access Only)
Investing in AgTech & CleanTech
There has never been a better time to invest in AgTech and CleanTech. New ways to grow, process and distribute healthier and more nutritious foods at better yields because of new technologies provide tremendous opportunities for investment at a global scale.
With this event we want to introduce you to some of the most promising seed stage companies in BC that have the potential to provide great returns for investors and contribute to sustainably producing more healthy food to feed our growing population that wants to live better and longer.
Together with local accelerators and angel investors we selected BC's most promising startups, and invited investors, industry experts and stakeholders for an afternoon of investor panels, pitches and networking.
Hosted by VANTEC Angel Network, this event is created in collaboration with Foresight, Innovate BC's Agriculture Venture Acceleration Program, SFU VentureLabs, Spring Activator and Natural Products Canada with support from Western Canadian Diversification.
A G E N D A
Registration & Networking 2:00pm
Presentation: Trends in AgTech & CleanTech 2:30pm
We'll share some trends, opportunities and examples why investing in Agtech and Cleantech is rapidly growing.
Trends in CleanTech - Jeanette Jackson, Managing Director at Foresight Cleantech Accelerator
Jeanette will talk about key trends in Cleantech.
Jeanette is an experienced CEO, entrepreneur and business strategist with broad-based experience in technology, business development, marketing and operations. Over the last 4 years, Jeanette has supported more than 20 Foresight companies as an Executive In Residence in several markets including bio-energy, electric vehicles, smart buildings, water tech, robotics and wind. She is excited to bring the new vision of Foresight to life: advancing the adoption of Canadian transformative cleantech companies through programs that help them launch, scale and grow.
Trends in AgTech - Tom Urban, Investor and Founder of Agribusiness Advisors
Tom will talk about key trends in Agtech and provide some insight into his approach to building an Ag-tech portfolio.
Tom Urban is a Vancouver based investor in early stage Agtech companies, and the founder of Agribusiness Advisors. He has spent more than 25 years in the world of agriculture. Starting his Ag career with Pioneer Hi-Bred in Romania in 1990, Tom joined DuPont after its purchase of Pioneer and lead DuPont's cereals business. He subsequently became a Director in DuPont's Corporate Planning group based in Wilmington Delaware. In 2004, Tom joined the Vancouver based, forestry seedling company, CellFor as its CEO. Following the sale of CellFor to Arborgen in 2012, Tom founded Agribusiness Advisors to work with and invest in early-stage Ag ventures. Agribusiness Advisors currently has 16 investments across a broad cross-section of the Ag market but focused primarily on "before the farm gate" technologies.
Investor & Entrepreneur Dialogues 3:00pm
Investors and entrepreneurs look back at their journey from idea to business and scaling up.
Tom Urban (investor) and Amar Singh of Elevated Signals
Jenny Yang (investor) and Gareth Brown of Clir Renewables
Networking Break 3.30pm
Community Announcements 4:00pm
Community partners are invited to announce their upcoming events to the investors in the room and subscribers to our newsletter. Simply email us at info@vantec.ca
Startup Vancouver - Startup Stories
Colin Weston | colin@modgolfpodcast.com
Tandem Innovation - Financials for Startups Walk-In
http://www.tandemaccounting.com/tandem-events/
Tania Lo | tania@tandemaccounting.ca
MNP - Accounting & Consulting
Katri Ulmonen | Katri.Ulmonen@mnp.ca
Natural Products Canada - Expertise, connections, resources, & investment
https://www.naturalproductscanada.com/en/
Shelley King | Darren Bolding | darren@naturalproductscanada.com
Innovate BC - Agriculture Venture Acceleration Program
https://innovatebc.ca/what-we-offer/connect-with-experts/venture-acceleration-program/
Mike Manion | mike@agriscosupplies.com
FORESIGHT - Accelerating Transformative Cleantech Startups
https://foresightcac.com/ Programs ~ Support ~ Network
Jeanette Jackson | jjackson@foresightcac.com
UPCOMING EVENTS
Holly Jolly Holiday Party, Dec 7 5-7 PM at VentureLabs
Financials for Startups Walk-In, Dec 12 3-5 PM at VentureLabs
Next VANTEC Meeting, Jan 9
Keiretsu Meeting, Jan 15
Agri Innovation Day, Pacific Ag Show, Jan 25
Membership Fees 2019
Company Presentations 4:15pm
VANTEC members can access GUST Profiles of presenting companies here
GENERAL PREVIEWS (90 seconds)
Prime43 Encryption Limited | Software | A fully integrated, encrypted and distributed blockchain engine for the enterprise
MOBILOK | Internet / Web Services | Library of high-quality exclusive PSD mockups with flexible features and options for customizing each mobile app.
Cleantech
UPDATES (90 seconds)
Clir | For utility scale renewable energy stakeholders who need to understand and maximise their assets performance
PREVIEWS (90 seconds)
Intermetallica | Cleantech | We have developed new class of steel alloys that will deliver unmatched performance and reliability for hydraulic cylinders in the most demanding environments.
PRESENTATIONS (3 minutes)
Hypernose | Cleantech | We improve Health, Comfort and Energy Efficiency of buildings through an intelligently accurate detection.
Pani Energy | Cleantech |
Cryologistics | Cleantech |
Agtech
UPDATES (90 seconds)
Elevated Signals | Agtech | building a cannabis cultivation platform that helps licensed producers reduce crop loss, ensure regulatory compliance, and boost profits.
FoodMesh | a B2B marketplace that matches surplus food to a verified network of businesses and charities
This Fish | Aquaculture | World Leader in Seafood Traceability Software
PREVIEWS (90 seconds)
HRIS by Tesera Systems | Agtech | High Resolution Inventory Solutions provides forest companies best-in-class accuracy, fully scalable data of forest landscape assets.
Blue Tide Aquaculture | Aquaculture Fund | North America's first investment vehicle focussed exclusively on sustainable aquaculture.
PRESENTATIONS (3 minutes)
Lucent Biosciences | Agtech | Soileos is a new class of "bio demand" micronutrient fertilizers that doesn't pollute, grows crops with higher yield & nutrient levels at a lower price/ha.
Greenthumb Technology | Agtech | Leading Edge Vertical Indoor Growing Technology
Acterra | Agtech | Make AG inputs that benchmark new yields for producers & revolutionize manure composting to make biologically active soil while recovering nutrients for resale.
Investor Decks
The company presentations and investor packages, including more details on the team, financials and other documents are available to VANTEC members on the Gust platform. Email us at info@vantec.ca if you have any questions.
Reception & Networking 5:30-6:45pm
We will serve snacks, wine, beer and non-alcoholic drinks.
NOTE: In our effort to share the pitches and presentations beyond our venue for a bigger impact we will record some of our events and make them available online.
In our effort to share presentations, panel discussions and investor pitches beyond our venue for a bigger impact we are recording our events. While panel discussions will mostly be publicly accessible, pitches have restricted access for our investor members and select affiliated investor groups.
By attending this event, you consent to the use of photography/video/audio in all forms of media, for any and all promotional purposes including advertising, display, audiovisual, exhibition or editorial use by VANTEC Angel Network without payment or other compensation.
By registering for this event you will be added to our Angel Investor newsletter list where you will be emailed twice per month with upcoming investor events. You may unsubscribe at any time.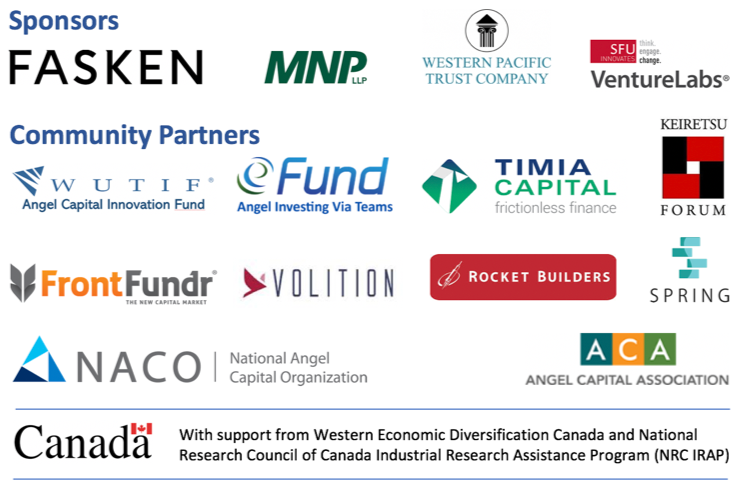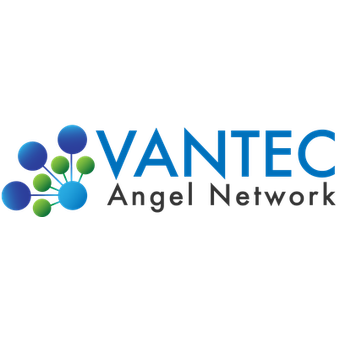 555 W Hastings St #1100, Vancouver, BC V6B