Watch the videos
Investor Presentations (Investor Members Access Only)
Join us for this special investor meeting focused on Digital Media where we invite and select BC's most promising Seed and Series A companies. This event is coordination with and support from the Rocket Builders and the VR/AR Association Vancouver Chapter.

Companies from across BC are invited to apply to pitch and we welcome investors referrals of their portfolio companies.
A G E N D A
Registration & Networking 2:00 pm
Presentation: Trends in Digital Media, Gaming & AR/VR 2:30 pm
The Trends in Investment and Successful Commercialization of Digital Media, Gaming and Augmented, Virtual and Mixed reality Technologies
Presenting the range of investments observed in Canada and the World in these emerging technology areas. Exploration of the business models and commercialization models leading to the highest growth, valuations, and exits for these exciting new technology areas.
Presenter: Geoffrey Hansen, Managing Partner at Rocket Builders
Panel: 3:00pm
Successfully Commercializing to create a Market Leading Company
A unique opportunity to hear about how local entrepreneurs have incorporated technology to drive innovation and create winning products. We will learn how they have balanced investment, partnerships and revenue opportunities on this path to success.
Panel:
James Hursthouse, President at Greenstone Initiatives
James Hursthouse is a seasoned interactive and game technology entrepreneur, currently consulting with a number of companies and organizations while plotting another attempt at world domination. James has built an extensive network of contacts in the global online game development, publishing, and technology sectors. James was formerly CEO at Roadhouse Interactive, an independent game company focusing on mobile free-to-play games and VR. Until recently he was the Executive Director at DigiBC - The Interactive & Digital Media Industry Association of British Columbia
Danny P. Goel, Orthopaedic Surgeon and CEO & Co-Founder at Precision OS
Dr. Danny Goel is a Consultant Shoulder Surgeon and Clinical Associate Professor at the University of British Columbia Department of Orthopedic Surgery.
News https://business.financialpost.com/pmn/press-releases-pmn/business-wire-news-releases-pmn/precision-os-secures-2-3-million-in-series-a-funding-for-virtual-reality-orthopedic-surgical-education-and-pre-operative-planning-software
Chris Godsall, CEO & CO-Founder at Ziva Dynamics
News https://timiacapital.com/2018/08/09/timia-capital-puts-2-million-financing-facility-in-place-for-ziva-dynamics/
Video https://www.youtube.com/watch?v=9X-Z8CXfdKw
Moderator:
Geoffrey Hansen, Managing Partner at Rocket Builders
Networking Break 3.30pm
Community Announcements 4:00pm
Community partners are invited to announce their upcoming events to the investors in the room and subscribers to our newsletter. Simply email us at info@vantec.ca
UPCOMING EVENTS
Keiretsu Forum Vancouver Chapter Meeting Tuesday, April 9 Vancouver
OKGN Angel Summit Thursday, April 11 Okanagan
Angel Forum, Tuesday, April 16 Vancouver
VR/AR Hub at Launch Academy Open House, Tuesday, April 16, 4.30-7.00 PM, Vancouver
VEF Tuesday, April 16, 5.00-8.30 PM, Vancouver
Angel Forum Due Diligence Workshop, Thursday April 25 Vancouver
ACA Northwest Regional Meeting Tuesday-Wednesday, June 4-5 Calgary
VANTEC Members pay lowest rate $250 for the conference
NACO World Angel Investment Summit Wednesday-Friday, June 5-7 Calgary
VANTEC Members only pay $699 with a member promocode (see our newsletter)
New Ventures BC Competition Application Deadline 11:00 PM April 10.
For Entrepreneurs
VANTEC Pitch Circuit: I-on Connect Wednesday, April 17 Burnaby
VANTEC Pitch Circuit CMPNY, Thursday 18 April 2019, Coquitlam
Financials for Startups Walk-in Wednesday, April 10 Vancouver
Company Presentations 4:15pm
Companies can apply to pitch here, and are recommended to attend one or more of the pitch circuit events to practice their pitch. The presenting companies will be announced 2 weeks prior to the meeting.
UPDATES
Greenhouse Games | Gaming | Greenhouse Games is a game publisher & developer focused on mass market 'Free to Play' (F2P) games for Mobile platforms. CannaFarm, Vino Valley, HopFarm
Cornwall | Software|
PREVIEWS
The Discourse | Media and Entertainment | Digital news media company providing in-depth journalism in communities that have lost their local news.
Codeca Educational Technology and Services inc. | Education | C3D.io is a web-based VR programming app to teach and learn coding fun, easy and engaging.
Tobias's Startup | Electronics / Instrumentation | Capturing cinematic quality holograms to make the virtual world indistinguishable from the real world.
Motive.io | Internet / Web Services | Scalable AR/VR training solutions for enterprise.
TradeLogEX | Gaming | The full-scale real-time Digital Simulation/Gamification of logistical business solutions for International Trade players.
FULL PRESENTATIONS
weshowup.io | Media and Entertainment | See the event first, pay after. All digital.
FlareWolf Games Inc. | Software / Gaming | FlareWolf is creating a global gaming platform to serve discerning gamers the highest quality gaming experiences to any screen that they want to play on.
Playr.gg | Gaming | Growth Platform for Gaming Influencers.
Investor Decks
The company presentations and investor packages, including more details on the team, financials and other documents are available to VANTEC members on the Gust platform. Email us at info@vantec.ca if you have any questions.
Reception & Networking 5:30-6:45pm
We will serve snacks, wine, beer and non-alcoholic drinks.
NOTE: In our effort to share the pitches and presentations beyond our venue for a bigger impact we will record some of our events and make them available online.
By attending this event, you consent to the use of photography/video/audio in all forms of media, for any and all promotional purposes including advertising, display, audiovisual, exhibition or editorial use by VANTEC Angel Network without payment or other compensation.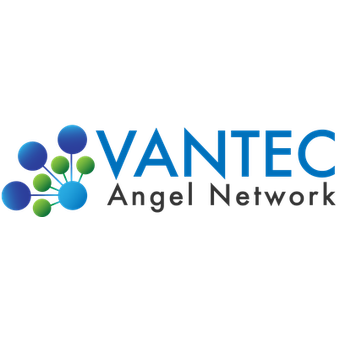 555 W Hastings St #1100, Vancouver, BC V6B