A G E N D A
Has AI arrived? Is the hype real or is it just another buzzword like Cloud used to be? From self-driving cars to human-like chatbots, AI (artificial intelligence) is becoming ubiquitous in our lives. Availability of large data combined with access to massive computing power in the cloud is enabling AI and AI-enabled software to be applied to many sectors from healthcare to manufacturing to security.
Today's VANTEC event will feature thought leaders who will provide some insights into the trends and future of AI; followed by presentations from AI and AI-enabled companies. Join us for an afternoon of investor panels, pitches and networking.
Registration & Networking 2:00pm
Presentation: Investment Trends 2:30pm
The AI landscape in BC & Angel Investing Cheat Sheet for BC-based AI Startups: A functional overview of AI/ML for angel investors - strengths of local startups, some practical rules of thumb, questions to ask AI entrepreneurs and common misperceptions.
Presenter: Handol Kim | Variational AI | BIO: Handol is Co-Founder & CEO of Variational AI, AI for drug discovery. Prior to Variational AI, Handol was General Manager of Quadrant AI, the AI software and services business unit of D-Wave Systems, where he built the business from customers such as SK Telecom, the NIH, FDA, Siemens-Healthineers and Konica Minolta. Handol is also Vice-Chair of the AI Network of British Columbia (AInBC) and has 20+ years of software, telecom/mobile, and cloud computing experience at executive management roles in Silicon Valley, Asia and across Canada.
From AI Algorithms to Commercial Success– A Big Company Perspective: What it takes to transform from a company that has great algorithms to a company that also has happy (and paying) customers.
Presenter: Ran Rumianek | Change Healthcare | BIO: Ran is an experienced leader in the Healthcare Technology industry. He served in senior business and product management roles, where he led the development and commercialization of multiple new innovative products. Currently, Ran is heading the AI and Innovation group at the Medical Imaging division of Change Healthcare ( previously McKesson), one of the largest Digital Health companies in North America. In this role, Ran works closely with customers, developers, and the vibrant ecosystem of AI startups to create new AI-powered solutions.
AI @ universities: Getting it right: Challenges that need to be solved in the research and talent pipeline leading into AI commercialization-ready ventures.
Presenter: Iain Begg | Innovation UBC | BIO: As the Managing Director of Innovation Partnerships within the VPRI portfolio, Iain works with the team, on the one hand to help recognize, foster, and facilitate innovation development, and on the other, to promote and grow deep research-oriented relationships with partner organizations. We work hand-in-hand with the other driving groups of Innovation UBC to find ways of moving research into impact. In addition, Iain is the UBC Concierge for the Canadian Digital Technology Supercluster - connecting researchers, companies, and projects
Panel: Investment Trends 3:00pm
Ashish Sant [Moderator] | SFU Venture Labs | BIO: Ashish is a seasoned business and technology executive with 25+ years of experience in digital health and medical devices. He is an Executive in Residence at SFU Venture labs where he provides mentoring/coaching to CEOs of healthcare startups. In his prior role, he was the SVP/GM of Enterprise Imaging business at Change Healthcare (formerly McKesson) where he managed a $350M business with 1000+ employees.
Ran Rumianek | Change Healthcare
Networking Break
Community Announcements 4:00pm
Community partners are invited to announce their upcoming events to the investors in the room and subscribers to our newsletter. Simply email us at info@vantec.ca
Artificial Intelligence Network of British Columbia (AInBC): Athena Pathways is a project run by AInBC that has a goal of enrolling 500 women in BC to help correct the gender imbalance that currently exists in artificial intelligence. We will be assisting with scholarships at various universities, as well as coordinating internships and mentorship programs. https://www.ainbc.ai/ | athenapathways.org
Steve Lowry | steve@ainbc.ai | 778-840-2508
Social Venture Institute Vancouver, April 22 - 24
SVI is an intensive conference for impact investors, social entrepreneurs, and mission-driven leaders. Co-lead by pioneering impact investor and Clean Money Revolution author Joel Solomon, SVI is an opportunity to connect with fellow angels and entrepreneurs who share your vision to leverage business to build a better world.
https://hollyhockleadershipinstitute.org/sviv/
Laurel Dault | laurel@hollyhock.ca | 778-689-3496
Rotary Get Inspired Talks showcases game-changing product/technology that benefits humanity.
Roger Killen | rogerk@getinspiredtalks.com | 604-408-0888
Startup Grind Richmond Fireside Chat, February 6
Interview with CEO of Lumen5 , a video creation startup that use AI to help users create video contents, which won the NewVenture BC competition in 2019.
Kenneth Ip | kenneth@startupgrind.com | 604-219-8880
Sponsor of the month
We work with early stage companies raising capital to broaden the capital pool from which they can draw. WPTC accepts eligible private investments into our RRSPs and TFSAs, enabling investors to diversify their registered plan portfolios and sheltering any growth earned.
Alison Alfer | aalfer@westernpacifictrust.com | 604-683-0455
INVESTOR EVENTS
Globe 2020 Monday-Thursday, February 10-13 Vancouver
Keiretsu Forum Vancouver Chapter Meeting Tuesday, February 11 Vancouver
2020 Western Angel Investment Summit Thursday-Friday, February 20-21 Victoria
Keiretsu Forum Vancouver Chapter Meeting Tuesday, March 3 Vancouver
VANTEC Investor Meeting Wednesday, March 4 Vancouver
OKGN Angel Summit, March 12 Kelowna
International Angel Capital Summit Tuesday-Friday, April 21-24 Whistler
COMMUNITY EVENTS
Volition Deconstruction Day Thursday, February 6 Vancouver
Impact Startup Visa Closing Party Monday, February 10 Vancouver
BC Cleantech Awards Tuesday, February 11 Vancouver
Women's Pitch Night Vancouver Tuesday, February 18 Vancouver
Pitch for the Purse Finale Thursday, February 20 Vancouver
BC Tech Summit Monday-Tuesday, June 1-2 Vancouver
Company Presentations 4:15pm
Companies can apply to pitch here, and are recommended to attend one or more of the pitch circuit events to practice their pitch. The presenting companies will be announced 2 weeks prior to the meeting.
UPDATES
Downtown AI, Inc. | Internet / Web Services | Downtown.AI leverages machine learning to predict crowd movements.
Flöka | Software | Data Science for Natural Health Practitioners.
Yactraq Online Inc. | Software | Speech analytics software for improved sales productivity and customer experience.
PREVIEWS
Aiva | Electronics / Instrumentation | Aiva is an AI-powered home automation device, designed to facilitate the interoperability and minimize the human interference in household activities.
Riviera BT | Software | Smart and intelligent AI solutions to hospitality industry.
ESQADA Software Development Corp. | Business Products | AI-based Environmental Safety & Quality Assurance Digital Analytics Platform with intuitive control over training and certification procedures.
TURN-KEY Office Solutions Inc. | Business Services | A powerful Artificial Intelligence (AI) digital platform offering solutions to the entrepreneurs, small businesses in search of suitable office leasing options.
FULL PRESENTATIONS
Crystal InQuest | Financial Services | A platform to streamline the deployment and delivery of deep learning strategies to attain alpha returns in the financial futures markets.
Amanda AI | IT Services | Your face is your ticket. Amanda AI is a facial recognition technology company obsessed with creating frictionless user experiences.
CannSight Technologies Inc. | Medical Devices and Equipment | CannSight is the leader in developing impairment detection technologies for workplaces and roadside.
Investor Decks
The company presentations and investor packages, including more details on the team, financials and other documents are available to VANTEC members on the Gust platform. Email us at info@vantec.ca if you have any questions.
Reception & Networking 5:30-6:45pm
We will serve snacks, wine, beer and non-alcoholic drinks.
NOTE: In our effort to share the pitches and presentations beyond our venue for a bigger impact we will record some of our events and make them available online.
By attending this event, you consent to the use of photography/video/audio in all forms of media, for any and all promotional purposes including advertising, display, audiovisual, exhibition or editorial use by VANTEC Angel Network without payment or other compensation.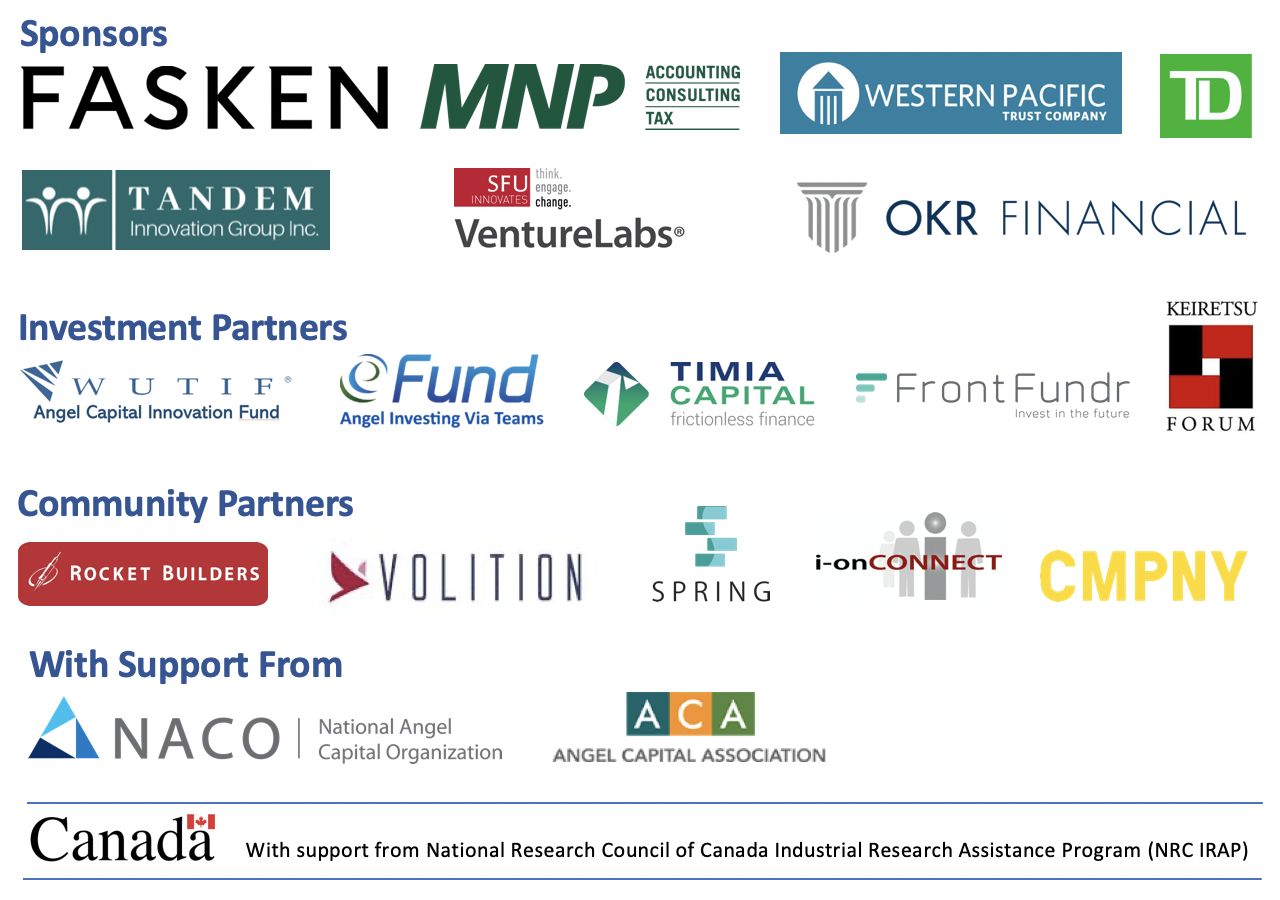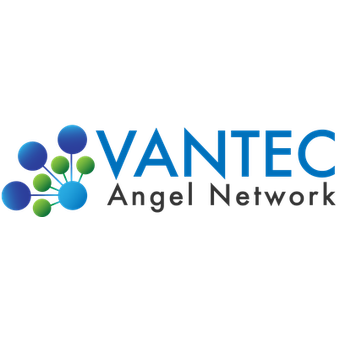 555 W Hastings St #1100, Vancouver, BC V6B