A G E N D A
Networking 3:30pm
Community Announcements 4:00pm
Community partners are invited to announce their upcoming events to the investors in the room and subscribers to our newsletter. Simply email us at info@vantec.ca
​CrossOver: AI conference on December 9th and 10th hosted by ​AInBC
Contact: Steve Lowry | ​steve@ainbc.ai | ​778-840-2508
INVESTOR EVENTS
COMMUNITY EVENTS
Company Presentations 4:15pm
Companies can apply to pitch here, and are recommended to attend one or more of the pitch circuit events to practice their pitch. The presenting companies will be announced 2 weeks prior to the meeting.
UPDATES
PREVIEWS
Nanoln | Software | Gust | NanoIn is a smart nanoaerosol inhaler that utilizes a cloud based system; equipped with sensors which automatically sends usage data to the patient's doctor who can then provide feedback through our mobile app.
Clever Dental Imagery Solutions | Software | Gust | Our technology uses bitewing radiographs which develops detailed imagery of their clients' teeth and collects that data which is stored in the cloud.
Menuu Solutions | Mobile | Gust | Empowering paper-bound traditional restaurants with the power of digital menus and the insights of data analytics.
Optimus Sprinklers Technologies Inc. | Construction | Gust | New generation fire protection systems that detect the origin of fire, activating sprinklers in affected areas only and able to stop when fire extinguished.
URBANNOTE Mobile Solutions Corp. | Mobile | Gust | Interactive search platform, enabling its users to discover local events, relevant updates, and security warnings in real-time.
U-Farm Eco Technologies Corp. | Agriculture | Gust | U-Farm is the best and the most convenient way to get your local organic produce delivered right to your doorstep!
Business Wizard Connect Corp. | Business Services | Gust | BUSINESS WIZARD is a matching web platform, optimizing search for tech support services that provide support for small-to-medium-sized businesses.
FaceIA | Software | Gust | FaceIA uses AI to reliably diagnose rare genetic diseases quickly through image analysis and provides a platform through our app for patients and their families to find useful information and connect to others within their community for support.
Streamline Athletes | Sports | Gust | With a sport-specific recruitment platform, Streamline Athletes democratizes access to education and sport for athletes, while saving colleges time and money.
Countable Web Productions Inc. (Cortico) | Healthcare Services | Gust | Saving medical clinics 25% staffing costs, while saving patients' time and reducing stress for everyone involved.
Cascadia Seaweed Corp. | Agriculture | Gust | Ocean seaweed cultivator in North America with our own line of consumer food products.
FULL PRESENTATIONS
JVPLabs (JRAS Medical Inc) | Medical Devices and Equipment | Gust | Non-invasive remote monitoring for heart failure patients.
Nano-Lit Technologies BC | Cleantech | Gust | Sunlight on Demand at the flick of a switch.
Relish Health Services | Healthcare Services | Gust | Relish is a fully integrated, tele-health weight loss service that tackles the root causes of obesity so people can lose weight and, finally, keep it off.
Investor Decks
The company presentations and investor packages, including more details on the team, financials and other documents are available to VANTEC members on the Gust platform. Email us at info@vantec.ca if you have any questions.
Reception & Networking 5:30-6:00pm
We will serve snacks, wine, beer and non-alcoholic drinks.
NOTE: In our effort to share the pitches and presentations beyond our venue for a bigger impact we will record some of our events and make them available online.
By attending this event, you consent to the use of photography/video/audio in all forms of media, for any and all promotional purposes including advertising, display, audiovisual, exhibition or editorial use by VANTEC Angel Network without payment or other compensation.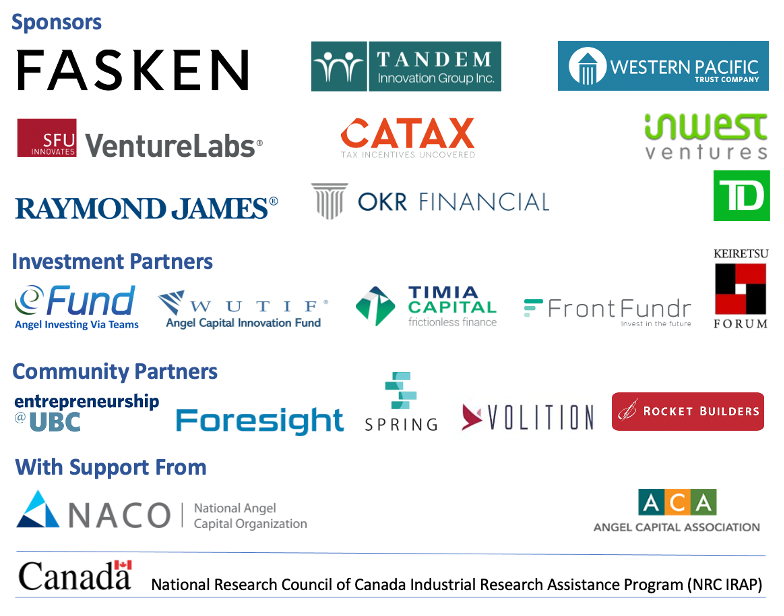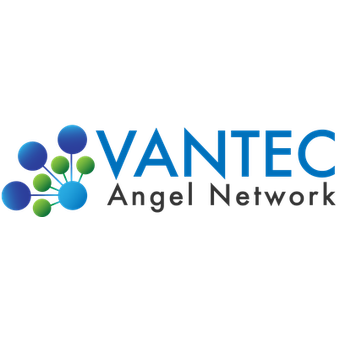 555 W Hastings St #1100, Vancouver, BC V6B