A G E N D A
NEW - Investor members and registered attendees can now more easily access pitch decks, GUST profiles and post event recordings on their desktop or phone via our new content sharing platform. We welcome your feedback and questions at info@vantec.ca
Networking 3:30pm
Breakout Rooms for Networking
Community Announcements 4:00pm
Community partners are invited to announce their upcoming events to the investors in the room and subscribers to our newsletter. Simply email us at info@vantec.ca
ACA Angel Data Initiative / NACO Angel Activity Survey
Contact: VANTEC Team + Wendy Tan | ops@vantec.ca
Tandem Get Investor Ready Program
Contact: Andry Tanudjaja | andry.tanusdjaja@tandemig.com | 778-814-9480
Ready to Rocket
Contact: Dave Thomas | dthomas@rocketbuilders.com | 604-603-8630
Sustainable Development Technology Canada
Contact: Rustam Sengupta | Investment Lead & Program Director |
INVESTOR EVENTS
VANTEC Start Up Visa (SUV) Pitch Perfect Previews Thursday, March 4 Online
The Role of Early Stage Board of Directors in Raising and Closing the Next Round Wednesday, March 10 Online
Alberta Cleantech Investment Summit Thursday, March 11 Online
VANTEC Meeting - Innovation to Impact Wednesday, April 7 Online
Board of Directors and Governance Webinar Thursday, March 25 Online
FOUNDER & INVESTOR EVENTS
Accelerating Growth with Non-Dilutive Sources of Capital Wednesday, March 24 Online
Company Presentations 4:15pm
Companies can apply to pitch here, and are recommended to attend one or more of the pitch circuit events to practice their pitch. The presenting companies will be announced 2 weeks prior to the meeting.
UPDATES
Robbox Inc. | Consumer Products| Gust | Smart Digital Power Tools for the Connected World
Nava Ventures | Fintech | Gust | Nava Ventures is a SaaS company that provides innovative FinTech products for credit unions.
BuzzIt Inc. | Software | Gust | Our clients pair BuzzIt with their livestream to offer participants what they're missing: a way to discover, interact and connect with each other before, during and after the event.
Difinity Solutions Inc. | Medical Devices and Equipment | Gust | The first interchangeable and modular autoinjector solution for emergency medication delivery.
PREVIEWS
RhYme Biotechnology | Biotechnology | Gust | RhYme Biotechnology uses a synthetic biology platform to create sustainable and high-performance ingredients for premium cosmetics.
Pounse | Education | Gust | Pounse empowers hiring for recruiters, schools and companies by reinventing the way a resume is created, read and shared.
RainStick | Clean Technology | Gust | RainStick is an IoT driven, high-pressure shower system that saves 80% energy and 80% water through safe re-use and filtration, making water clean and safe.
FULL PRESENTATIONS
ReadyWhen Tech Inc. | Internet / Web Services | Gust | ReadyWhen securely digitizes the entire Estate Planning process, making it easier, smarter, and faster.
Renaissance Engagement Network ("Renaissance") | Mobile | Gust | Renaissance helps music labels gain early traction needed to land on popular playlists. For fans, we incentivize their streaming with leaderboards and rewards.
FirstStep Financial Corp. | Fintech | Gust | A fintech based home lender offering its innovative, simple & fair mortgage product w/ enhanced security features.
Gallea | Media and Entertainment | Gust | Gallea is the largest online art gallery in Canada and is the world's first marketplace for artists searching for exhibiting opportunities.
Orion Biotechnology Canada Ltd. | Biotechnology | Gust | Orion has developed a technology platform for precision engineering of peptides and proteins enabling the delivery of next generation GPCR-targeted therapeutics.
Investor Decks
The company presentations and investor packages, including more details on the team, financials and other documents are available to VANTEC members on the Gust platform. Email us at info@vantec.ca if you have any questions.
Networking 5:30-6:00pm
Dedicated Breakout Rooms for Full Presenters and Investor/Founder Networking
NOTE: In our effort to share the pitches and presentations beyond our venue for a bigger impact we will record some of our events and make them available online.
By attending this event, you consent to the use of photography/video/audio in all forms of media, for any and all promotional purposes including advertising, display, audiovisual, exhibition or editorial use by VANTEC Angel Network without payment or other compensation.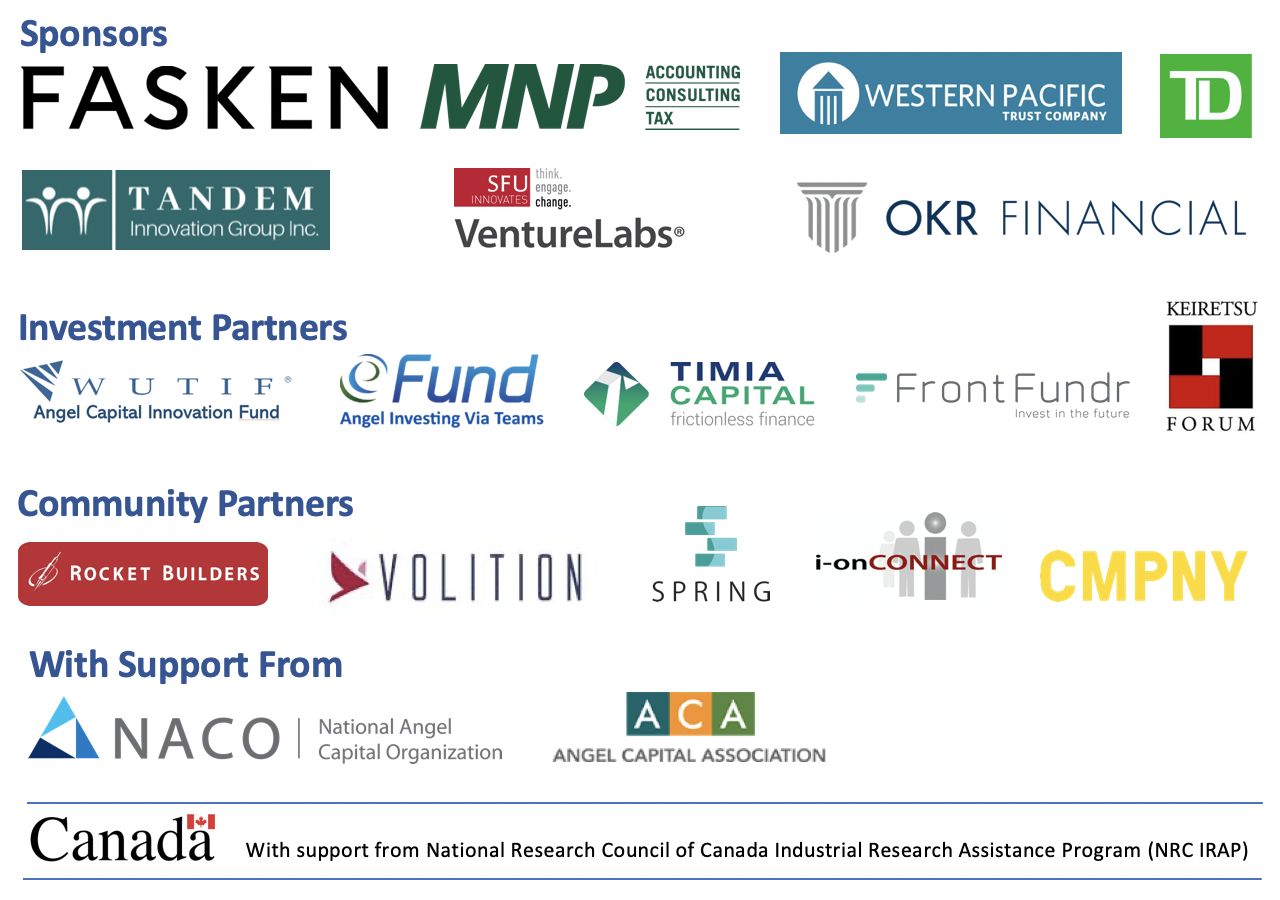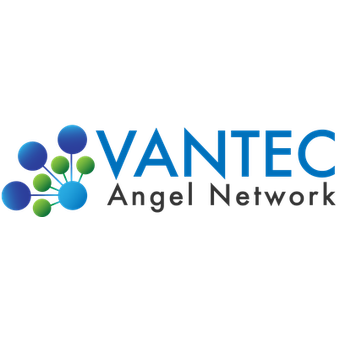 555 W Hastings St #1100, Vancouver, BC V6B