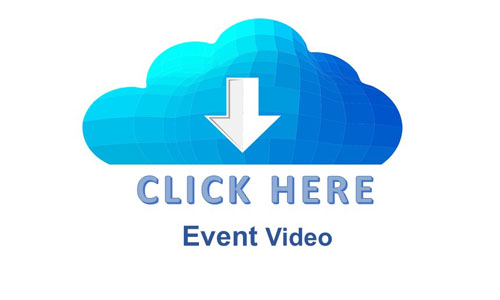 We welcome your feedback on post event information at info@vantec.ca
Investor Workshop
Canada is one of the world's largest exporters of agricultural commodities, and a global centre for innovation in agritech. You are invited to join fellow investors to learn more about agritech as an investment opportunity in Canada. You'll hear from industry experts and investor practitioners on trends, issues and challenges in the sector, and how enterprises are responding to help shape the future of agriculture, and to increase sustainability across the agrifood value chain in Canada and globally.
This is event is hosted by VANTEC Angel Network in collaboration with Impact United and with support from Foresight agriNEXT and precedes the 5th Annual Western Canada Agrifood Tech Investment Forum on November 3rd for which you can register HERE
Agenda
1:00 Welcome & introductions
1:05-1:10 Challenges and Opportunities Across the Agrifood Value Chain, a Canadian Perspective
Lenore Newman - Director Food & Agriculture Institute at University of the Fraser Valley; Canada Research Chair, Food Security and Environment.
1:10-1:15 Investment Trends In Agrifood Transformation
Steve Hansen, CFA, CMA; Managing Director, Equity Research Analyst at Raymond James; Transportation, Chemicals & Fertilizers.
1:15-1:45 Panel Discussion: Investing in Transformative Agrifood Tech to Address Climate Change
Moderator: Alison Sunstrum, CEO, Co-Founder CNSRV-X Inc.
Dave Dinesen, CEO at Cubic Farms
Lejjy Gafour, Co-Founder & COO at Future Fields
Remi Schmaltz, CEO and Cofounder, Decisive Farming Corp
Rob Leclerc, Founding Partner, AgFunder
1:45-2:00 Preview Pitches of Transformative Agrifood Companies
Lucent Biosciences - Michael Riedijk, CEO
Wine Crush - Kirk Moir, CEO
2:00 Company Breakout Rooms and Founder AMA
2:15 End
Who should attend
Investors interested to learn more about some of the most pressing challenges and meet some of Western Canada's most promising ventures seeking to make a meaningful change at scale.
In this workshop, you will:
Get an overview of Canada's biggest challenges and investment opportunities across the Agrifood value chain

Get a sense of the global Agrifood investment themes and trends

Get the perspectives of founders, accelerators, corporate venture capital, and policymakers

Meet some of Canada's most promising Agrifood ventures

VANTEC Angel Network
Impact United is a national peer-led movement and community of investors seeking to mobilize capital towards social, economic and environmental justice, comprised of individuals, family offices, faith-based organizations, foundations, and other asset owners. Impact United aims to foster coordinated, informed and collective action among existing and prospective impact investors.
Foresight is Canada's cleantech accelerator. Foresight supports the identification and validation of cleantech opportunities and the successful commercialization of solutions. We bring together innovators, industry, investors, government, and academia to address today's most urgent climate issues and support a global transition to a green economy. Find out more at www.foresightcac.com and follow on Twitter @ForesightCAC.

agriNEXT is a new pan-Canadian, sector-specific accelerator and network hub that brings together stakeholders in agtech – innovators, industry, investors, government, and academia – to scale agtech solutions and promote adoption.
Raymond James Ltd. offers a wide range of services for individual and institutional clients and corporate issuers. Their Advisors have access to a complete offering of high-quality investment products and services, providing them with the resources to customize investment solutions for their clients. Their Equity Capital Markets division provides expertise in Investment Banking, Research, Corporate Finance, and Institutional Sales & Trading.