Watch the videos
Investor Presentation Videos (Investor Members Access Only)
Investor Packages on GUST (Investor Members Access Only)
A G E N D A
Angel Investing Introduction 3:00pm
Meet and greet with Thealzel before the event to learn more about Angel Investing, VANTEC and partner angel groups and funds. This part of the event is per signup basis.
Networking 3:30pm
Community Announcements 4:00pm
Community partners are invited to announce their upcoming events to the investors in the room and subscribers to our newsletter. Simply email us at info@vantec.ca
INVESTOR EVENTS
Keiretsu Meeting, Vancouver Jan 15 12:30 - 4:00 PM
Financials for Startups Walk-In, Jan 16 3:00 -5:00 PM at VentureLabs
Angel Investing Workshop for Entrepreneurs and Investors Nanaimo, Jan 24 12:30 - 5:00 PM
Agri Innovation Day, Pacific Ag Show, Abbotsford, Jan 25 1:00 - 5:00 PM
MNP Tech Bites - When to Pay off Investors, Vancouver, Jan 31 7:30 - 9:00 AM
Angel Investing Workshop for Entrepreneurs and Investors Vancouver, Jan 31 12:3 - 5:00 PM
Toniic Impact Investing Workshop, Vancouver Jan 31 3:00 - 6:00 PM
VANTEC Meeting Investing in AI and ML, Feb 6 2:30 - 5:30 PM
PITCH PRACTICE EVENTS FOR ENTREPRENEURS
VANTEC Pitch Circuit: I-on Connect, Burnaby, Wednesday, Jan 23
Rocketbuilders Ready to Rocket open for nominations
Company Presentations 4:15pm
Companies can apply to pitch here, and are recommended to attend one or more of the pitch circuit events to practice their pitch. The presenting companies will be announced 2 weeks prior to the meeting.
UPDATES
AcceptLocal Online Ltd. | Fintech | A powerful turnkey platform providing real time end to end funds transferring solutions for financial institutions.
Metabolic Insights Inc. | Consumer Products | Consumer healthcare device platform with initial focus on rapid measurement of salivary insulin to enable delivery of personalized weight loss solution.
FitNeck | Medical Devices and Equipment | FitNeck strengthens neck muscles and relieves neck pain caused from hunching over cell phones and laptops all day.
PREVIEWS
I-LU Technologies Inc. | IT Services | A mental wellbeing technology company based on writing, self-help, and peer support, and data driven assessment.
Coenda Energy | Industrial/Energy | investment in solar and other energy technology.
World Gem Trade (WGT) | Internet / Web Services | Online network for jewelry professionals that enables buying and selling while tracing minerals and gemmological laboratory reports to ensure authenticity.
Caera Technologies Inc. | Healthcare Services | We help mental health professionals to improve mental healthcare through technology and innovation
FULL PRESENTATIONS
HTEC (Hydrogen Technology & Energy Corporation) | Clean Energy | HTEC is unlocking hydrogen's potential to reduce pollution and climate change by building hydrogen fuel supply solutions for fuel cell electric vehicles.
Downtown .AI | Internet / Web Services | Downtown.AI leverages machine learning to predict crowd movements
Greenhouse Games | Gaming | Greenhouse Games is a game publisher & developer focused on mass market 'Free to Play' (F2P) games for Mobile platforms. CannaFarm, Vino Valley, HopFarm
Nanozen Industries Inc | Clean Technology | Wearable real-time dust monitor helps prevent 110,000 annual deaths of Industrial workers and save companies millions of $ on ventilation, insurance, and fines.
Investor Decks
The company presentations and investor packages, including more details on the team, financials and other documents are available to VANTEC members on the Gust platform. Email us at info@vantec.ca if you have any questions.
Reception & Networking 5:30-6:45pm
We will serve snacks, wine, beer and non-alcoholic drinks.
NOTE: In our effort to share the pitches and presentations beyond our venue for a bigger impact we will record some of our events and make them available online.
By attending this event, you consent to the use of photography/video/audio in all forms of media, for any and all promotional purposes including advertising, display, audiovisual, exhibition or editorial use by VANTEC Angel Network without payment or other compensation.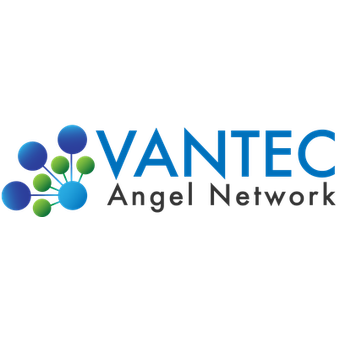 555 W Hastings St #1100, Vancouver, BC V6B