A G E N D A
Networking 3:30pm
Community Announcements 4:00pm
Community partners are invited to announce their upcoming events to the investors in the room and subscribers to our newsletter. Simply email us at info@vantec.ca
INVESTOR EVENTS
Exits Half-day Workshop Thursday, December 12 Vancouver
VANTEC Investor Meeting Wednesday, January 8 Vancouver
Lunch & Learn - Cybersecurity for Investors and Startups Wednesday, January 22 Vancouver
Agri Innovation Day, Thursday, January 30
Globe 2020 Monday-Thursday, February 10-13 Vancouver
COMMUNITY EVENTS
Langara & Volition Student Showcase Thursday, December 5 Vancouver
Company Presentations 4:15pm
Companies can apply to pitch here, and are recommended to attend one or more of the pitch circuit events to practice their pitch. The presenting companies will be announced 2 weeks prior to the meeting.
UPDATES
MergeBase Software Inc. | Security | MergeBase is securing the software supply chain with a SaaS tool that provides the strongest cyberdefense for application components.
myCareBase Solutions Inc. | Software | An online marketplace for families to find and hire affordable home care services for their aging parent, with an app to manage and oversee the ongoing care.
Ascent Systems Technologies | Clean Technology | Ascent Systems Technologies provides an optimal solution for energy demand in a compact, portable and easy to use integrated package.
Ethelo Decisions Inc. | Internet / Web Services | Ethelo is a patented online technology that enables groups to reach smart decisions quickly and fairly.
PREVIEWS
Lumen | Fintech | Safe, secure, convenient, fully transparent, and internationally compliant online money transfer for underserved communities worldwide.
Deal View | Internet / Web Services | Deal View makes all real estate deal related communications and documents easy to find and share.
QPage | Business Services | An AI powered HR Total System by automating Selection process, engagement, performance management, L&D and Clock-in/clock-out.
DietScan Solutions Inc. | Consumer Products | «Food-Ray Scanner» Mobile Application for iOS and Android devices
Hio Technologies Inc. | Consumer Products | The single key you need to have secure, faster login everywhere.
R-ECO Packaging Solutions Inc. | Clean Technology | Manufacturing eco-friendly packaging in Canada with having local suppliers and production facilities.
Insure Chat | Software | Simple brokerage management software (BMS) platform that improves the client-brokerage experience.
More Fire Protection Ltd | Consumer Products | A huge market is opening - new regulation for kitchen fire suppression in USA.
SnapCell | Retailing / Distribution | Increasing trust & transparency in car dealerships through video.
Openspot Technologies Inc. | Transportation | Business-intelligence parking management system within the smart cities industry.
FULL PRESENTATIONS
Dignii Technologies Inc. | Software | Dignii provides a SaaS platform to HR managers at midmarket corporations to increase retention and productivity by promoting employee engagement and inclusion.
Moore and Gasperecz Global Inc. (ehsAI) | Internet / Web Services | Using machine learning, ehsAI minimizes the cost associated with deconstruction of complex environmental, health and safety documents.
Investor Decks
The company presentations and investor packages, including more details on the team, financials and other documents are available to VANTEC members on the Gust platform. Email us at info@vantec.ca if you have any questions.
Reception & Networking 5:30-6:45pm
We will serve snacks, wine, beer and non-alcoholic drinks.
NOTE: In our effort to share the pitches and presentations beyond our venue for a bigger impact we will record some of our events and make them available online.
By attending this event, you consent to the use of photography/video/audio in all forms of media, for any and all promotional purposes including advertising, display, audiovisual, exhibition or editorial use by VANTEC Angel Network without payment or other compensation.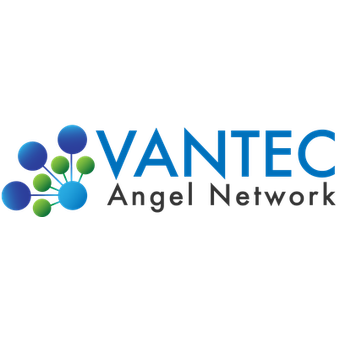 555 W Hastings St #1100, Vancouver, BC V6B