Access to the recording and company information is restricted to our investor members. Please email us for feedback, questions or information at info@vantec.ca
VANTEC OPEN NETWORK
Featuring short 90-second pitches from local entrepreneurs – some of whose promising ventures are backed by local accelerators and incubators.
It was great to be back in-person at VentureLabs downtown and have such a well attended event that was also live via Zoom.
A G E N D A
NETWORKING (3:30pm to 4:00pm)
In-person networking and random networking on zoom.
COMMUNITY ANNOUNCEMENTS (4:00pm to 4:20pm)
Erasmus for Young Entrepreneurs (EYE) Global is an exchange program that gives experienced entrepreneurs from Canada, UK and the European Union to collaborate with each other. Companies participating in this program will acquire knowledge and access to European markets.
Contact Stefano Del Farra stefano@iccbc.com or call (M/F 9am to 5pm) 604.682.1410
Global Affairs Canada helps Canadian businesses grow with confidence by connecting them with international opportunities, funding and support programs, and our network of Trade Commissioners in over 160 cities worldwide.
Contact: Claudia Kempe | claudia.kempe@international.gc.ca | 778-772-0934
WeBC provides sustained support that women business owners can access at every step in their journey, including business loans and expertise, accessible training and resources, plus regionally-based mentors to help their businesses grow and thrive.
Contact: Melanie Rupp | melanie@we-bc.ca | 250-868-3454 or 800-643-7014
VANTEC Start Up Visa (SUV) Pitch Perfect program will ensure alignment of the SUV candidate with investor and IRCC requirements.
Contact: James Rutherford | suv@vantec.ca | 604-559-4964
Entrepreneurship@UBC Immersion Week is a week long event for our UBC's ecosystem of students, staff, faculty, alumni and entrepreneurship@UBC ventures, along with member of BC's innovation community to come together with the purpose of demystifying entrepreneurship in the innovation economy. The event is designed to educate, build and inspire entrepreneurship and entrepreneurial leaders. This event is free and takes place September 27 - October 1, online of course! Register here and see you at the event!
Contact: Chang Han | chang.han@ubc.ca
Startup Scaleup Summit The first annual Summit powered by Roynat Capital and Scotiabank celebrates the founder milestones and highlights the journey from idea to IPO for startups and investors.
Contact: Neelam Brar | Neelam.Brar@roynat.com
Founders Boost (a partner of Techstars & GAN) is a mentor-driven pre-acceleration program and our goal is to help early stage startups prepare for accelerators, seed investors and revenue by providing pitch coaching and mentorship during the program as well as connections to accelerators and VCs after the program.
Contact: Kenneth Ip | kennethip@foundersboost.com
Genome BC's I² Fund provides commercialization funding (typically $1,000,000 to $1,500,000) for companies developing innovative life science technologies in BC.
Contact: Pat Brady (604-675-1034 or pbrady@genomebc.ca) or Chang Han (778-928-5562 or chan@genomebc.ca) for more information.
VEC and Angels for Climate Solutions I
VEC is Vancouver's economic development agency with a purpose to contribute to building a prosperous, inclusive, zero carbon and resilient local economy, competitively position in the global market.
Angels for Climate Solutions is a 16-week education and training program to increase the availability of angel stage capital to accelerate climate technologies. The program has two intersecting cohorts: one geared towards angel investors looking to make early-stage investments into climate technologies and one designed for climate-focused startups looking to fundraise.
Contact: Hashir Safi - Manager, Economic Transformation (Innovation & Capital) | hsafi@vancouvereconomic.com
INVESTOR EVENTS
Keiretsu Forum: Vancouver Chapter Meeting Tuesday, September 13
Angel Forum: Angel Investing from First Cheque to Exit Wednesday, September 21
VANTEC Meeting Wednesday, October 5
VANTEC Meeting - Agritech & Cleantech Wednesday, November 2
COMMUNITY EVENTS
Foresight Acceleration and agriNEXT intakes Wednesday, September 7
Tandem: DIY Bookkeeping for Entrepreneurs Thursday, September 8
TiE Vancouver Demo Day Thursday, September 15
Foresight 50 Cleantech Company Nominations September 23
entrepreneurship@UBC Immersion Week Tuesday-Thursday, September 27-29
ACCELERATOR SPONSORED PREVIEWS (4:20pm to 5:20pm)
Hyper Accelerator is the market leading startup accelerator program to help promising startup founders fund and scale their startup with our 100-Day Global Virtual Accelerator Program
Contact: Ash Singh; ash@hyperaccelerator.com
E8 Angels and the Decarbon8 deals: early stage opportunities for personal/for-profit and philanthropic impact investing in the climatetech revolution.
E8 will share the latest deals from its cleantech pipeline and notably from its Decarbon8 effort, which this past summer sourced high potential AgTech startups. Be among the first to learn of the 2022 winners — and invest personally or by giving. E8 angels builds on its 16 years of cleantech investing; it is also currently raising a new E8 Ventures fund. We'll hear about open deals anyone can participate in with potential for impact and returns.
Contact: Mike Rea; mike@e8angels.com
*UbiQD is an advanced materials company powering product innovations in agriculture, clean energy, and security. (Speaker : Hunter McDaniel | hunter@ubiqd.com)
*Harvest Thermal has developed the next generation heating and hot water for homes, transforming an industry that hasn't changed in decades. (Speaker: Jane Melia) | jane@harvest-thermal.com)
*Clean Crop Technologies (Speaker: ) | croddy@cleancroptech.com)
SFU VentureLabs accelerates science and technology-based new ventures who have found their product market fit become profitable, sustainable businesses. These companies are supported by programs, mentoring, and services companies need most, when they need them most
Contact: Lesley Esford, Executive Director | lesford@venturelabs.ca
*Forward Security is an application and cloud security focused Cybersecurity company providing products and services to medium sized enterprises in finance, health, e-commerce and technology sectors who build software and want to do so securely. (Speaker : Dennis Oudij | d.oudijk@fwdsec.com)
*Intelligent Haptronic Solutions is an augmented haptics and virtual reality modeling for enhanced surgical training and healthcare education. (Speaker: Zhouming Tang) | zhouming.tang@intelligent-haptronic-solutions.com)
*Ulala Technologies is a SaaS-based courier service platform, providing an end-to-end, highly scalable delivery infrastructure for your Canada-wide delivery business. (Speaker: Chi Zhang) | chi@ulala.ca)
entrepreneurship@UBC propels UBC innovations into the world through venture creation.
Contact: Chang Han | chang.han@ubc.ca
*MintList is an AI-powered online marketplace that enables buying and selling of cars between consumers and dealers - all within 24 hours. Since launching in January, over $8M has been transacted and Mintlist has become the chosen platform for Industrial Alliance, RBC, Allwest Insurance, and Canada's largest Auto Group. (Speaker : Mike Wood | mike@mintlist.com)
*Leafi Home makes patented clip-on IoT solution for your existing window coverings, providing effortless sunlight control and up to 30% energy saving for your homes and offices. (Speaker: Will Wang) | will@leafihome.com)
*CargoSprout automates supply chains for Small-Medium-Enterprises by providing logistics services with cargo visibility and project management solutions on its intuitive web platform. (Speaker: Wei Chou) | wayne.c@cargosprout.com)
Spring Activator is a certified B Corporation® and 1% for the Planet member. It is a global incubator, accelerator, and advisory firm that empowers entrepreneurs, investors, and entrepreneurial ecosystem builders to change the world through innovation. With its advisory services, it has helped over 70 different incubators, accelerators, foundations, and governments across 5 continents enhance their capacity to maximize impact both in their local communities and globally.
Through its impact programs, Spring has helped more than 2100 entrepreneurs and raised over $30M in funding. Spring has further catalyzed approximately $16 million in impact investments through its impact investor training programs and trained more than 160 investors.
Contact: Mina Haghighi | mina@spring.is
Foresight is Canada's cleantech accelerator. In collaboration with our Helix 5 partners - innovators, industry, investors, government, and academia - Foresight is relentlessly driving cleantech innovation in Canada. Our audacious goal is that Canada be the first G7 country to reach net zero. Our mission is to accelerate the growth and impact of cleantech ecosystems across Canada to achieve deep decarbonization and net-zero climate targets through problem-driven innovation.
Since inception in 2013, Foresight has made a meaningful impact in the cleantech innovation ecosystem. We have supported 870+ ventures in our accelerator programs, 150+ industry partners through our industry programs, and 300+ investor firms through our various access to capital programs. Foresight's leadership has helped secure $1.2 billion in capital, $348+ million revenues, and 7,040+ high-paying jobs for our ventures with an economic impact of over $2+ billion.
Contact: Thomas Partridge | tpartridge@foresightcac.com
*Viridis | Our technology treats and recycles greywater reducing overall water consumption >50% and completely degrading microplastic pollution at the source. | Macarena A. Cataldo-Hernández Ph.D., CEO & Co-Founder | maca@viridisresearch.com
*Sonn Technology | Instantly infuse spirits with artisan flavors, create cold brew in a fraction of the time, or bring it into your kitchen for spectacular broths. | Denis Londry, CEO | dlondry@sonntechnology.com
*Bin Breeze | BinBreeze is revolutionizing organic waste management through deployment of its CarbonFirst food waste diversion model. | Taylor McCarten, CEO | taylor@binbreeze.ca
*CamDo | CamDo offers Time Lapse Camera on any jobsite that allows immediate remotely monitoring and documenting the build progress. | Todd McCann | todd@cam-do.com
Volition help founders navigate their knowledge gaps and "now what?" moments through startup business advising, educational programming, and community events. Since 2017, we have served 1500+ companies across 20 startup communities and worked with over 30 ecosystem partners to deliver 230 pitch events, hackathons, and programs.
Contact: Melanie Ewan | melanie@volitionadvisors.com
*myMomentum is a platform that helps people live healthier & happier. We do this by encouraging, measuring & rewarding momentum for wellness. (Speaker : Anna Chan (Founder) | anna@itsmymomentum.com)
*Buzzit is a DIY Event Site SaaS that helps SMB Planners 10X their results at in-person, online and hybrid events. (Speaker: Jon Harris (Founder) | jon@buzzit.ca)
*SkyAcres is an AgTech startup working to increase food security in food deserts by making farming more efficient, sustainable, and accessible using novel, cutting-edge vertical farming systems. (Speaker: Ishaan Kohli (Founder & CEO) | info@skyacres.ca)
NETWORKING (5:30pm to 6:30pm)
In-person networking between investors, founders and community members. We will serve complimentary beverages and appetizers.
Online participants can meet in a number of dedicated breakout rooms.
NOTE: In our effort to share the pitches and presentations beyond our venue for a bigger impact we will record some of our events and make them available online.
By attending this event, you consent to the use of photography/video/audio in all forms of media, for any and all promotional purposes including advertising, display, audiovisual, exhibition or editorial use by VANTEC Angel Network without payment or other compensation.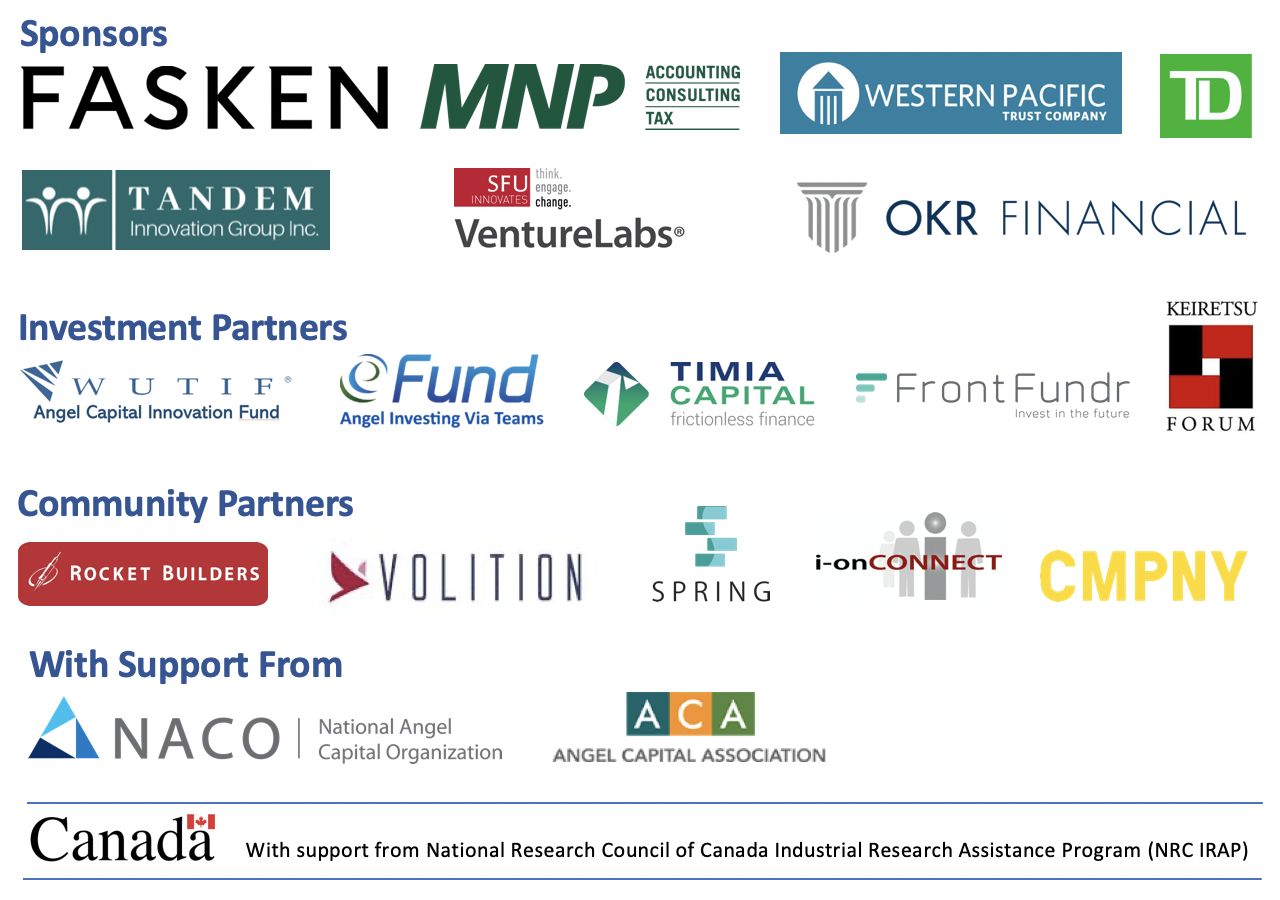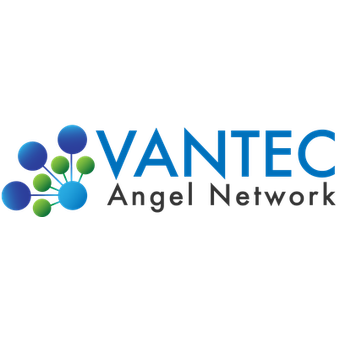 Online/ 555 W Hastings St #11th floor, Vancouver, BC V6B 4N6, Canada