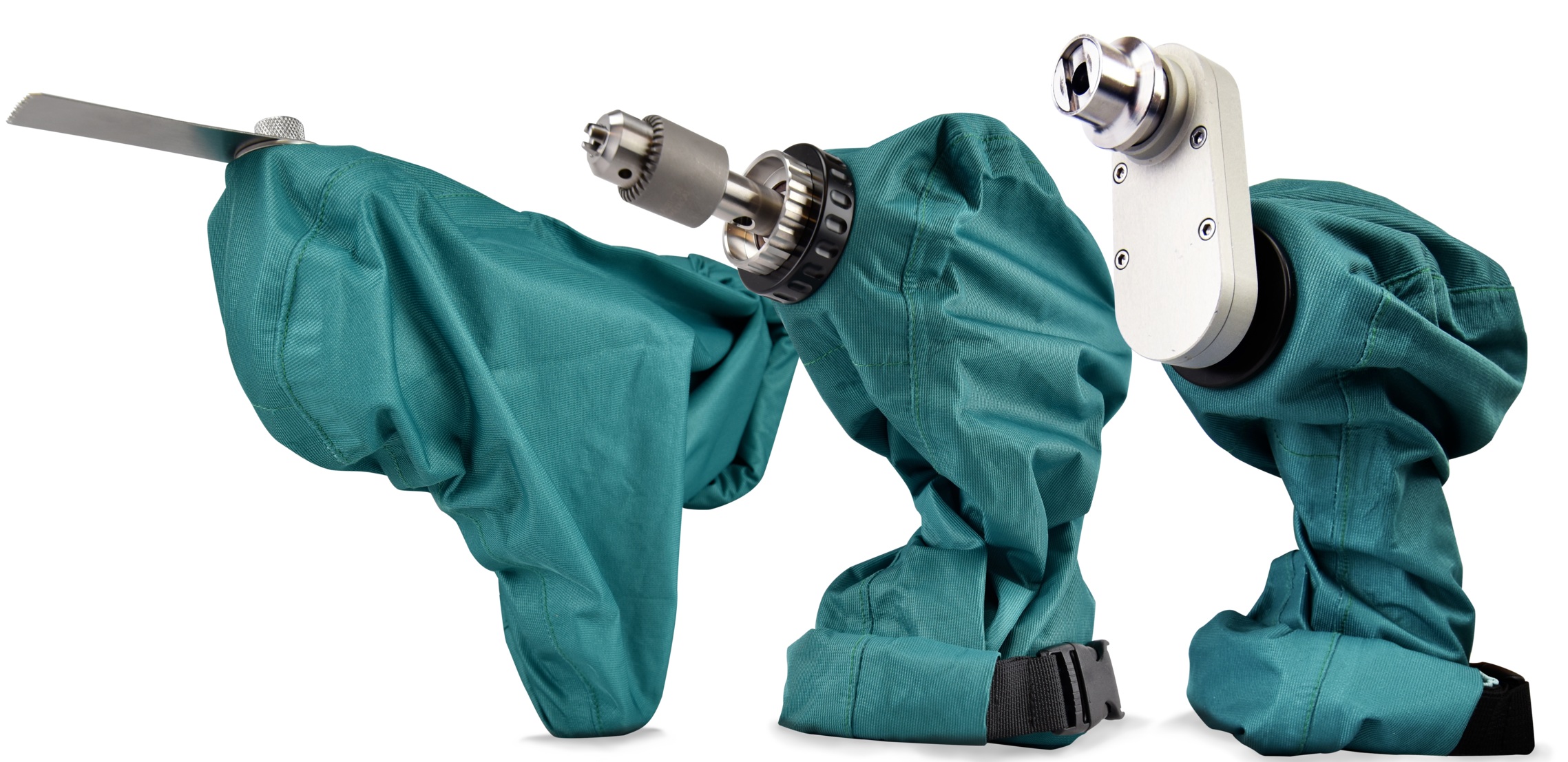 An interview with Lawrence Buchan, Co-Founder & CEO, Arbutus Medical www.arbutusmedical.ca
Tell me about yourself and your journey to this point. How did you decide to start the company?
I studied mechanical engineering at the University of Toronto, and then at the University of British Columbia, where I achieved a Masters degree in Biomedical Engineering. While at UBC, I became involved with a cool multidisciplinary program called Engineers in Scrubs (EIS) which brings engineers and healthcare professionals together to solve challenging problems in clinical settings.
As part of EIS, I was at Vancouver General Hospital (VGH) working with the Orthopaedic Trauma group, where they conducted biannual humanitarian missions to Uganda to help local surgeons develop training programs. Two VGH ortho-trauma surgeons, Dr. Peter O'Brien and Dr. Piotr Blachut, explained that in Uganda, and many other low-resource settings, hospitals were unable to afford orthopaedic power drills due to their high cost (i.e., $30K per unit). The surgeons asked us to develop a radically-affordable alternative: this led us to create Arbutus Medical's flagship DrillCover – a orthopaedic power tool system 30x less expensive than conventional drills.
We were fortunate to secure funding from several global health organizations and began receiving a lot of inbound interest. During this time, I learned that 5 billion people didn't have access to safe surgery. What made this huge problem worse, was a lack of access to safe equipment. I was appalled. My co-founders and I felt a sense of responsibility to help as many patients as possible and decided to pursue commercialization of the DrillCover. Our motto: Safe Surgery for All.
While developing the DrillCover, I became enthralled with the concept of "frugal innovation" - creating simple products that save cost by design. The rising cost of healthcare and a growing global population is on pace to create major societal problems for every country over the next 100 years. So, my co-founders and I decided that frugal innovation could help every hospital in the world was part of the solution to save money – and a medical device business utilizing this focus could play a key role in the healthcare system of our future.
In December 2014, Arbutus Medical was established. We are on a mission to improve millions of lives. We have already enabled 58,000 safe surgeries and have a stretch goal of reaching 5 million safe surgeries this decade.
Who are your Customers / Prospective Customers?
We sell our power tools to orthopaedic surgery providers and help them reduce costs. We sell to global health NGOs, veterinarians, military field medicine teams, and trauma centers in North America and globally. Our products have been used in over 35 countries.
What Solution / Technology are you using to meet your Customers' needs?
Our DrillCover platform consists of a sterile cover and chuck mechanism. It enables the use of a nonsterile power tool in surgery. This is a more cost-efficient design compared to conventional surgical drills that have a sterilizable stainless steel casing. We sterilize the covers, not the whole drill, motor, and battery. We've developed strategic partnerships with hardware drill brands like DEWALT to radically reduce cost while giving surgeons a reliable, easy to use, powerful tool. We sell a kit that includes the drill, cover, and chuck attachments. The entire system is patented, and we've attained regulatory licenses with Health Canada and the Food and Drug Administration.
The products were developed based on an initial clinical need and we went through many design iterations gathering feedback from surgeons in Uganda and Vancouver General Hospital. We continue to collaborate with our customers to make product improvements and tailor features of the system to surgical needs in every one of our target markets.
What differentiates your company from the competition?
We are a medical device company driven by a social purpose – Safe Surgery for All.
There is no other orthopaedic device or surgical power tool company with an ethos of frugal innovation and performance. We are meeting an important need and gap in the world's marketplace. We are responding to an audacious challenge: successfully building a platform of frugal innovations that improve access to surgery for millions of patients and reduce the cost of orthopaedic care worldwide.
Randy Fisher, MA, BJ, is a communications and market research professional with experience in business writing, customer interviewing, media relations and storytelling. His experience in customer discovery and validation and education helps firms accelerate adoption and rapidly penetrate new markets.https://www.linkedin.com/in/customerdiscoverypros/ He teaches business and proposal writing and interview skills at Rutgers University in New Jersey. He began his career in Vancouver and worked as a business journalist with The Globe and Mail, Financial Post and CBC Radio.