On Thursday, March 16th, a group of angel investors and advisors gathered at the Vancouver Convention Center to take part in a mentoring session and pitch competition for a select group of under-20 entrepreneurs.
The NACO Mentoring Bootcamp, which took place following this year's BCTech Summit, was initiated and sponsored by China-based United Capital Investments, and co-sponsored by NACO and VANTEC Angel Network. The event was an effort to introduce Vancouver's angel investor community to some of B.C.'s most promising young entrepreneurs, many of whom are foreign students.
"Here in B.C. we are actively building relationships with and welcoming foreign entrepreneurs," said Yuri Navarro, CEO of NACO.
"Through Canada's Startup Visa Program, investors are seeking out foreign entrepreneurs - in some cases foreign students that are studying here and already have businesses. The visa program gives these investors the tools to accelerate the process of getting them a permanent residency once they've received investment."
Foreign talent: enriching Canada's startup ecosystem
The Startup Visa Program has been helping foreign entrepreneurs establish themselves in Canada since 2013. The program is intended to give immigrants a healthy startup ecosystem in which to grow their companies, allowing them to gain permanent residency in Canada while also benefitting Canada's economy by increasing job growth and encouraging an influx of risk capital.
However foreign investors, particularly those based in the U.S., have in the past been known to invest in Canadian companies only to later remove those companies and their founders from Canada. This has often diminished the anticipated benefits of attracting foreign investment or exiting a business, but Navarro says that this trend is now reversing.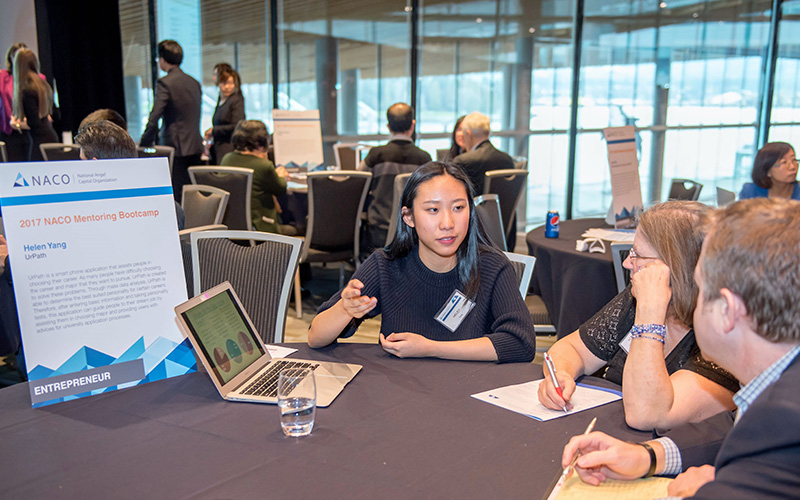 "What we've been seeing more recently – even before Trump – is a trend of American entrepreneurs coming to Canada to establish themselves. We've also been seeing Canadian expats that had been establishing themselves in the US coming back to Canada to build businesses here."
"Now with the Trump situation, we're seeing entrepreneurs in the U.S. actively looking to set up offices in Canada in order to have a place to send the foreign talent they can't bring to the U.S. anymore."
Building Canadian companies through foreign capital partnerships
Ultimately, says Navarro, events such as the NACO Mentoring Bootcamp will not only strengthen relationships between Canadian investors and foreign entrepreneurs, but also encourage foreign investment into Canadian companies.
"United Capital Investments, the sponsor of the event, is an investor group from China that is actively establishing a brand in Canada and investing in Canadian companies."
"The opportunity today was to do an exchange - bring some of our investors, connect them with selected entrepreneurs, and have them showcase what they can offer as a community to our community, and vice versa."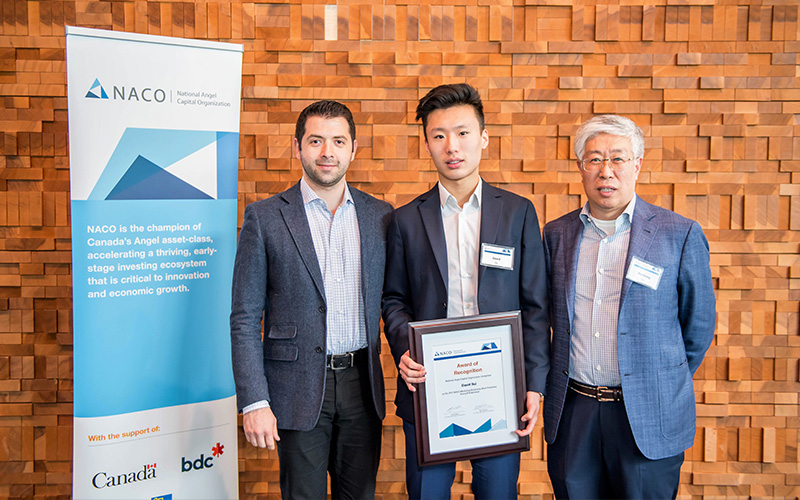 The winner of the competition, 15-year-old entrepreneur David Sui, was congratulated by investors and mentors for his creation, MyLyfe, an AI calendar that can decipher user-based preferences and generate a personalized schedule that maximizes work efficiency and leisure time.
To find out more about the NACO Mentoring Bootcamp and the competing entrepreneurs, please visit www.nacocanada.com.