VANTEC's mission is to grow the Angel investor community in BC and to help investors find more investment opportunities they want to invest in. Entrepreneurial programs, incubators and accelerators provide valuable support to budding entrepreneurs and their companies and help them on their journey to become a thriving business.
The February 7th VANTEC meeting focused on Investing in Food & Ag Tech has brought 4 great organizations together that each provide unique and valuable services to entrepreneurs by supporting them in the journey to become investment ready.

Interview with David Gauthier of Natural Products Canada
What is your organization's mission?
We want to see Canada become the Silicon Valley of natural products. In other words, we're trying to foster a connected, vibrant and well-resourced ecosystem that takes natural products to market faster, cheaper and more efficiently.
What excites you about the investment opportunities in Food and Ag Tech today and looking ahead.
We're at an incredible spot where consumers want more and more from their food in terms of energy, nutrition and health benefits, yet they have less time to actually prepare meals from raw, fresh ingredients. That's creating all sorts of opportunities in value-added snacks, beverages, and prepared food, as well as in functional ingredients and natural health products.
What do you see as some of the biggest challenges that new entrepreneurs have to overcome on their journey to become investment ready? How does your organization help them with that?
There tends to be four main challenge areas: product development, which can include everything from understanding market needs and where your product fits, to research and development and scale-up; business planning; financing; regulatory; and general management and operations. We help by assessing the stage of the company, and helping them identify the most pressing hurdles as well as the potential sources of expertise to tackle them.
What proof are you seeing that entrepreneurs benefit from working with you and from being part of your community?
Ah, the best part! We see entrepreneurs gaining clarity around their direction, getting the introductions they need to overcome key challenges, and in some cases, like Mazza Innovation, getting the financial backing of a group of smart investors, including NPC.
What is the best way for an entrepreneur to learn more about what you can do for them?
We have the luxury of being very flexible to accommodate the needs of the ecosystem. The best thing is just to contact me directly. We can set up a time to chat about your business, and then I can determine the best way we can help.
We are seeing rapid changes in how people can invest in Food and Ag. What opportunities do you see for seed stage investors to benefit from these opportunities? How can they add value to the local eco-system?
Companies in the food and ag space in the US are receiving very high valuations as investors are eager to jump into these opportunities. In contrast, Canadian food and ag companies are typically much more competitively valued, yet still have tremendous potential for growth. That's a huge opportunity for Canadian investors. The wisdom of investors is crucial for early stage companies. If investors can provide 'smart money' that includes experience, mentorship and time, they'll see those investments grow, which is great for the whole ecosystem.
Is there another organization that you'd like investors and entrepreneurs to know about?
The Nutrition Capital Network is known around the world for their in-depth industry knowledge and extensive network of corporate leaders and active investors. For over a decade, they've delivered highly-focused and effective investor meetings, introducing promising companies to capital investors. We've partnered with them to bring their investor meeting to Canada this June in Toronto. That's a meeting I'd highly recommend companies and investors check out.
For more information and a conversation contact David Gauthier at Natural Products Canada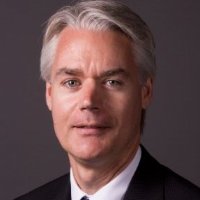 Vice President, Investment
Dr. David Gauthier has over 20 years' experience in the commercialization landscape.
With a PhD in plant biology, David has a passion for science and technology, and its potential to make a difference through innovation in the real world.
Along with his scientific knowledge, he has a wealth of business, finance, and technology transfer expertise developed through a diverse career in university research, technology commercialization and regulation, venture capital, entrepreneurship, federal government program management, not-for-profit management and governance, economic development, and management consulting.
In each of his roles, he has been involved in the strategy, implementation, management, and measurement of innovation and commercialization, giving him unparalleled insights into the various programs, policies, and practices that can help companies evolve from start-ups to success.
He has served as Director of Business Development with Performance Plants Inc. and as Vice-President with Foragen Technologies Management Inc., which managed a national venture capital fund specialized in advanced agricultural technology investments. He was a Regional Director for the National Research Council Canada's Industrial Research Assistance Program, and was the Chief Executive Officer of the Entrepreneurial Foundation of Saskatchewan. He has also operated a consulting company, advising entrepreneurs on corporate strategy and financing and assistance with various regulatory requirements.
David has served on a number of boards for both profit and not-for-profit organizations, including AgWest bio Inc. and is currently Chair of the Board of Directors of Genome Prairie. David was educated at Queen's University where he obtained BSc Honours (Biology), PhD (Biology) and MBA degrees.