Event Details
Meet BC's most promosing Agritech, Foodtech, Biotech & Cleantech investment opportunities.
There has never been a better time to invest in Agritech, Foodtech, Biotech and Cleantech. New ways to grow, process and distribute healthier and more nutritious foods at better yields because innovative technologies provide tremendous opportunities for investment at a global scale.
With this event we want to introduce you to some of the most promising seed stage companies in BC that have the potential to provide great returns for investors while contributing to the health and sustainability of our people and planet.
Together with local accelerators and angel investors we selected and vetted BC's most promising startups. We invite accredited investors, industry experts and stakeholders for an afternoon of investor panels, pitches and networking.
Hosted by VANTEC Angel Network, this event is created in collaboration with Innovate Foresight Cleantech Accelerator, Natural Products Canada, Entrepreneurship UBC, SFU VentureLabs, Spring Activator and support from the Government of Canada.
In 2019, Rocketbuilders published its list of Emerging Rocket and Ready to Rocket Agrifoodtech companies and Agfunder created an overview of the Canadian Agrifoodtech market that includes a fair number of BC companies. This is one of the biggest sectors in BC and for our future!
Vantec members invested in BC's most promising Agritech, Foodtech and Cleantech startups including Barrelwise, Chopvalue, Cuboh, Daiya (exit), Foodee, Mazza Innovation (exit), Open Ocean Robotics, Ostara, Semios, Terramera, This.Fish, VitaminLab and many others. We look forward to presenting the next wave of investment opportunities.
Register early. Seats will sell out.
A G E N D A
Investor Meeting Registration & Networking 2:00pm
Presentation: Investment Trends 2:30pm
Panel: Investor & Entrepreneur Dialogues 3:00pm
Networking Break
Company Presentations 4:00pm
Agtech

Foodtech

Cleantech

Biotech
New 1:1 Meetings & Networking 5:30-6:45pm
We will serve snacks, wine, beer and non-alcoholic drinks.
Access Vetted Early Stage Investment Opportunities
Become a member and join any of our 11 monthly investor pitch meetings. Each meeting is followed by a networking reception with snacks and beverages. Get access to online pitch decks, investor packages, and pitch videos on demand for only $600 per year. Remote investors who just want investor decks and videos on demand only pay $300 per year.
Missed a meeting or want to review a pitch? Access the deck and video in our Presentations section.
Watch videos of last year's

Agritech & Cleantech Investor Meeting
NOTE: We record our events and make them available online.
By attending this event, you consent to the use of photography/video/audio in all forms of media, for any and all promotional purposes including advertising, display, audiovisual, exhibition or editorial use by VANTEC Angel Network without payment or other compensation.
By registering for this event you will be added to our Angel Investor newsletter list where you will be emailed twice per month with upcoming investor events. You may unsubscribe at any time.
A G E N D A
Investor Meeting Registration & Networking 2:00pm
Presentation: Investment Trends 2:30pm
We'll share some trends, opportunities and examples why investing in growing and rewarding.
Trends in Biotech & Cleantech
Trends in Agtech & Foodtech
Panel: Investor & Entrepreneur Dialogues 3:00pm
Investors and entrepreneurs look back at their journey from idea to business and scaling up.
Networking Break 3.30pm
Community Announcements 4:00pm
Community partners are invited to announce their upcoming events to the investors in the room and subscribers to our newsletter. Simply email us at info@vantec.ca
Upcoming Events
Company Presentations 4:15pm
VANTEC members can access GUST Profiles of presenting companies
Cleantech
Investor Presentations
Biotech
Investor Presentations
Agtech
Investor Presentations
Foodtech
Investor Presentations
Investor Decks
The company presentations and investor packages, including more details on the team, financials and other documents are available to VANTEC members on the Gust platform. Email us at info@vantec.ca if you have any questions.
Reception & Networking 5:30-6:45pm
We will serve snacks, wine, beer and non-alcoholic drinks.
Partnering & Sponsoring Opportunities
We are looking forward to partnering with eco system partners from BC and beyond that want to support the growth of angel investment in promising startups before, during and after this event.
Please email info@vantec.ca to express your interest, start a conversation and receive our sponsoring package.
If you wish to make a community announcement, please send us your request and details for posting on the website and event agenda to info@vantec.ca
Apply to Pitch
We invite all companies seeking Seed or Series A investment to apply. Please complete and submit the Application to Pitch form no later than Sunday September 29 at 11.59 PM to allow time for selection and pre-screening starting in the week of October 7. Companies that apply early will be able to benefit more from the support that our community partners provide. Entrepreneurs that apply to pitch will also be invited to workshops to be hosted by Vantec and its community partners before the November 6 investor meeting.
Our Process
Apply to pitch and create a secure online investor profile that is accessible to VANTEC members and can be shared with other angel investors.

Applications will be reviewed by our selection committee. Selected companies will be invited to a pre-screening committee made up of investors and industry experts where you will give your investor presentation in person or online, there will be some Q&A and we'll share our feedback. After all companies have been pre-screened we will let you know if you have been selected to present on November 6.

Youn will present to an audience of 60+ angel investors, family offices and funds and community partners

.

Investors will be offered the opportunity to request a one-on one meeting with companies before or after the investor meeting.

Grow your connections, relationships and have follow-on conversations with investors across Canada with a specific interest in

Agritech Foodtech, Biotech and Cleantech.

Pre and post event workshops, networking and coaching with peers and industry experts via VANTEC partners.

You will get access to the video of your pitch that you can share with investors.

We will share the videos of the pitches and investor packages with our online investor members and affiliated angel groups.
Application Criteria
You are seeking an equity investment from angel investors and you are on your way to meet these criteria.
Innovation & Impact: Concept is a transformative / game-changing approach to solving a problem or gap in the market that can have major impact at scale.
Product / Technology: Product or service has a competitive advantage and barriers to entry.
Customers / Traction: Validated customer needs and wants. Researched competition and substitutes. Understand your key growth metrics. Steady progress in building a successful business.
Business Model / Scalability: Clear business model. Know how to scale, access markets, and acquire customers. Know product costs and how margins improve with scale. High growth market opportunity.
Sustainability / Social Good: Business has a triple bottom line: people, profit and planet.
Team: Well rounded team of founders, staff and advisors.
Exit: Path to a high value exit
Round Tables & Workshops 9:00 - 12.00am
By invitation, details to be defined with our community partners
Investor Lunch Meeting 11:30 - 1.30pm
By invitation, details to be defined with our community partners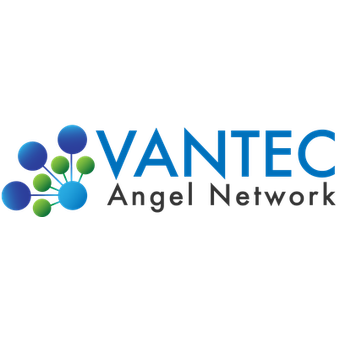 555 W Hastings St #1100, Vancouver, BC V6B