Investing in Food & Agriculture Technology
This VANTEC investor meeting is dedicated to investment opportunities in the food and agriculture value chain and will include startups from food genetics to farm technology, food supply chain, food processing and food innovation.
This forum will bring together BC's most promising food & ag tech startups, investors, industry experts and stakeholders for an afternoon of investor panels, pitches and networking.
Hosted by VANTEC Angel Network, this event is created in collaboration with local accelerators and food and agriculture stakeholders, and sponsored by Bioenterprise BC, NACO and WCAN.
We invite all food and ag tech companies seeking angel investment to pitch at VANTEC. Please complete and submit the Application form no later than 3 days before our pre-screening date of December 19, 2017 or January 23, 28. Companies that apply early will be able to benefit more from the support that our community partners provide.
If you wish to make a 90 second community announcement, please apply and submit details for posting to info@vantec.ca
A G E N D A
Registration & Networking 1.30pm
Welcome & Fireside Chat 2.00pm
Panel: Investment Opportunities in Food Technology 2.30pm
Panel: Investment Opportunities in Agriculture Technology 3.00pm
Break 3.30pm
Community Announcements 4.00pm
Upcoming events for investors and entrepreneurs
Food & Food Technology Pitches
Company pitches (90 seconds, and 3 minutes) and investor panel Q&A
Agriculture Technology Pitches
Company pitches (90 seconds and 3 minutes) and investor panel Q&A
Free Range Pitches
General preview pitches (90 seconds)
Networking and Reception 6.00-7.00pm
We will serve light snacks, wine, beer and non-alcoholic drinks
Announcement of winners
Considerations for Entrepreneurs
Why participate?
As part of your application to pitch you will create a secure online investor profile on Gust that is accessible to VANTEC's members and that can be shared with other angel investors.

The pre-screening committee will invite you for a 5-minute presentation, Q&A and feedback.

The pre-screening committee will offer you a 3-minute presentation or a 90-second preview.

Pitch to the panel judges and the audience of investors, industry leaders and entrepreneurs for their vote and prizes.

Space to showcase your product or service.

Pre and post event networking and coaching with peers and industry experts via VANTEC partners.

Build relationships and have follow-on conversations with investors interested in Food and Ag Tech.
Application Criteria
You want an equity investment from angel investors and you are on your way to meet these criteria.
Business Model / Scalability: Clear business model. Know how to scale, access markets, and acquire customers. Know product costs and how margins improve with scale. High growth market opportunity.
Product / Technology: Product or service has a competitive advantage and barriers to entry.
Customers / Traction: Understanding and validation of customer needs and wants. Researched competition and substitutes. Understand key growth metrics. Steady progress in building a successful business.
Innovation & Impact: Concept is a disruptive / game-changing approach to solving a problem or gap in the market that could have major impact at scale.
Sustainability / Social Good: Business has a triple bottom line: people, profit and planet.
Team: Well rounded team of founders, staff and advisors.
There will be no cost to present at the event, thanks in part to the generosity of our lead sponsor Bioenterprise BC, and the VANTEC sponsors including Fasken Martineau Lawyers, MNP Accounting, Canadian Securities Exchange, Simon Fraser University, VentureLabs, UBC Sauder School of Business, UBC Applied Science, Genome BC, NACO and Western Canadian Diversification.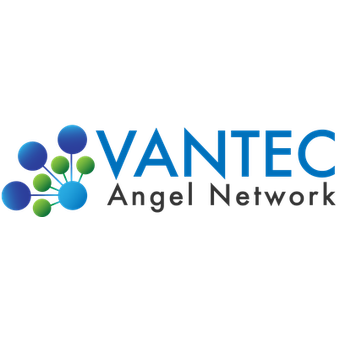 555 W Hastings St #1100, Vancouver, BC V6B