Watch the videos
Industry trends presentation and panel discussion (Free access for everyone)
Investor Packages on GUST (Investor Members Access Only)
This event is TOTALLY SOLD OUT
We are sorry that due to the high interest in this event and the capacity of our venue we have no more spots available. We will be making this event available for online for viewing on demand to our members and subscribers to our free investor newsletter.
Online Investor Profiles
Company investor profiles are accessible on Gust to VANTEC members and can be shared with other accredited investors on request by the entrepreneurs.
Streaming Video of Panels and Pitches
For accredited investors who prefer to watch pitches on demand or who live elsewhere in BC we will provide investor restricted on demand access to the video streams of the keynote, panels and pitches after the event. If you are an accredited investor and want to access this service you can request one time access to the videos of the event or apply to become a member and enjoy free access to all 11 Investor Meetings and Receptions and member fees for investor workshops including Angel Investing Overview, Prepare Your Exit and Valuations in March.
Investing in Food & Agriculture Technology
This VANTEC investor meeting is dedicated to investment opportunities in the food and agriculture value chain and will include startups from food genetics to farm technology, food supply chain, food processing and food innovation.
This forum will bring together BC's most promising food & ag tech startups, investors, industry experts and stakeholders for an afternoon of investor panels, pitches and networking.
Hosted by VANTEC Angel Network, this event is created in collaboration with local accelerators and food and agriculture stakeholders including the BCFPA, Spring, and sponsored by Bioenterprise BC, Natural Products Canada, NACO and WCAN.
We invite all food and ag tech companies seeking angel investment to pitch at VANTEC. Please complete and submit the Application form no later than 7 days before our pre-screening date of December 19, 2017, January 16, or January 23, 2018. Companies that apply early will be able to benefit more from the support that our community partners provide. Entrepreneurs that apply to pitch are also invited to a free workshop for food & ag entrepreneurs on the morning before the Feb 7 pitches.
If you wish to make a 90 second community announcement, please apply and submit details for posting to info@vantec.ca
A G E N D A
Registration & Networking 1.30pm
Welcome 2.00pm
Investment Trends in Food & Agriculture Technology
Michael McGee, Partner at Avrio
Panel: Investment Opportunities in Food
Rich Simons, Former Chairman and Advisor of Daiya Foods
Milan Roy, CFO, Lyra Growth Partners
Hugh Notman, Managing Director at CCC Investment Banking and Investor
Genevieve Pinto, Vice President, Renewal Funds
Moderator: Ally Bharmal, Partner at Fasken Martineau DuMoulin LLP
Panel: Investment Opportunities in Agriculture
Tom Urban, Founder of Agribusiness Advisors and angel investor
Michael McGee, Partner at Avrio
Keith Gillard, General Partner, Pangea Ventures
Moderator: Dean Prelazzi, EiR at Bioenterprise BC
Fireside Chat
Ally Bharmal interviews Rich Simons, Former Chairman and Advisor of Daiya Foods about his journey from startup to exit.
Break 3.45pm
Community Announcements 4.00pm
BC Food Processors Association: Funding Food Program
URL: https://www.bcfpa.ca/members-only/funding-food-program
Contact: Kelly Gaull | kelly@bcfpa.ca | (604) 371-4245
Bioenterprise: Building Ag-Bio Based Businesses
URL: http://www.bioenterprise.ca/index.cfm?page=services
Contact: Jessica Taylor | Jessica.Taylor@bioenterprise.ca | 778-834-4311
New Ventures BC & Spring: Virtual Funding Workshop + Advisory
URL: http://spring.thinkific.com/courses/spring-virtual-funding-workshop
Special Offer: Use Coupon Code VANTEC to get 50% off.
Contact: Keith Ippel | keith@spring.is | 604-789-1519
Natural Products Canada: Bringing Natural Products to Market
URL: https://www.naturalproductscanada.com/
Contact: David Gauthier | david@naturalproductscanada.com | (306) 717-7205
Coho Provisions: Impact Angel Investment for Food & Beverage
Contact: Andrew Barnes | cohoprovisions@gmail.com | (778) 877-6513
ibbaka: Pricing of Early Stage Innovations
SFU VentureLabs Wednesday, February 14, 12.00-1.00 pm
Contact: Karen Chiang | karen@ibbaka.com | 778.628.4085
TEDxStanleyPark
Contact: Roger Killen
Upcoming VANTEC Events
Feb 21-23 NACO Western Region Angel Investor Summit 2018, Victoria, BC
Mar 7 NACO Academy Workshop: Introduction to Angel Investing 8.30-12.00 pm ($150 Early Bird)
Mar 7 VANTEC Meeting: BC and China - Angel Investment opportunities 2.00-6.30 pm
Mar 19 NACO Academy Workshop: Planning Your Exit 8.30-12.00 pm ($100 Early Bird)
Mar 19 NACO Academy Workshop: The Art of Valuation 12.00-5.00 pm ($100 Early Bird)
Mar TBD Lunch & Learn: Angel Investing and Taxation presented by MNP
Apr 30 Chinese Angel and Entrepreneur Meetings 8.00 am - 5.00 pm
Jun 6-7 ACA Northwest Regional Meeting 2018, Boise, ID
Food & Food Technology Pitches
3 minute pitches from companies via the BCFPA Funding Food Program
Chai Chics Meals - Food and Beverage
Chai Chics is scaling up 'Feast', our unique line of all-natural Middle Eastern/Mediterranean frozen ready meals, sold at Whole Foods, Choices, & other grocers.
Coast Protein - Food and Beverage
Changing Canadian food systems by introducing delicious, nutritious, and sustainable insect protein products to the mainstream.
Frozen Coconut - Food and Beverage
All natural non-dairy frozen desserts the whole family will enjoy!
KAPOW NOW! - Food and Beverage
KAPOW NOW! offers clean eating foods for people on their self love journey.
Lecker Labs Ltd - Yomee Yogurt - Food and Beverage
World's first fully automatic fresh yoghurt maker, for your active lifestyle. Like Nespresso for yoghurt.
Nomad Nutrition - Food and Beverage
make healthy, organic, ready-to-eat meals that cook in under 10 minutes. Our meals are plant-based, gluten-free, dairy free and vegan friendly.
Peqish - Food and Beverage
Food is Medicine. We disrupt the fast healthy food market with grab-and-go products, and are rapidly scaling through retail and wholesale distribution.
Pranin Organic - Food and Beverage
We're asking for $2.0M for 20% of the company to fund continued domestic growth and expansion into the U.S.
Tait Labs cleanly upcycles agricultural scraps into new healthy clinically-validated ingredients for food, beverage and biomedical industries
Very Good Butchers - Food and Beverage
A vegan butcher shop making plant based meat; We Butcher Beans!
Wise Bites Collections - Food and Beverage
The Healthy Snack that Checks All the Right Boxes!
Wize Monkey - Consumer Products
Wize Monkey creates year-round jobs for coffee communities by upcycling coffee leaves into a healthy, lightly caffeinated and award-winning Coffee Leaf Tea.
BC Hop Co - Agriculture
Craft beer is booming, and we have the quality hops they need!
Agriculture Technology Pitches
3 minute pitches
Advanced Intelligent Systems - Robotics
Nurseries deal with high labour costs, labour shortage, injuries due to sprain & strain. Our robot saves up to 78% labour costs, solves availability & injuries.
AVA Technologies - Consumer Products
AVA makes smart indoor gardens that help beginner gardeners grow produce, without all the baggage.
Eleos Robotics - Robotics
Eleos Robotics has created an artificially intelligent robot that controls agricultural weeds for growers. It is fully automated and eco-friendly.
Elevated Signals - Agriculture
Elevated Signals is building a cannabis cultivation platform that helps licensed producers reduce crop loss, ensure regulatory compliance, and boost profits.
Meatme - Agriculture
Meatme is an online marketplace for conscious consumers to easily buy healthy & ethically raised meats from local farmers
Novobind - Biotechnology
We target and disarm dangerous microbes with next-generation biologics.
This Fish - Software
World Leader in Seafood Traceability Software
World Tree - Agriculture
World Tree are fighting climate change and making money by planting fast-growing trees for timber production.
Networking and Reception 6.00-7.00pm
We will serve light snacks, wine, beer and non-alcoholic drinks
Considerations for Entrepreneurs
Why participate?
As part of your application to pitch you will create a secure online investor profile on Gust that is accessible to VANTEC's members and that can be shared with other angel investors.

The pre-screening committee will invite you for a presentation, Q&A and feedback.

The pre-screening committee will offer you a 90-sec preview or

3-min presentation

.

Pitch to the panel judges and the audience of investors, industry leaders and entrepreneurs for their vote and prizes.

Space to showcase your product or service.

Pre and post event networking and coaching with peers and industry experts via VANTEC partners.

Build relationships and have follow-on conversations with investors interested in Food and Ag Tech.
Application Criteria
You want an equity investment from angel investors and you are on your way to meet these criteria.
Business Model / Scalability: Clear business model. Know how to scale, access markets, and acquire customers. Know product costs and how margins improve with scale. High growth market opportunity.
Product / Technology: Product or service has a competitive advantage and barriers to entry.
Customers / Traction: Understanding and validation of customer needs and wants. Researched competition and substitutes. Understand key growth metrics. Steady progress in building a successful business.
Innovation & Impact: Concept is a disruptive / game-changing approach to solving a problem or gap in the market that could have major impact at scale.
Sustainability / Social Good: Business has a triple bottom line: people, profit and planet.
Team: Well rounded team of founders, staff and advisors.
There will be no cost to present at the event, thanks in part to the generosity of our lead sponsor Bioenterprise BC, Natural Products Canada, and the VANTEC sponsors including Fasken Martineau Lawyers, MNP Accounting, Canadian Securities Exchange, Simon Fraser University, VentureLabs, UBC Sauder School of Business, UBC Applied Science, Genome BC, NACO and Western Canadian Diversification.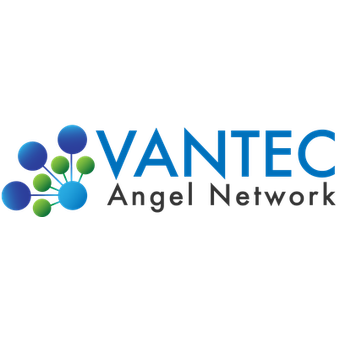 555 W Hastings St #1100, Vancouver, BC V6B