Life Sciences and HealthTech
The June VANTEC event will feature thought leaders who will provide some insights into the trends and future of the life and health sciences sector, followed by presentations from life sciences and healthtech companies. Join us for an afternoon of investor panels, pitches, and networking.
Apply to Pitch
Companies can apply to pitch here before May 17. We invite investors to nominate companies at info@vantec.ca. Selected companies will be invited for a prescreening on May 23. The presenting companies will be announced after the prescreening.
Thank you to our event partner and sponsor: Nimbus Synergies.

Nimbus Synergies leads early-stage financing in innovative and complementary digital health companies in British Columbia. By bringing these companies together to share resources, industry specific knowledge, and relationships, Nimbus is accelerating their growth and increasing their likelihood of success.
A G E N D A
Registration & Networking 2:30pm
Random networking between founders and investors.
Presentation: Investing in Life Sciences & Healthtech 3:00pm
AI Impact on the Life Sciences and Healthtech sectors
AI is becoming ubiquitous in every sector. How does AI impact the life sciences and healthtech sectors?
Presenter: Lesley Esford | Executive Director, SFU VentureLabs | Lesley Esford is an experienced Life Sciences professional with a diverse background related to company innovation, commercialization, securing finance, and scientific research and development. She has worked with well over 100 new companies as an advisor with NRC-IRAP and subsequently in leadership positions with several organizations including Accel-RX, New Ventures BC and Coast Capital Venture Connection. She is the past President and CEO of LifeSciences BC and now is the Executive Director of SFU VentureLabs.
Panel 3:20pm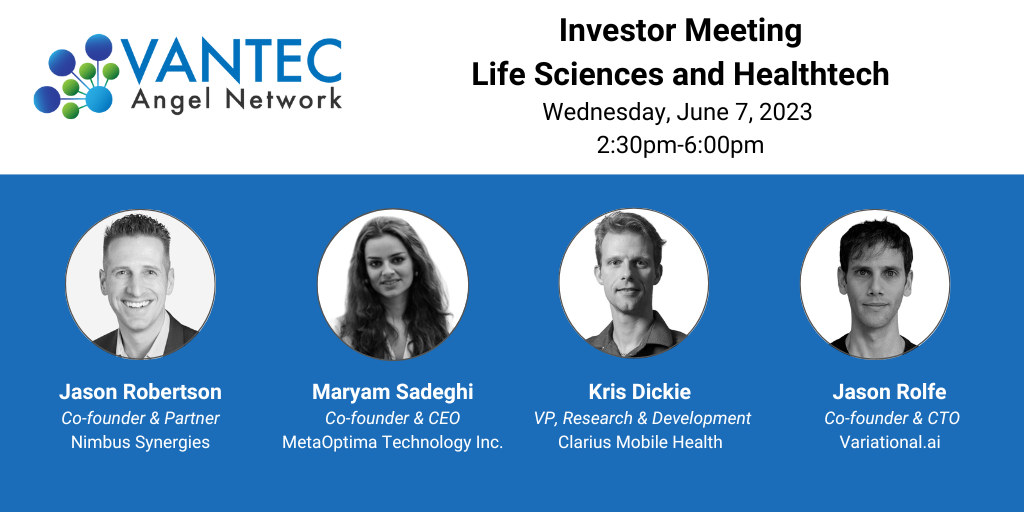 Moderator: Jason Robertson | Co-Founder and Partner, Nimbus Synergies Jason leverages over 20 years of experience as a health and technology executive, entrepreneur, mentor, and investor as a Partner and Co-Founder of Nimbus Synergies, a venture capital firm and Canadian leader in early-stage health technology investments. Jason has led investments in fourteen companies deploying over $23M with two exits, both of which Jason supported as a Board Director. Prior to Nimbus, Jason was head of Business Development for Aquinox Pharmaceuticals and was integrally involved in the company's raising of >$200M in financing, successful NASDAQ IPO, and $155M partnership with Astellas Pharma. Jason currently serves as a Board Director of LifeBooster, Claris Healthcare, and Starling Minds and Board Observer for Clarius Mobile, Sonic Incytes, and Zennea Technologies. Jason is also a recent recipient of Business in Vancouver's Forty under 40 award.
Panelists:
Maryam Sadeghi | Co-Founder and CEO, MetaOptima Technology Inc. | MetaOptima has become one of the fastest growing digital health technology companies in Canada, and continues to strive to empower physicians and patients for better care outcomes. Maryam was also director of the Digital Health Hub at Innovation Boulevard, where she was actively involved in R&D and commercialization activities; worked closely with the Gerontology Research Center (GRC) at SFU on innovative health solutions for senior care and independent living; recipient of Business in Vancouver's Forty Under 40; appointed as a MITACS Research Council member; credited as one of BC's most influential women in BC Business Magazine; and her company was listed as a "Ready To Rocket" business in the area of digital health.
Kris Dickie | VP, Research and Development, Clarius Mobile Health | As pioneers in miniaturizing ultrasound, Clarius is on a mission to make medical imaging accessible everywhere by delivering high-performance, affordable and easy-to-use solutions with the power of artificial intelligence. Clarius miniaturizes high quality point-of-care ultrasound to offer a safe and cost-effective option for clinicians in every specialty.
Jason Rolfe | Co-Founder and CTO, Variational.ai | Variational.ai leverages a powerful new form of machine learning known as generative AI to free us from reliance on screening and libraries, both experimental and virtual, to generate de novo molecules with all the optimized properties to discover efficacious, safe, and synthesizable small molecule therapeutics in a fraction of the time and cost as the status quo.
Investor Meeting 4:00pm
COMMUNITY ANNOUNCEMENTS
Front Row Ventures, Canada's university-focused and student-operated VC firm is looking for LPs to join their $5M pan-canadian fund.
Contact: Emmanuelle Coppinger | Managing Director | frvcan22@frontrow.vc
Calling health entrepreneurs and angel investors to join the BC Health Impact Investment Challenge, a program helping health innovation companies in BC to become investment ready and raise their first, or next, round of capital. Contact: Tra My Pham | Investment Program Manager | tramy@spring.is
Calling medtech entrepreneurs working on a technology (product or service) with a potential impact on people with a spinal cord injury to apply for the Praxis SCI Accelerate Program, offering tailored clinical, end-user & commercialization mentorship to help companies hit their roadmap milestones - to arrange a pre-call, contact: Shweta Shekar | SCI Accelerate Program | sshekhar@praxisinstitute.org.
INVESTOR EVENTS
VANTEC: Life Sciences and Healthtech Investor Meeting Wednesday, June 7
Keiretsu: Investor Meeting Tuesday, June 13
Angel Forum: Summit on the Mountain Thursday, June 15
Social Finance Forum 2023 Wednesday-Thursday, June 15-16
VANTEC summer social Tuesday, June 27
VANTEC investor meeting Wednesday, July 5
COMMUNITY EVENTS
Vancouver Startup Week Friday-Friday, June 2-9
NVBC: Equity vs. Debt Financing for Startups Friday, June 16
Spring: Health Impact Investor Challenge Finale Monday, June 19
OKR Financial: Transforming Finance to Strategic Leadership Wednesday, June 21
Foresight: Earth Tech Demo Day Thursday, June 22
VEF: Future of Transportation Tuesday, June 27
Company Presentations 4:15pm
Companies can apply to pitch here and are recommended to attend one or more of the pitch circuit events to practice their pitch. The presenting companies will be announced 2 weeks prior to the meeting.
UPDATES (90 seconds)
Conquer Experience | Healthcare Services | Digital Simulation Platform applied to high stakes Healthcare Training & Simulation.
ViewsML | Digital Health | ViewsML is a techbio company revolutionizing spatial biology by using AI deep learning to virtualize the lab process immunohistochemistry.
D2Type Health Inc. | Healthcare Services | D2 Type is a startup to design an integrative digital platform to empower people with prediabetes or Type 2 Diabetes to prevent, delay and reverse diabetes.
PREVIEWS (90 seconds)
mlHealth 360 | Healthcare Services | A Healthtech company, committed to revolutionizing the health industry by providing innovative tools and resources that empower professionals.
Gene Bio Medical | Healthcare Services | Gene Bio Medical is dedicated to high-precision, low-cost, and rapid diagnostic technologies that improve human health and response capabilities.
Mendel's | Consumer Products | Personalized vitamins based on your DNA.
VanTech Medical | Medical Devices and Equipment | VanTech Medical is pioneering the future of medicine with innovative devices to improve healthcare outcomes and enhance patient experiences.
NeuroCog | Medical Devices and Equipment | NeuroCog is predicting age-related cognitive changes to promote early intervention and precise treatment.
CereCura Nanotherapeutics | Biotechnology | CereCura is harnessing genetic drug technology to treat brain diseases from within.
Treatment.com Inc. | Healthcare Services | Treatment.com provides an industry-leading artificial intelligence platform to support diagnostic and treatment services to consumers and providers worldwide.
FULL PRESENTATIONS (5 minutes)
Ginger Desk | Healthcare Services | Ginger Desk provides on-demand, pre-trained professional virtual admin support to allied health practitioners so practitioners can see twice as many patients.
Axolotl Biosciences | Medical Devices and Equipment | Providing high quality reagents for 3D printing human tissues.
Perfectly Snug Inc. | Consumer Products | Perfectly Snug Smart Topper dramatically improves sleep for hot and cold sleepers through active temperature regulation resulting in better health.
movr | Healthcare Services | The digital exercise industry is measuring success exclusively with sweat, we have created an innovative way to move and feel better and it's ready to scale.
Founder & Investor Networking 5:30pm-6:30pm
Company Showcase
We will provide the companies with a table to meet with interested investors
In-person networking between investors, founders and community members while we serve complimentary beverages and appetizers.
Pitch Videos & Investor Packages
The recorded pitch videos, company presentations and investor packages, including more details on the team, financials and other documents are available HERE to VANTEC members (must be logged in to view).

NOTE: In our effort to share the pitches and presentations beyond our venue for a bigger impact we will record some of our events and make them available online.
By attending this event, you consent to the use of photography/video/audio in all forms of media, for any and all promotional purposes including advertising, display, audiovisual, exhibition or editorial use by VANTEC Angel Network without payment or other compensation.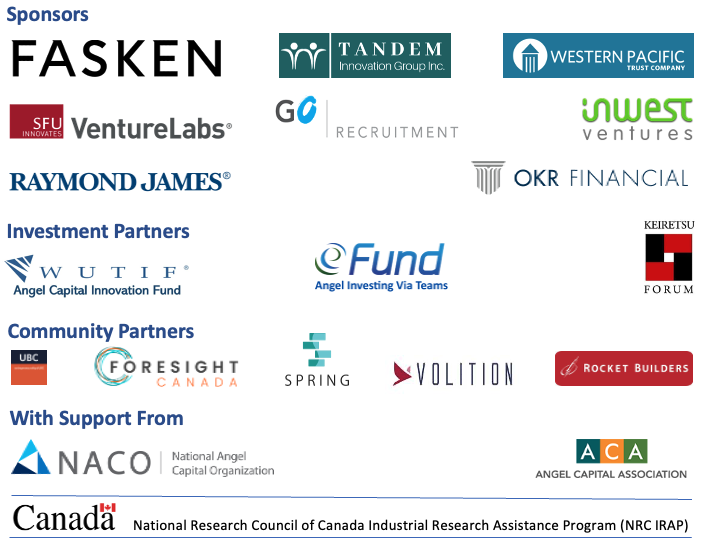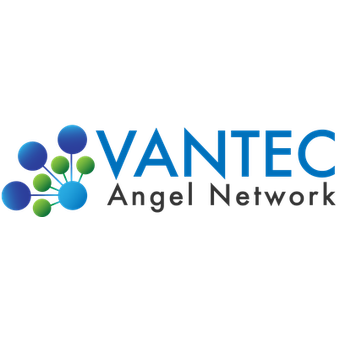 SFU ventureLabs, 555 W Hastings St Suite #1100, Vancouver, BC & ONLINE