VANTEC OPEN NETWORK
Featuring short 90-second pitches from local entrepreneurs – some of whose promising ventures are backed by local accelerators and incubators.
A G E N D A
NETWORKING (3.30pm to 7.00pm)
COMMUNITY ANNOUNCEMENTS (4.00pm to 4.25pm)
Forum for Women Entrepreneurs
Sarah Brown | sarah@fwe.ca | 604-682-8115
Women's Enterprise Centre
https://www.womensenterprise.ca/
Laurel Douglas | laurel@womensenterprise.ca | 250-868-3454
Startup Canada
Colin Weston | colin@modgolfpodcast.com | 604-838-8431
Spring Activator
Vivian McCormick | vivian@spring.is | 604-789-1519
Oct 9 - Funding101: Understanding How To Raise Capital From Investors And Alternative Options
Oct 23 - Investor Due Diligence: Making it work for the founder
Nov 6 - How to Negotiate with Tough Investors and Close Big Deals
Innovate BC: Program Update
Neil Huff | nhuff@bcic.ca | 604-306-0487
AVAP (Agri-Food Venture Accelerator)
https://bcic.ca/programs_initiatives/current/avap/
Mike Manion EIR | mike@agriscosupplies.com | cell 778-837-3809.
Natural Products Canada
https://www.naturalproductscanada.com
Darren Bolding | darren@naturalproductscanada.com | 587-596-5277
Bioenterprise
Contact: Liam Polsky | Liam.Polsky@bioenterprise.ca | 778.866.6206
BCTECH
Anastasia Hambali | ahambali@wearebctech.com | 778 918 0829
Interface Health
Michael Bidu | mbidu121@gmail.com | 604-805-8088
Vancouver Startup Week
Vincent Farah | vincent.farah@ariacapitalinc.com | 778-881-4451
Selling Your Technology Company Sep 24
Five Ways to Invest in Startups Sep 24
Investment Showcase Sep 25
Angel Forum
Irene Dorsman | irene@angelforum.org | 604-671-0632
Volition Pitch Nights: Improving the odds of attracting investors and mentors
Paul Brassard | paul@volitionadvisors.com | 778-322-4864
INDEPENDENT PREVIEWS

(4.20pm to 4.35pm)
If you wish to make a Presentation, please complete and submit the Application form.
UPDATES
Mesentech | Biotechnology | Unique bone targeting technology to treat medical conditions related to bone
Start the Reaction | Biotechnology | equity crowdfunding platform connecting investors with scientists
PREVIEWS
Cuboh | Software | Seamless integration platform for food deliveries
Orbitless Drives Inc. | Manufacturing | Revolutionary new high efficiency low noise gearbox platform
Silicon Intervention | Semiconductors | AI-enabled advanced analog design tools for medical monitoring and imaging
Canada Fish Finder | Food and Beverage | Cloud-based platform for international seafood sourcing
ACCELERATOR SPONSORED PREVIEWS (4.35pm to 5.15pm)
Presenting companies to be announced.
Accel-Rx is Canada's national health innovation accelerator fund providing seed capital and expertise to promising early-stage companies developing therapeutics, diagnostics and medical devices.
Contact: Elayne Wandler | ewandler@accel-rx.com |604-626-3301
Sonic Incytes | Medical Devices | Quantitative ultrasound for point of care
Foresight accelerates Canadian transformative clean technology start-ups from launch to scale in collaboration with with industry, corporate partners, universities, government agencies and local service providers. Our three pillar programs, Launch, Growth and Challenge, have supported more than 100 companies, secured $65 million in funding, and helped industry achieve new sustainability goals in more than 10 countries.
Contact: Jeanette Jackson | jjackson@foresightcac.com| 604-216-1194
Intermetallica | Advanced Materials | Delivering leading corrosion and wear performance to a new class of steels and alloys
Clir | Energy | Optimization and reporting software that increases performance and profitability of renewable energy plants
BC Food Processors Association strengthens BC food processors by creating the environment to position the industry to compete and grow locally and globally, and to serve as the industry's advocate.
Contact: James Donaldson | james@bcfpa.ca | 604-371-4245
Emkao Foods | Food | Artisan Chocolate
Spring Activator is a global start-up school for impact entrepreneurs who want to change the world.
Vivian McCormick | vivian@spring.is | 604-789-1519
Launch Academy is a pre-accelerator program that helps early stage tech entrepreneurs execute on their startups through education, mentorship, lean metrics and networking opportunities. They are currently accepting new memberships. http://www.launchacademy.ca/
Contact: Sam Chan | sam@launchacademy.ca | 778-998-8089
SFU VentureLabs®, a multi-university-linked science & technology accelerator ranked as a top North American Accelerator by UBI Global in 2017, accelerates innovation-based ventures through the BC Venture Acceleration Program, helping businesses accelerate market validation, access mentoring from experienced serial entrepreneurs, learning opportunities and workshops, co-working, meeting and maker spaces, as well as access to financing. VentureLabs and its partner accelerators operate the Incubate Innovate Network of Canada that assists Canadian technology companies in scaling-up and expanding internationally through world scale market access and business development programs such as the C2CAN China Canada Commercialization & Acceleration Network, Zone Startups India and more http://venturelabs.ca/
Contact: Eunice Au Yeung | info@venturelabs.ca | 778.819.6797
NETWORKING (5.30pm to 7.00pm)
Meet your fellow investors, exhibiting accelerators and entrepreneurs, ask questions, watch demos ..and enjoy a beverage and light snacks.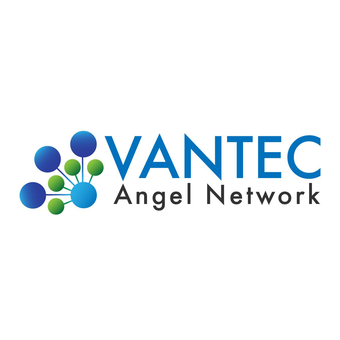 VentureLabs, 11th floor, 555 W Hastings St, Vancouver, BC V6B 4N4, Canada