VANTEC OPEN NETWORK
Featuring short 90-second pitches from local entrepreneurs – some of whose promising ventures are backed by local accelerators and incubators.
A G E N D A



NETWORKING (3.30pm to 7.00pm)

INTRODUCTIONS, ANNOUNCEMENTS and SPECIAL PRESENTATIONS (4.00pm to 4.15pm)
Female Funders:
https://www.femalefunders.com/
Jill Earthy
Forum for Women Entrepreneurs
Larkin Mackenzie
Startup Canada
Colin Weston
Spring Activator: Okanagan Workshops
Keith Ippel
Innovate BC: Program Update
Neil Huff
BCTECH:
Stacey Wallin

Interface Health
Michael Bidu
Vancouver Startup Week
Volition Pitch Nights: Improving the odds of attracting investors and mentors
Paul Brassard

ACCELERATOR SPONSORED PREVIEWS (4.15pm to 6pm)
Presenting companies to be announced.
Accel-Rx is Canada's national health innovation accelerator fund providing seed capital and expertise to promising early-stage companies developing therapeutics, diagnostics and medical devices.
Contact: Elayne Wandler, ewandler@accel-rx.com, 604-626-3301
Foresight Cleantech Accelerator Centre brings clean technology entrepreneurs together with corporate partners, universities, government agencies and local service providers to succeed with sustainable and profitable business models.
BC Food Processors Association strengthens BC food processors by creating the environment to position the industry to compete and grow locally and globally, and to serve as the industry's advocate.
Bioenterprise BC Corporation is a national, non-profit business accelerator offering commercialization services to support the growth and expansion of companies with agriculture, agri-food, and bio-based products or services. With six (6) offices in Canada, Bioenterprise provides agri-tech companies with scientific and technical expertise, industry knowledge, business services, and global connections.
Spring Activator is a global start-up school for impact entrepreneurs who want to change the world.
"FREE RANGE" PREVIEWS (4.15pm to 6pm)
If you wish to make a Presentation, please complete and submit the Application form.
Networking in the exhibit area immediately following the pitches (6pm to 7pm)
Meet your fellow investors, exhibiting accelerators and entrepreneurs, ask questions, watch demos ..and enjoy a beverage and light snacks.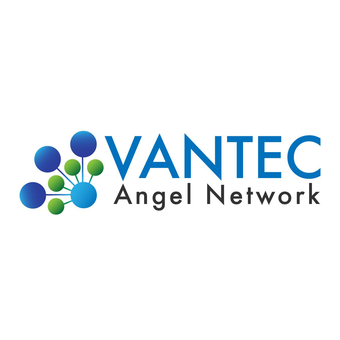 VentureLabs, 11th floor, 555 W Hastings St, Vancouver, BC V6B 4N4, Canada