A G E N D A
Networking 3:30pm
Community Announcements 4:00pm
Community partners are invited to announce their upcoming events to the investors in the room and subscribers to our newsletter. Simply email us at info@vantec.ca
Innovate BC | Jamil A. Karim | jkarim@innovatebc.ca | 604-317-5786
SFU Venturelabs | Virginia Balcom | ragina@venturelabs.ca
Tandem Innovation | Tania Lo | tania@tandemig.com
INVESTOR EVENTS
Keiretsu Forum Vancouver Chapter Meeting Tuesday, October 8 Vancouver
VANTEC Agrifoodtech & Cleantech Wednesday, November 6 Vancouver
Angel Investing Workshop - Deal Screening & Due Diligence Friday, November 28 Vancouver
VANTEC 20 Year Anniversary Party Friday, November 28 Vancouver
ENTREPRENEUR EVENTS
Pitch Practice Night Wednesday, October 16 Vancouver
Company Presentations 4:15pm
Companies can apply to pitch here, and are recommended to attend one or more of the pitch circuit events to practice their pitch. The presenting companies will be announced 2 weeks prior to the meeting.
UPDATE
Tripify | Travel | Online travel price prediction and automatic booking.
PREVIEWS
Sherwa Online | Internet / Web Services | By completely streamlining the way they get connected, Sherwa will do for gamers what ride-sharing did for passengers and drivers.
EstPal | Transportation | Online marketplace connecting drivers with vehicle damage with the right body shop to suit their needs using machine learning and augment reality.
Everest BioPharma International Inc. | Biotechnology | Soon to be the seventh Health Canada independent Cannabis processing/extraction license in Canada.
Vanywhere | Internet / Web Services | Where influencers and their fans connect 1-on-1
GovernEZ Corporate Solutions Corp. | Business Products | GovernEZ is offering Innovative Solutions for Corporate Governance tasks exclusively prepared for Canadian market with an active online app.
Asclepius Bio3D Printing | Medical Devices and Equipment | Printing of 3D scaffolding for growth of biological tissue. A complete, low-cost, customizable solution.
SimiaRoom | Healthcare Services | Help to seek mental health services to find their best fit therapist from their own culture and language.
Damon Motors Inc | Transportation | Damon's mission is to provide fun, safe and frictionless transportation with a high freedom of mobility and drive a multi-billion dollar subscription business.
Moore and Gasperecz Global Inc. | Internet / Web Services | Using machine learning, ehsAI minimizes the cost associated with deconstruction of complex environmental, health and safety documents.
CLS Technologies Corp. | IT Services | MoveIT is a proprietary software by CLS innovative digital platform for logistical solutions targeting construction industry across Canada.
FULL PRESENTATIONS
Productlift | Transportation | Productlift helps sales & marketing teams at B2B SaaS companies convert prospects. How? With a tool that turns product usage data into sales insights to help create more meaningful engagements with prospects to drive conversions.
Nova Tank Systems Inc. | Retailing / Distribution | New opportunity for community mobility; gas stations with a lesser eco impact, lower cost of ownership, with above ground fuel storage for full portability.
Motive. io | Internet / Web Services | Motive.io provides scalable AR/VR training solutions for enterprise.
Waivio | Internet / Web Services | Converting restaurant discounts into rewards for honest reviews.
Investor Decks
The company presentations and investor packages, including more details on the team, financials and other documents are available to VANTEC members on the Gust platform. Email us at info@vantec.ca if you have any questions.
Reception & Networking 5:30-6:45pm
We will serve snacks, wine, beer and non-alcoholic drinks.
NOTE: In our effort to share the pitches and presentations beyond our venue for a bigger impact we will record some of our events and make them available online.
By attending this event, you consent to the use of photography/video/audio in all forms of media, for any and all promotional purposes including advertising, display, audiovisual, exhibition or editorial use by VANTEC Angel Network without payment or other compensation.
Access Vetted Early Stage Investment Opportunities
Become a member and join any of our 11 monthly investor pitch meetings. Each meeting is followed by a networking reception with snacks and beverages. Get access to online pitch decks, investor packages, and pitch videos on demand for only $600 per year. Remote investors who just want investor decks and videos on demand only pay $300 per year.
Missed a meeting or want to review a pitch? Access the deck and video in our Presentations section.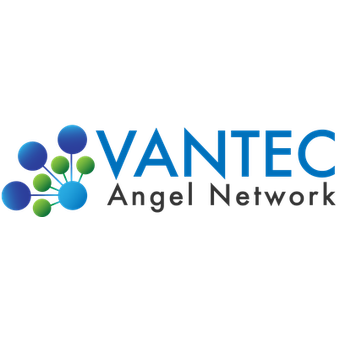 555 W Hastings St #1100, Vancouver, BC V6B