VANTEC OPEN NETWORK
Featuring short 90-second pitches from local entrepreneurs – some of whose promising ventures are backed by local accelerators and incubators.
A G E N D A
NETWORKING (3.30pm to 7.00pm)
COMMUNITY ANNOUNCEMENTS (4.00pm to 4.25pm)
Volition Pitch Nights: Improving the odds of attracting investors and mentors
Paul Brassard | paul@volitionadvisors.com | 778-322-4864
Startup Canada
Colin Weston | colin@modgolfpodcast.com | 604-838-8431
BCTECH
Anastasia Hambali | ahambali@wearebctech.com | 778-918-0829
Tandem Innovation: We provide a network of Contract CFO's, Accounting and Bookkeeping Professionals with co-founder mindsets to collaborate with visionary entrepreneurs to innovate and grow businesses from startup to exit. https://www.tandemig.com/
Tanio Lo | tania@tandemig.com | 604-700-9577
TD Commercial Banking
https://www.tdcommercialbanking.com/home/index.jsp
Eugene Lam | eugene.lam@td.com | 604-654-8608
Angel Forum
Irene Dorsman | irene@angelforum.org | 604-671-0632
INDEPENDENT UPDATES & PREVIEWS

(4.20pm to 4.35pm)
If you wish to make a Presentation, please complete and submit the Application form.
UPDATES
Greenhouse Games | Gaming | Greenhouse Games is a game publisher & developer focused on mass market 'Free to Play' (F2P) games for Mobile platforms. CannaFarm, Vino Valley, HopFarm.
AntEater Analytics | Software | AntEater uses AI to analyze team emails to help you understand your organization better.
PREVIEWS
Tripify | Travel | Online travel price prediction and automatic booking
Waivio | Internet / Web Services |
21Q | Mobile | Social meeting app. Real people. Real connections.
ACCELERATOR SPONSORED PREVIEWS (4.35pm to 5.15pm)
Presenting companies to be announced.
NETWORKING (5.30pm to 7.00pm)
Meet your fellow investors, exhibiting accelerators and entrepreneurs, ask questions, watch demos ..and enjoy a beverage and light snacks.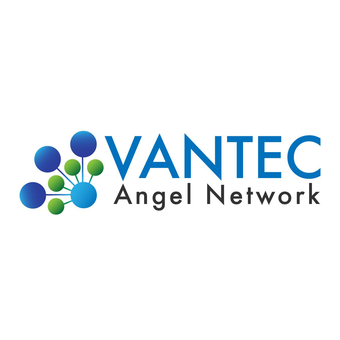 VentureLabs, 11th floor, 555 W Hastings St, Vancouver, BC V6B 4N4, Canada