VANTEC OPEN NETWORK
Featuring short 90-second pitches from local entrepreneurs – some of whose promising ventures are backed by local accelerators and incubators.
A G E N D A
NETWORKING (3.30pm to 7.00pm)
COMMUNITY ANNOUNCEMENTS (4.00pm to 4.25pm)
Volition Pitch Nights: Improving the odds of attracting investors and mentors
http://volitionadvisors.com/events/
Paul Brassard | paul@volitionadvisors.com | 778-322-4864
Startup Canada
Colin Weston | colin@modgolfpodcast.com | 604-838-8431
Female Funders
Hilary Kilgour | hilary@femalefunders.com
Natural Products Canada
https://www.naturalproductscanada.com
Darren Bolding | darren@naturalproductscanada.com | 587-596-5277
BCTECH
Anastasia Hambali | ahambali@wearebctech.com | 778-918-0829
Women's Enterprise Centre
https://www.womensenterprise.ca/
Melanie Rupp | melanie@womensenterprise.ca | 250-868-3454 or 800-643-7014
New Ventures BC
https://www.newventuresbc.com/
Angie Schick | angie@newventuresbc.com | 604-725-5740
Tandem Innovation: We provide a network of Contract CFO's, Accounting and Bookkeeping Professionals with co-founder mindsets to collaborate with visionary entrepreneurs to innovate and grow businesses from startup to exit. https://www.tandemig.com/
Tania Lo | tania@tandemig.com | 604-241-8400
TD Commercial Banking
https://www.tdcommercialbanking.com/home/index.jsp
Eugene Lam | eugene.lam@td.com | 604-654-8608
Angel Forum
Irene Dorsman | irene@angelforum.org | 604-671-0632
INDEPENDENT UPDATES & PREVIEWS

(4.20pm to 4.35pm)
If you wish to make a Presentation, please complete and submit the Application form.
UPDATES
Greenhouse Games | Gaming | Greenhouse Games is a game publisher & developer focused on mass market 'Free to Play' (F2P) games for Mobile platforms. CannaFarm, Vino Valley, HopFarm.
AntEater Analytics | Software | AntEater uses AI to analyze team emails to help you understand your organization better.
PREVIEWS
Tripify | Travel | Online travel price prediction and automatic booking
Waivio | Internet / Web Services |
21Q | Mobile | Social meeting app. Real people. Real connections.
myMomentum | Internet / Web Services | Earn rewards for every healthy choice you make - wellness made fun and simple.
ACCELERATOR SPONSORED PREVIEWS (4.35pm to 5.15pm)
Presenting companies to be announced.
Accel-Rx is Canada's national health innovation accelerator fund providing seed capital and expertise to promising early-stage companies developing therapeutics, diagnostics and medical devices.
Contact: Elayne Wandler | ewandler@accel-rx.com | 604-626-3301
BC Food Processors Association strengthens BC food processors by creating the environment to position the industry to compete and grow locally and globally, and to serve as the industry's advocate.
Contact: James Donaldson | james@bcfpa.ca | 604-371-4245
e@UBC connects entrepreneurs with the best resources in the UBC community.
Contact: Sean Lumb | sean.lumb@ubc.ca | 778-968-8849
Foresight accelerates Canadian transformative clean technology start-ups from launch to scale in collaboration with with industry, corporate partners, universities, government agencies and local service providers. Our three pillar programs, Launch, Growth and Challenge, have supported more than 100 companies, secured $65 million in funding, and helped industry achieve new sustainability goals in more than 10 countries.
Contact: Jeanette Jackson | jjackson@foresightcac.com | 604-216-1194
Founder Institute is the world's largest pre-seed startup accelerator, having helped launch over 3,500 companies across 180+ cities and six continents.
Contact: Kailin Che | kailinche@gmail.com
Launch Academy is a pre-accelerator program that helps early stage tech entrepreneurs execute on their startups through education, mentorship, lean metrics and networking opportunities. They are currently accepting new memberships.
Contact: Sam Chan | sam@launchacademy.ca | 778-998-8089
RADIUS build solutions and support leaders in service of systems change. To enact social change, we nurture radical ideas into useful solutions. Along the way, we learn by doing, and equip aspiring changemakers to drive economic transformation.
Contact: Vanja (VJ) Terzic | vterzic@radiussfu.com | 604-401-0239
Spring Activator is a global start-up school for impact entrepreneurs who want to change the world.
Contact: Vivian McCormick | vivian@spring.is | 604-789-1519
Tamwood Global Startup School A launchpad for student entrepreneurs and intrapreneurs.
Contact: Rodrigo Teixeira | rteixeira@tamwoodcareers.com
SFU VentureLabs®, accelerates innovation-based ventures through the BC Venture Acceleration Program, helping businesses accelerate market validation, access mentoring from experienced serial entrepreneurs, learning opportunities and workshops, co-working, meeting and maker spaces, as well as access to financing.
Contact: Eunice Au Yeung | info@venturelabs.ca | 778-819-6797
NETWORKING (5.30pm to 6.45pm)
Time for conversations with entrepreneurs, fellow investors and accelerators over a beverage and light snacks.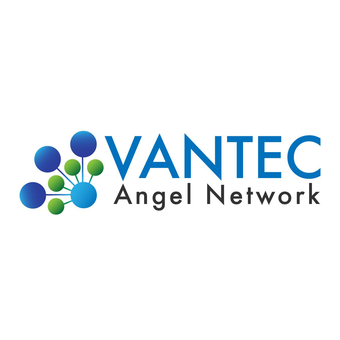 VentureLabs, 11th floor, 555 W Hastings St, Vancouver, BC V6B 4N4, Canada